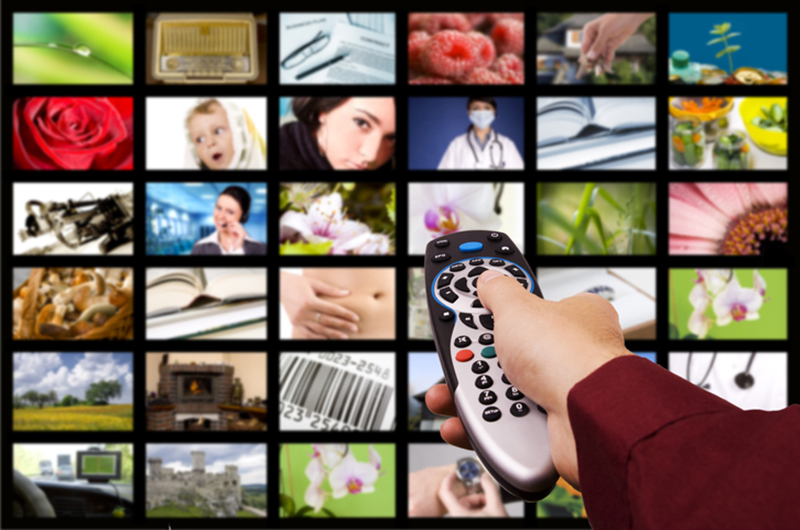 Where's the remote? 
The holiday break beckons, and for some people that means unfettered hours binge-watching episode after episode of favorite TV programs. 
Shows streaming on platforms like Netflix and Amazon are designed to run one right into the next with barely a break. Also, all episodes of some series are often now released at once, which feeds the bingeing phenomenon. 
"It's a thing that we often find ourselves discussing in my course on television and new media, how the pace at which we watch something matters as much as the content," says Rahul Mukherjee, a professor of English and cinema studies in the School of Arts and Sciences. 
"I have had conversations with colleagues and students about the term itself, binge-watching, which connotes addiction. There is an element of a guilt attached to it," he says. "But other times it is considered to be fun; it is the thing to do."
Some academics say the practice should instead be called "marathon-viewing," to remove the stigma of addiction, because watching a show in such a concentrated way can be a method of critical analysis. "They see it as a greater, critical engagement with the show," Mukherjee says. 
Binge-watching, or marathon-viewing, can mean watching many episodes of a show in one sitting—the whole season in one go. Another iteration is repeatedly watching the same series again and again, discovering new details with each viewing.  
"It is something we are almost made to like, to fit into this personalization and participatory model where it's the thing to do so as to be cutting-edge, both from a technological and narrative standpoint," Mukherjee says. "The tacit prescription for us from Netflix and other streaming-video-on-demand platforms is that we watch it that way." 
However, he adds, that "such sustained viewing can be pleasurable and insightful, and has historical precedents."
There is a wide assortment of shows to choose from and the ability to control when and how we watch.
There are so many shows, in fact, it is impossible to find a show that everyone is watching, or has watched, he says. At the beginning of each semester Mukherjee asks students to anonymously share the television series they are watching regularly or a recent favorite they binge-watched. 
"I can tell you this, out of the 60 or 70 responses I get, there will be only three or four shows that overlap among the group," he says. "There is no consensus. That makes it both challenging and fascinating to teach TV; you cannot expect a commonality." 
The favorites of his students this semester? Netflix's "Orange is the New Black" in its sixth season and "Bojack Horseman" in its fifth. 
But so packed is the academic semester, he says, that both his students and his colleagues say they binge-watch more during holidays and in the summer. With the break upon us, what new series does Mukherjee recommend? 
Rahul Mukherjee is the Dick Wolf Assistant Professor of Television and New Media Studies at Penn.