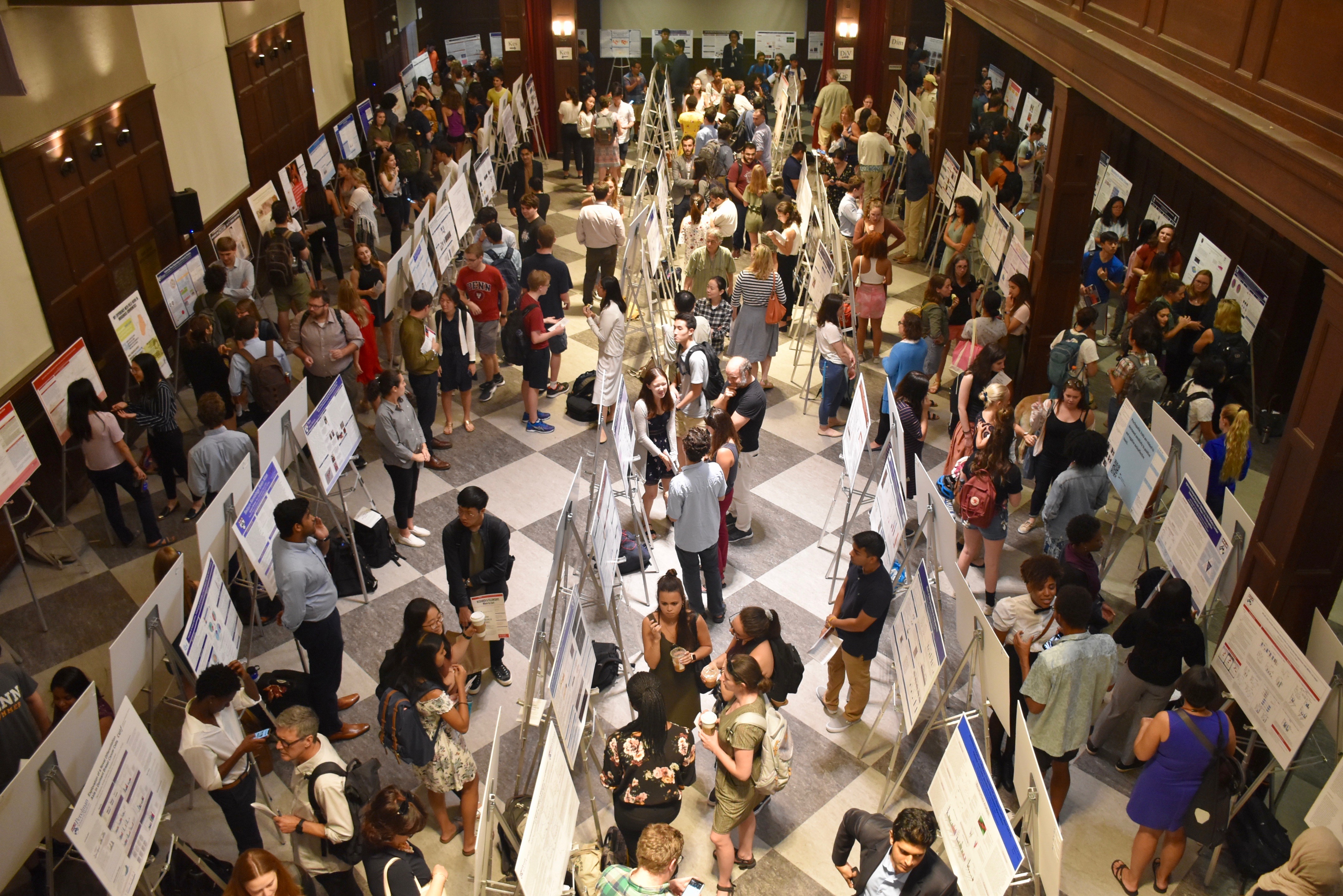 More than 100,000 hours of research by 376 Penn undergraduate students were on display at a poster expo sponsored by the Center for Undergraduate Research and Fellowships (CURF), held Sept. 11. Working with faculty from all 12 schools, the students' summer internships and fellowships represented a range of research projects. 
The students had either applied for funding for their own research with a faculty mentor or for positions on faculty research projects, which include a stipend. Many of the projects were based on campus or elsewhere in Philadelphia, but others involved travel in the United States and internationally.
Participation in the fall poster expo has grown each year. The first, in 2007, included 18 posters. This year's event filled most of the first floor of Houston Hall and packed the Hall of Flags. The number of posters displayed was 319, up from 278 in the fall of 2018. Student researchers accompanied their posters and fielded questions from students, faculty, staff, and members of the public. 
"I am always so impressed by the astonishingly wide range of research activities represented by the student presenters at the Expo," said Ann Vernon-Grey, senior associate director for undergraduate research at CURF. "The opportunity to share one's work with others is a fundamentally important part of any researcher's process. Plus, the Expo is just a fun and energizing experience!"