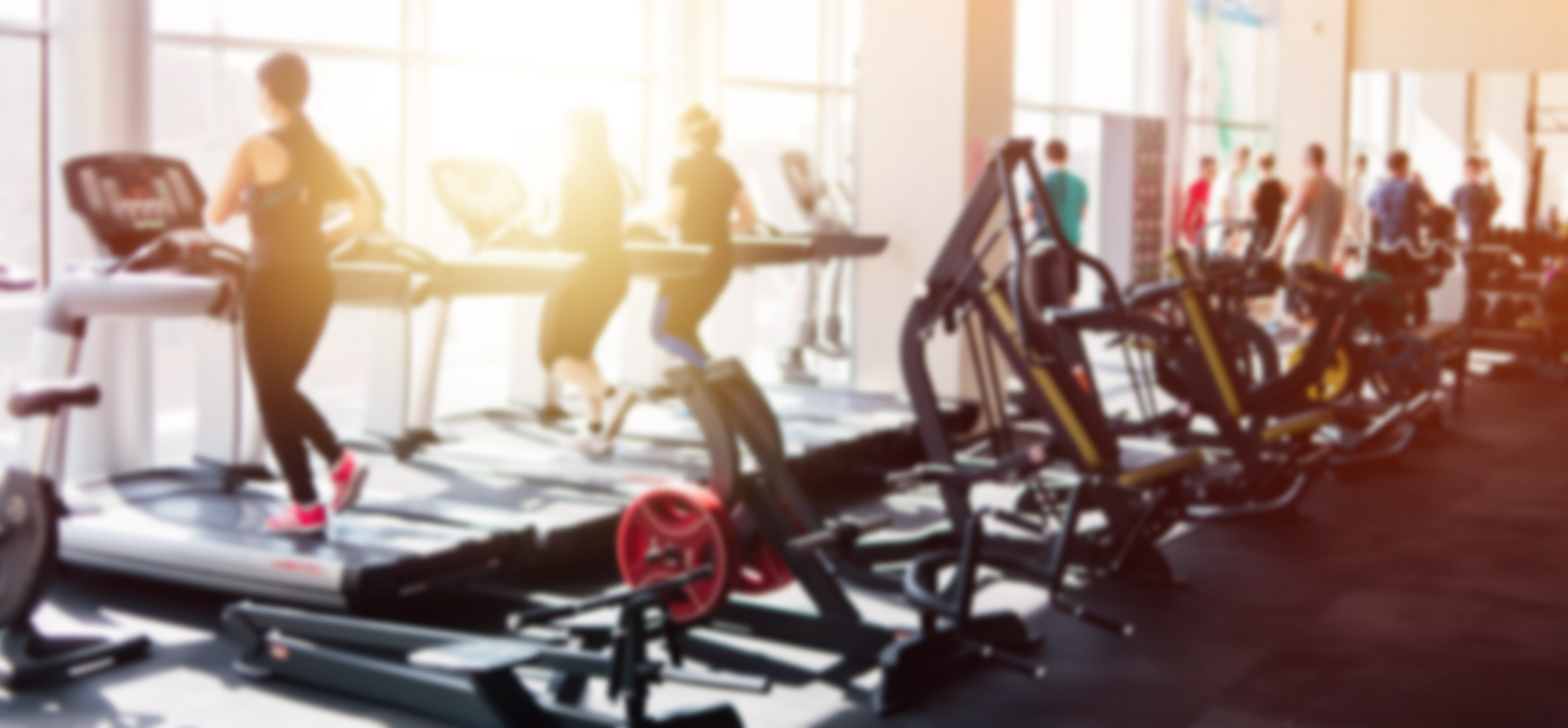 Penn's Pottruck Health & Fitness Center reopened June 1 to undergraduate and graduate student members, as well as faculty, staff, and affiliates who were members at the start of the pandemic in March 2020. A complimentary Summer Extension Membership is valid for these groups in June and July. 
Scott Ward, senior associate athletic director and chief operations officer at the Division of Recreation and Intercollegiate Athletics, spoke with Penn Today about the reopening of the Pottruck Center, Campus Recreation's mask policy, membership renewal, and when the fitness centers will return to normal operations.
Are both the Pottruck Center and Fox Fitness Center now open to students, faculty, staff, and affiliates, or is it just the Pottruck Center?
Once the Pottruck Fitness Center re-opened on June 1 following its annual two-week shutdown for maintenance, the Fox Fitness Center was closed for the summer for maintenance and realignment of the equipment and space.
Do faculty, staff, and affiliates who canceled their memberships during the pandemic have to sign up again to use the Pottruck Center?
If they were members at the start of the pandemic in March 2020, they can utilize Pottruck free of charge in June and July. In August, they would then have to renew their membership.
How can people renew their membership?
They can access the online membership portal beginning July 31.
What does the complimentary Summer Extension Membership cover?
Access to the Pottruck Fitness Center to utilize the cardio center, weight room, multi-purpose room, and fitness rooms. Members can also play basketball in the Gimbel Gymnasium, participate in virtual and in-person outdoor group exercise classes, and swim laps or participate in aquatic programming at the Sheerr Pool. 
For those not eligible for the Summer Extension Membership, we still offer the following for the Penn community: outdoor adventure equipment that can be rented for camping, hiking, and climbing; access to the Franklin Field track for recreational usage weekdays at lunch-time and late afternoon/evening; and access to the Dunning-Cohen Champions' Field in Penn Park for drop-in open recreation throughout the summer when the field is not being used by summer camps or other programming. Seventeen group exercise classes per week are available virtually. We also have tennis and squash memberships, programming, and court time available at the Racquet Centers this summer.
Do members need to sign up again in August?
Yes, beginning Aug. 1, current and former members are able to renew their membership for the upcoming year. Penn Campus Recreation will also be accepting new members at that time.
Do people who use the Pottruck Center need to wear masks?
In accordance with the most recent guidance from the Philadelphia Department of Public Health, fully vaccinated members are no longer required to wear masks for indoor reservations in any Penn Campus Recreation facility. Members are welcome to continue wearing a mask while using the facility if they wish. However, minors under the age of 18 participating in any programming, such as summer camps, private or small group lessons, etc., must still wear masks both indoors and outdoors regardless of vaccination status. Any staff member participating in programs with minors will also be required to wear a mask.
Are people required to check in with PennOpen Pass before going to the Pottruck Center?
During June, a valid daily green pass is required to enter Pottruck. Beginning July 1, in accordance with University policy, fully vaccinated users will be exempt from participating and no longer have to show a green pass.
What hours are the Pottruck Center open?
The Pottruck Center is open weekdays from 7:30 a.m.  to 8 p.m., Saturdays from 9 a.m. to 1 p.m., and Sundays from noon to 4 p.m. Beginning in August, these hours will be expanded.
Do members have to make a reservation?
Reservations are still required during June and July. Although there are no longer density or capacity requirements, it is important for non-student users to understand how the reservation system works in case it has to be continued for some programs moving forward.
How long can you reserve a session for?
Reservations are 60-minutes long for a specific fitness center room. Thirty minutes are allotted in between for sanitizing and egress. 
Are the basketball courts, studios, Rock Wall, and golf simulator now open?
The basketball courts will be available soon for open recreation as the Gimbel Gymnasium activity schedule allows. The fitness studios, climbing wall, and golf simulator will remain closed through the summer but re-open for the fall. 
What about Sheerr Pool?
The Sheerr Pool will be open for lap swimming and aquatic programming around our summer Swim Camp.
Are the locker rooms available?
Locker rooms are now open for use with day-use lockers available on a first-come, first-serve basis. Showers will be made available June 21 for use by members. Permanent locker rentals are not available at this time. Smaller day lockers are available on a limited basis to store small personal belongings on all floors of the Pottruck Fitness Center and minimal occupancy restrooms are also open on all floors.
For people who have a credit or refund from last year, how can they go about receiving a credit or refund?
Credits and refunds are only available for faculty, staff, alumni, and affiliate members who were restricted from gaining entry to Pottruck this spring. Those individuals must contact membership services by June 30 via email at DRIA-pennrec@upenn.edu.
Do you expect the fitness centers to return to normal operations in the fall?
I fully expect the Pottruck Fitness Center to look 'more normal' beginning in August and then returning to pre-pandemic operations after Labor Day, however, there will be some services and programming that will not continue on a permanent basis. The Fox Fitness Center should also re-open in September.
The Penn Campus Recreation staff have worked hard to help meet the physical fitness and mental health needs of the Penn community over the past year, and I commend them for all their hard work. They are eager to return to 'normal' operations as well and are here to serve and advise if any of our members have any questions or concerns as they make their way back into the gym, pool, or fitness studio.