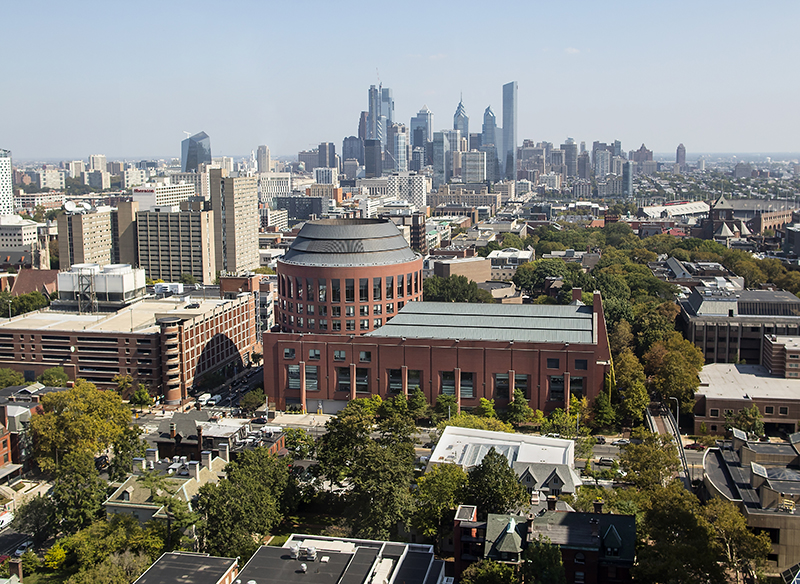 The Wharton School of the University of Pennsylvania announced today the establishment of the Stevens Center for Innovation in Finance with the support and partnership of 1991 undergraduate alumnus Ross Stevens, founder and CEO of Stone Ridge Holdings Group. The Center will stimulate cutting-edge teaching and research as well as student and industry engagement focused on the revolutionary impact of information technology on financial services. The Stevens Center will hold its inaugural event with global FinTech leaders including Wharton alumni Jackie Reses, Head of Square Capital, and David Klein, CEO of CommonBond, on campus on the afternoon of April 3 this year.
"We are so grateful to Ross for his visionary leadership that will enable Penn and Wharton to continue to innovate at the vital intersection of finance and technology," said Penn President Amy Gutmann. "From its founding to today, Penn's unique mission has always been to take on the biggest real-world challenges and opportunities through knowledge-based and data-driven innovation. The mission of the Stevens Center is precisely this: to ensure that innovations in finance make the greatest positive contributions to businesses and communities across the globe. The Stevens Center will catalyze Penn's world-leading research and industry engagement and enrich the opportunities available for our outstanding students."
Led by faculty director David Musto, Ronald O. Perelman Professor in Finance, the Stevens Center will work with FinTech companies to provide faculty and students the opportunity to analyze how technology is transforming the business models of financial services through the collection and curation of innovative datasets, hosting business leaders on campus, providing students curricular opportunities for FinTech research, and working with the student-led Wharton FinTech clubs on new career pathways in financial services.
"Wharton has always defined the state of the art in finance teaching and research," said Wharton Dean Geoff Garrett. "With FinTech morphing from a buzzword into the rocket fuel of financial innovation, information technology is poised to revolutionize financial services—from mobile payments to microcredit, from lending to insurance, from cryptocurrencies to financial planning, and more. The Stevens Center will bring together the best thinkers from academia and industry to ensure that Wharton continues to chart the future of finance. I am very grateful that Ross has graciously agreed to chair and help recruit an advisory board of FinTech leaders for the Center." 
The Stevens Center will expand student programming in financial innovation through applied FinTech research courses and mentorship. Companies will work with Wharton to develop research projects for small teams of students, who will integrate and apply what they have learned to current research challenges and business opportunities. Global leaders in FinTech will engage with students inside and outside the classroom as practitioners in residence.
"I am thrilled that the Stevens Center will make it possible for Wharton to greatly expand the ways we study and shape the FinTech revolution," said Professor David Musto. "I have known Ross since we were classmates in graduate school together and I am very much looking forward to working with him again to make the Stevens Center a game changer both for Wharton and for financial services."