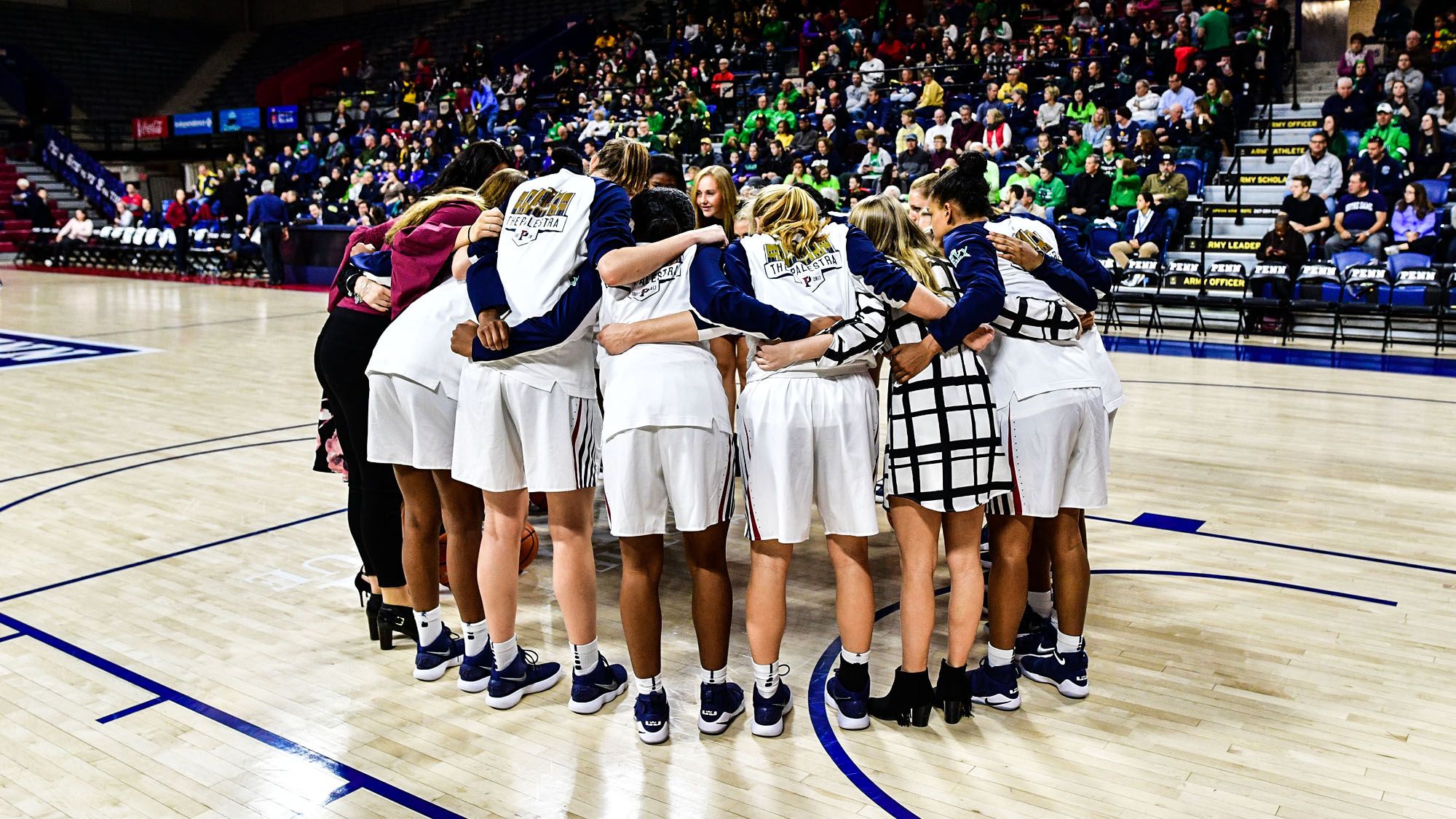 Coming off of their fifth straight 20-win season, their sixth consecutive postseason appearance, and their second Big 5 championship in four years, the women's basketball team has been picked to finish second in the conference in the 2018-19 Ivy League Women's Basketball Preseason Poll.
The Quakers have been selected either first or second in the poll for the past six years. Princeton, who defeated Penn in the Ivy Tournament final, was picked to finish first. Harvard was picked to place third.
Head Coach Mike McLaughlin is entering his 10th season on the Penn bench. The Quakers return standout center Eleah Parker, the unanimous Ivy League Rookie of the Year and a Second-Team All-Ivy selection. Parker, a sophomore, was the second-leading scorer and rebounder on last year's squad, averaging 11.5 points and 7.5 boards per game.
Penn opens its regular season on Saturday, Nov. 10, at Siena in New York, and plays defending national champion Notre Dame on Monday, Nov. 12, in South Bend. 
Their home opener is Thursday, Nov. 15, against Saint Joseph's.