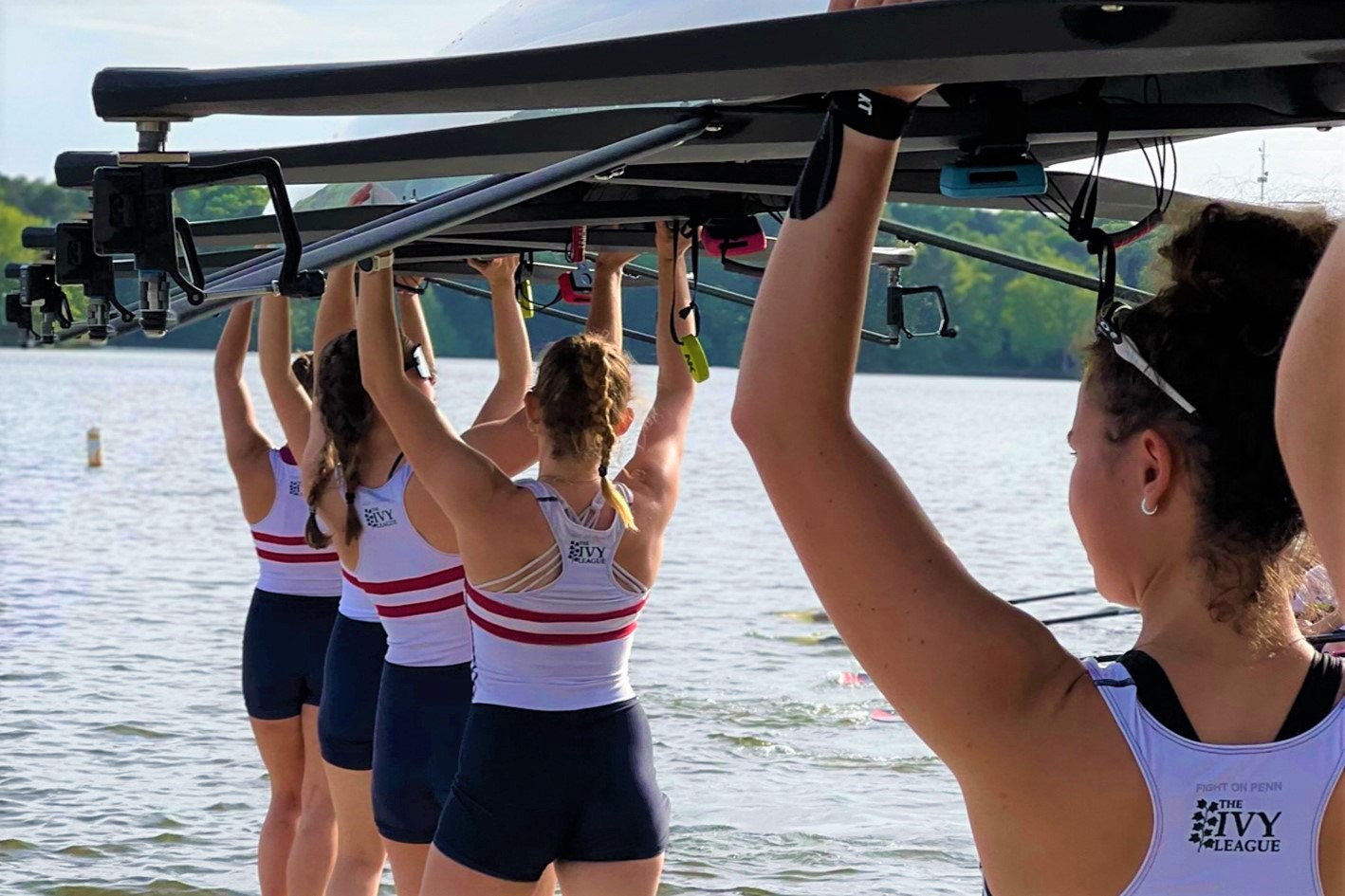 From May 27-29 at Nathan Benderson Park in Sarasota, Florida, the full women's rowing team will compete in the NCAA Division I Rowing Championship tournament for the first time in school history.
The Quakers were awarded an at-large bid to the 2022 22-team tournament field. Eleven conferences received automatic bids and 11 slots were granted at-large. Princeton earned the Ivy League's automatic qualifier. Brown and Yale are also at-large selections.
Teams qualifying for the championship are required to field two boats of eight rowers and one boat of four rowers. Penn's Varsity Eight is seeded ninth, the Second Varsity Eight is seeded sixth, and the Varsity Four is seeded 17th.
At the Ivy League Championship on May 15, the Red & Blue finished fourth. Junior Josie Konopka, a Philadelphia native, is a First-Team All-Ivy selection, and junior Samy Morton, from Hong Kong, China, is a Second-Team All-Ivy honoree.
After viewing the NCAA Tournament Selection Show on May 17, Wesley Ng, head coach of the women's rowing team, told the Penn Sports Network he was "excited, relieved, and incredibly pumped for the athletes."
"A lot of people from past Penn teams have been reaching out to us about how excited they are for this, and I'm hoping we can really make them proud," he said.
The Red & Blue will be up against perennial tournament powers such as Brown, who is making its 25th appearance, the University of California, Berkeley, who is making its 23rd appearance, and the University of Michigan, who is making its 20th appearance. But Ng says the Quakers are not deterred.
"I know we have our work cut out for us – but we also have a pretty scrappy group," he said. "I know that they're not going to take any opportunity for granted, that's for sure."