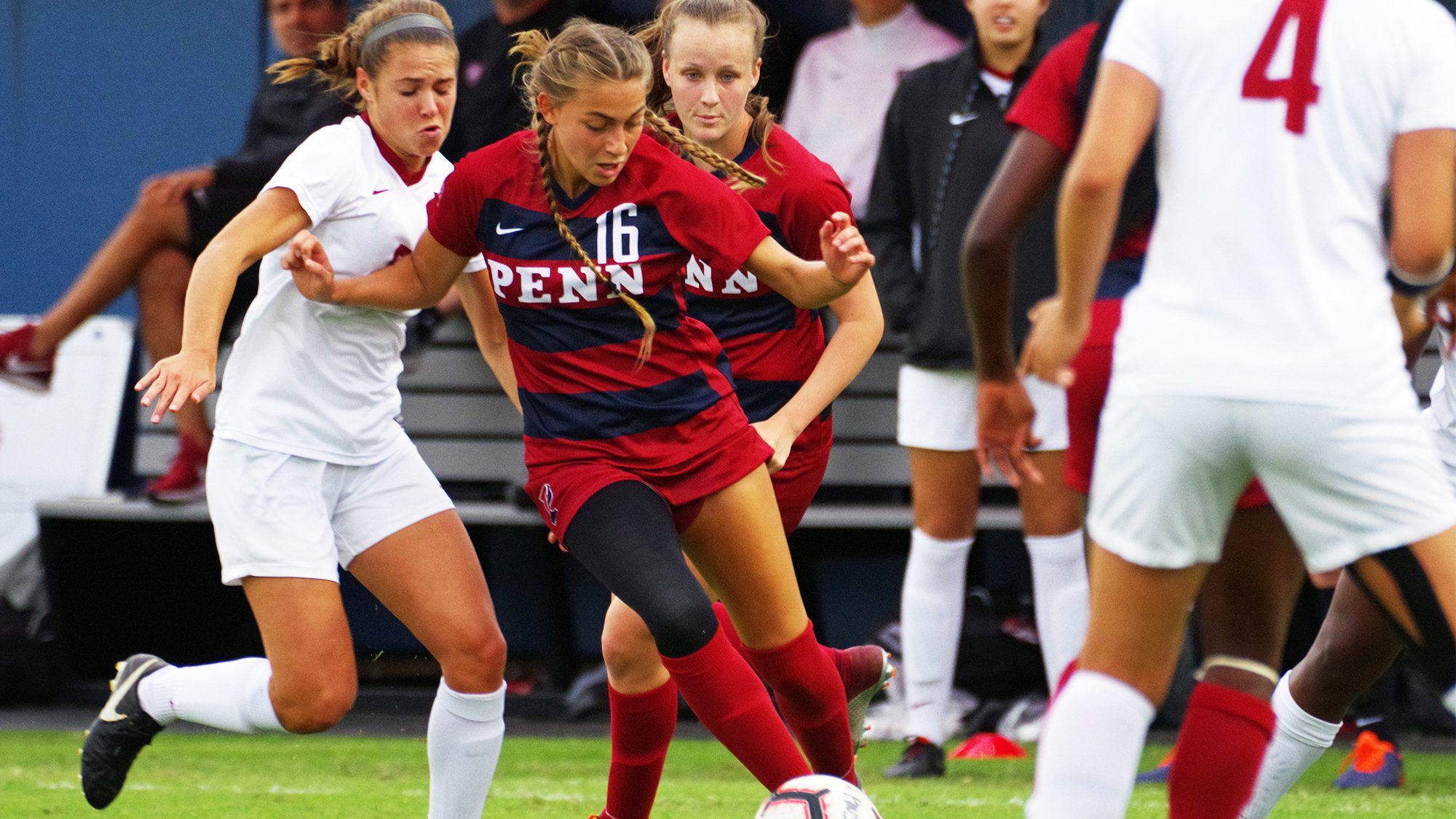 A goal by junior midfielder Breukelen Woodard in the seventh minute was enough to secure the women's soccer team's 1-0 win over Mount St. Mary's on Sunday at Rhodes Field.
Senior forward Emily Sands and junior forward Paige Howard assisted on the goal, which was Woodard's second of the season.
Junior goalkeeper Ashley Gabor had four saves in the shutout victory, earning her first win of her Penn career. Sands finished with nine shots, five shots on goal, and one assist. Howard had five shots, three shots on goal, and one assist.
Sands and Woodward are currently co-team leaders in points with four each.
Woodward also came up big in the Red & Blue's 1-1 double-overtime tie with Fairfield on Friday at Rhodes Field. She scored the Quakers' only goal of the game in the 48th minute, on an assist by Sands. Senior goalkeeper Kitty Qu had three saves.
The 2-1-1 Quakers travel to Lewisburg, Pa., on Friday, Sept. 13, to take on Bucknell, then return to Rhodes Field on Sunday to face Loyola of Maryland.