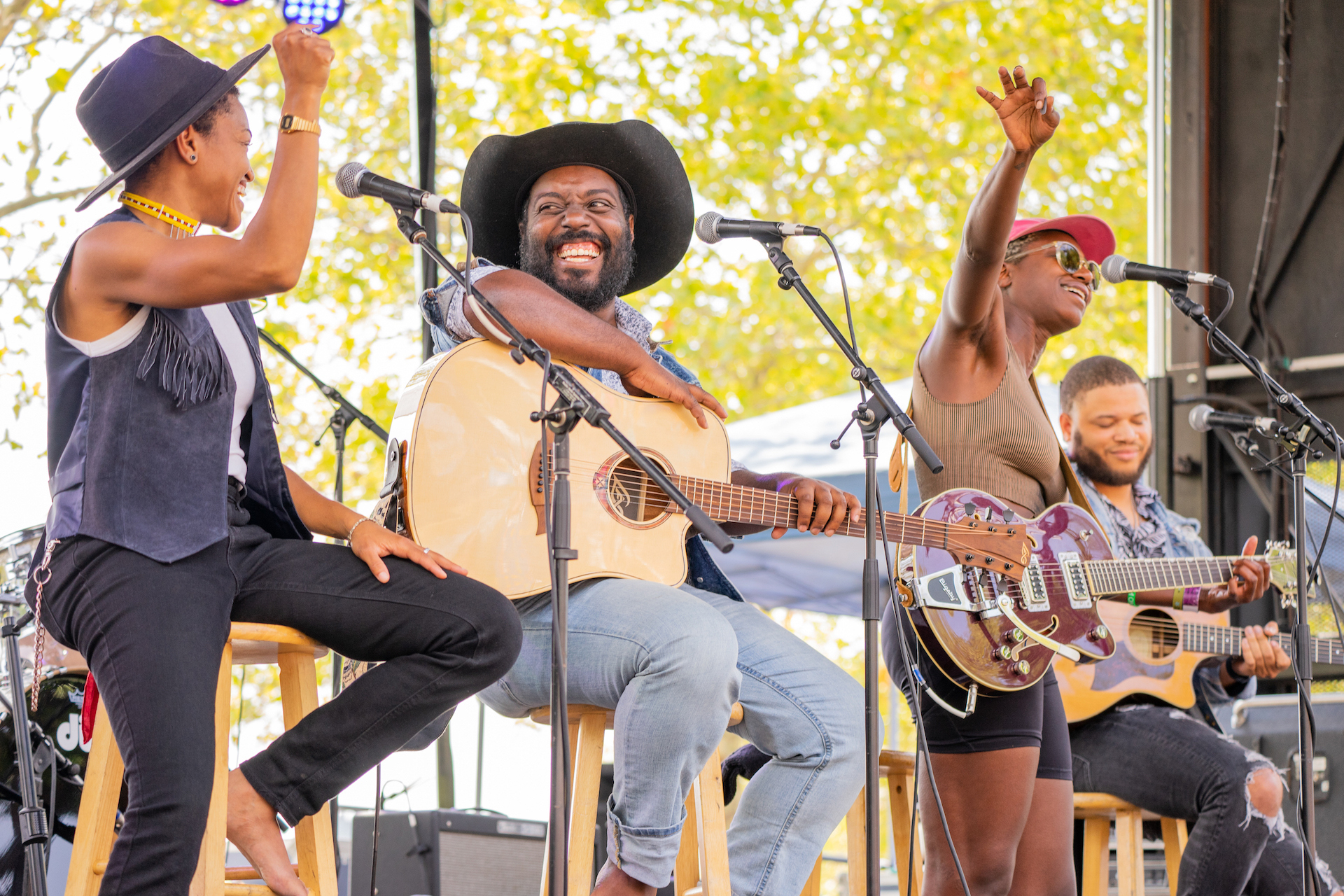 With an eye toward supporting a more diverse Americana music genre, WXPN is seeking five Black Americana artists to participate in the Black Opry Residency, a unique development opportunity for up-and-coming musicians. 
The core of the project, funded by a new grant from the Pew Center for Arts & Heritage, is a weeklong residency in Philadelphia scheduled for March. The residency includes mentorship opportunities, songwriting, studio sessions, interviews on XPN, and a finale performance at World Cafe Live that will be streamed on NPR Music and XPN. 
The idea for the residency, says assistant general manager Bruce Warren, was to "supersize" the Artist to Watch feature that's been ongoing for 20 years, supporting new artists through on-air promotion and online features. The residency also recognizes a growing Black Americana community, which can encompass musicians who perform R&B, bluegrass, folk, country, and even hip hop. Historically, Warren says, Black musicians have been excluded from the Americana genre; this residency, produced in collaboration with Black Americana collective Black Opry and its founder Holly G, is an opportunity for new musicians to better understand the music business, to record, and gain exposure.
It was a confluence of events that led WXPN to apply for the Pew grant in support of Black Americana artists, Warren explains.
"It was the music industry conditions, cultural conditions, the creativity of the community, the conditions of the creativity of the community, and the low barriers to entry because of technology," he says. "I would cite all those things comingling together to create this groundswell of artistry and it's very exciting to be able to support that."
He also emphasizes that this is an artist-driven project. WXPN has been collaborating with Holly G and Black Opry, Rissi Palmer of Apple Music's "Color Me Country" podcast, and others. 
"It's an artist-driven residency and we're providing [participants] with the resources to come together, collaborate, to document their time, and give them multiple platforms for audiences to discover their and music," Warren adds.
To apply for the residency, applicants should be at least 21, have three years of performing and recording experience, and not be signed to a major or independent label. They should plan to submit a link to existing recordings from platforms like Spotify, Apple Music, SoundCloud, and Bandcamp.