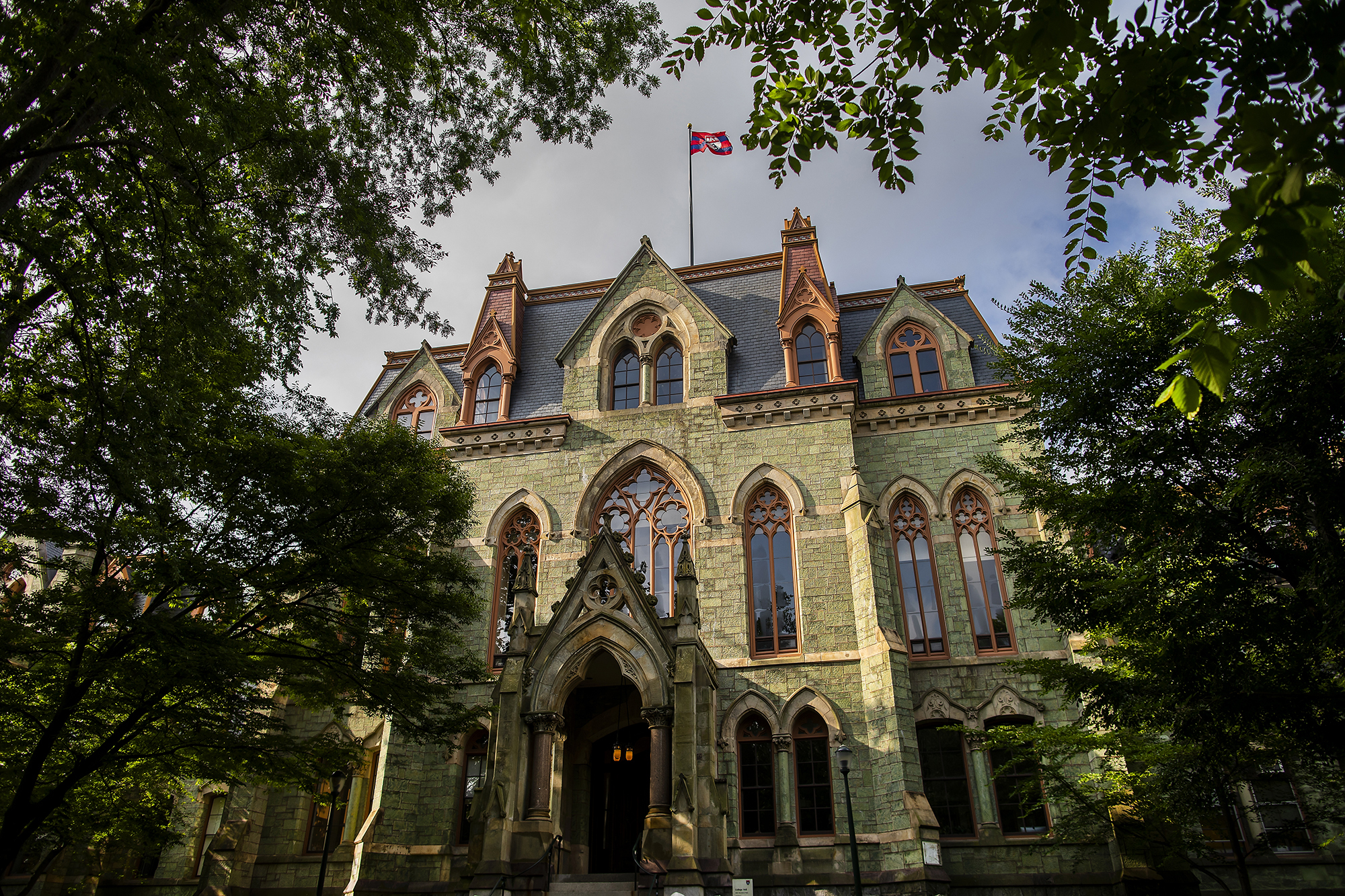 The recipients in the 2022 cohort of Presidential Ph.D. Fellows at the University of Pennsylvania have been announced. Drawn from the incoming class of Ph.D. students, the 2022 Presidential Fellows come from the nine schools at Penn that offer Ph.D. programs.
The announcement was made today by President Liz Magill, Interim Provost Beth Winkelstein, and Vice Provost for Education Karen Detlefsen.
Each Presidential Ph.D. Fellow will receive a three-year fellowship, including funds to support their research. The Fellowship includes a 12-month stipend, tuition, fees, Penn Student Insurance coverage, and research funds. In 2022-23, the annual stipend is $39,615 with research funds of $10,000 per year. The Fellowship will renew automatically for students in good academic standing.
Twenty-seven Fellows were selected this year; combined with the inaugural class of 33 Fellows, there are now 60 Presidential Fellows on campus pursuing a diverse array of scholarly research.
"I am proud to see the Presidential Ph.D. Fellows program thriving," said Magill. "Every one of these accomplished scholars is doing significant work that demonstrates a true passion for their fields. Supporting them with these fellowships helps ensure that their work continues to grow and flourish in the years ahead."
The 2022 Presidential Ph.D. Fellows are:
Ahlenne Abreu, Perelman School of Medicine
Shaneaka Anderson, Perelman School of Medicine
Nakiera Carty, School of Nursing
Jose Cervantez, Wharton School
Katherine Chen, Wharton School
Arianna Chinchilla, Graduate School of Education
Callie Crawford, Perelman School of Medicine
Gwynne Evans-Lomayesva, School of Arts & Sciences
Jennifer Gil, School of Nursing
Joel Hayford, School of Engineering and Applied Science
Amanda Igwe, School of Engineering and Applied Science
Athi Mongezeleli Joja, School of Arts & Sciences
Yining Lei, Stuart Weitzman School of Design
Sheridan Marsh, School of Arts & Sciences
Marina De Melo Do Nascimento, School of Arts & Sciences
Estefanie Aguilar Padilla, Graduate School of Education
Rebecca Pepe, School of Social Policy & Practice
Mira Philips, School of Social Policy & Practice
Devon Probol, Annenberg School for Communication
Fabian Ramos-Almodovar, Perelman School of Medicine
Rachel Richards, Perelman School of Medicine
Naria Sealy, Perelman School of Medicine
Tiffany Tran, Stuart Weitzman School of Design
Lizeth Lopez Vazquez, School of Arts & Sciences
Christopher Wodicka, School of Social Policy & Practice
Amina Youssef, School of Arts & Sciences
Zukolwenkosi Zikala, School of Arts & Sciences