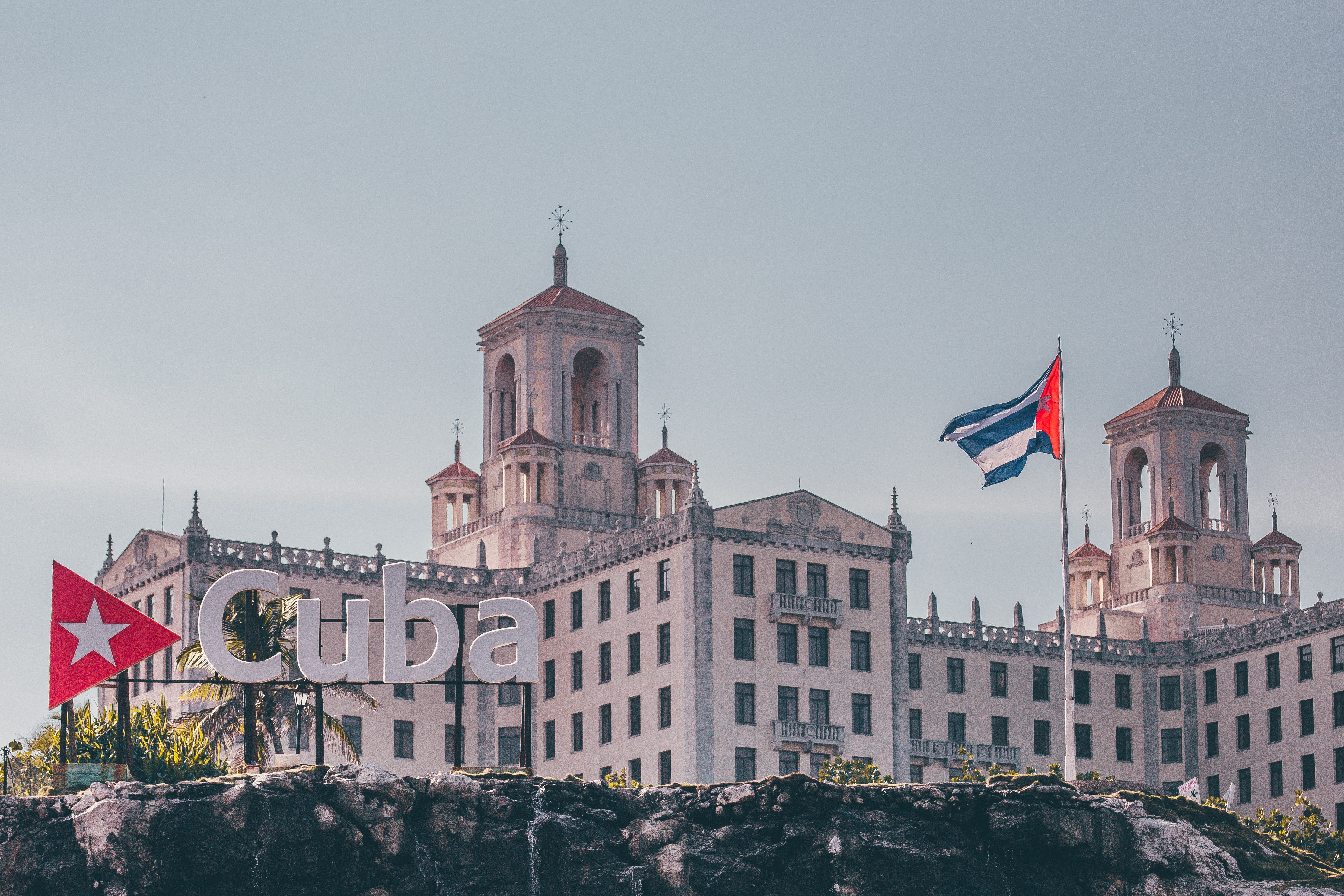 Raúl Castro resigned as first secretary of the Central Committee of the Communist Party on April 19, marking the first time in more than 60 years that Cuba will be without a Castro at the helm. Castro, who turns 90 in June, is passing the baton to Miguel Díaz-Canel. Díaz-Canel has been a member of the Politburo of the Communist Party since 2003, serving as minister of higher education, vice president of the Council of Ministers, and first vice president of the Council of State during this time.
Penn Today spoke with Gwendolyn DuBois Shaw about the future of Cuban politics, economy, and art after the close of the Castro era. Shaw is the Class of 1940 Bicentennial Term Associate Professor in the History of Art Department at Penn, studying race, gender, sexuality, and class in the art of the United States, Latin America, and the Caribbean. 
With Raúl Castro stepping down, what are the implications for political shift or private enterprise in Cuba?
I don't anticipate that it will have very much of a shift. I think Díaz-Canel has been part of the party and was groomed for his rise to the presidency. I think that the Cuban government will probably continue along the same path that it has been on. 
The U.S. has always had the power to make the shift. I would imagine that Díaz-Canel would welcome a re-engagement on these issues, but I think it has to come from the Biden administration.
The key issue now is whether or not the Biden administration wants to try and reverse the last-ditch efforts of the Trump administration to shut down the process of normalization that President Obama initiated. The limitations on remittances that the U.S. imposed by curtailing the number of Western Union outlets—where people can receive money from their relatives—has had a very, very serious impact in Cuba and has made life very, very difficult for Cubans who don't have bank accounts in other countries, which is the majority of Black Cubans, for example, and Cubans who were not wealthy before the revolution.
The Biden administration has said that Cuba is 'not a priority.' What are the future of U.S./Cuba relations? Will the embargo soften without a Castro in power?
Well, the only way that the embargo—the Cubans call it el bloquéo, the blockade—can be repealed is by an act of Congress, so the Biden administration can only do so much. That would be huge. It would make a really big difference. 
U.S. investments in Cuba have fluctuated a lot over the last five or six years, including allowing Sheraton to actually partner with Gaviota, the military-owned tourism company there. It was really interesting, and it seemed for a while that U.S.-based multinational companies were going to be able to compete there along with Spanish tourism companies as well as German ones like Kempinski. But the Trump administration's decision to put Cuba back on the terrorism list makes things much more complicated and Biden clearly has his hands full with the pandemic and with issues of immigration and the return of white nationalism in the U.S.
What's the most important thing to know about Miguel Díaz-Canel, and what are his prospects as a candidate to lead the communist party in Cuba?
I think that he's well-situated. He was anointed, and I think he'll just keep rolling forward. I don't see a lot changing, frankly. I don't think that Raúl changed that much in a structural or political way. Something that Americans often forget is that Cuba wasn't isolated from the rest of the world. Lots of European countries have continued to engage with Cuba. 
How could U.S. investments potentially affect the Cuban economy?
The Wifredo Lam Center that runs the Havana Biennial [a bi-annual arts exhibition] announced last fall that they were going to hold the 14th Biennial in November of 2021, this year. The biennial used to be in June and they switched it to winter, which is an appealing time for Europeans and North Americans to go to the Caribbean. It was a surprise, talking with artist friends there because they are like, 'There's no money for this. How are they going to do this? This is a big thing to organize.' 
I think that it is a conscious attempt by the culture ministry there to re-attract art tourism, which was hugely profitable in increasing numbers since the 2015 Biennial. I think that they are hoping to re-start the art tourism market, which brings in wealthy tourists who spend a lot of money at paladares [small, informal restaurants] and casa particulares [bed and breakfasts] and hotels and on art, of which the Cuban government gets a taxable portion. But it's a little mystifying right now as to how they will actually finance that with these remittance issues.
And then there's the directivo, the decree 349, which was put in place by the Díaz-Canel government to greater regulate who can register as an artist and the kind of art that they can make. So, there's been a lot of art activism and pushback through the San Isidro movement. They've had demonstrations and hunger strikes. 
I think the directivo—along with the announcement of the Havana Biennial—is indicative of the Díaz-Canel government's interest in tapping and controlling more of the art economy, which is one of the great resources that Cuba has. Cuba has an amazing arts community, phenomenal national arts training, and folk traditions and historical culture. And I feel that they're trying to get it back to that now as a way of regaining traction and restarting that tourism market.
Do you see a generational divide in Cuba, with the older generation being more loyal to the Castros and the past and the younger generation having a more forward-looking view?
I think it's more complicated. One of the things that I sense from all of the people I know in Cuba, is that they love Cuba. They want to be able to have a good life there. Even the young ones who were children or teenagers during the worst parts of the Special Period—when many people starved—they felt that, even though they were suffering, everybody was suffering. 
Inequality is something that is painful for them to see and makes them angry. A lot of the visibility of their relative poverty has come through things like the internet, and everybody having it on their phone and wanting to dress like the most popular reggaeton stars.
Many see that desire for material goods as a misplaced one, saying, 'Yes, we should desire to all have water running every day in our apartment, but we don't need to have all this bling.' There are some people who want to live large, but there are also a lot of people who are more concerned with having a society that works for everybody.
The Cuban government has not delivered on that, and that's the problem, but rampant capitalism is not necessarily the answer. Opening Cuba up means bringing in more capitalist inequality. But I don't think that's what Cubans who want their electricity to work necessarily want. They just want their electricity to work! And they want their water to run, and they want to choose their own clothes instead of getting hand-me-downs from a relative. But they don't want to be in a situation where they are beholden to and colonized by outside forces again. How do you get all that and be independent and not have people starving in the street? I think it's really complicated.
What is the revolution's legacy, both within Cuba and internationally?
From my perspective as an art historian, I see the legacy most in the way that the Cuban government has embraced arts and culture as a way of asserting the humanity of the Cuban people to the rest of the world, by exporting baseball players and dancers and musicians and artists, allowing them to represent the country. Whenever I go to the island—12 times between 2014 and 2019—I've been so amazed at how culturally focused that government is. I see that as one of the really positive legacies of the revolution.
That legacy was developed as a way to divert attention from the other side of the government as it developed, post-Bay of Pigs, post-Soviet Union involvement. Since the fall of the Soviet Union and the rise of the new competitive global economy centered in Russia and China, Cuba has continued to navigate between and amongst superpowers, and their legacy today is a constant pivoting reaction. They'll continue to struggle to survive. Because they don't want to be beholden to China or Russia or the U.S. or to another global superpower.
One of the best parts of the revolution's legacy is the support of the arts, and it's also the one that may provide a way back in for them eventually. There are a lot of artists who are doing different things and it would be great to be able to engage with them again and move forward. I hope things change.