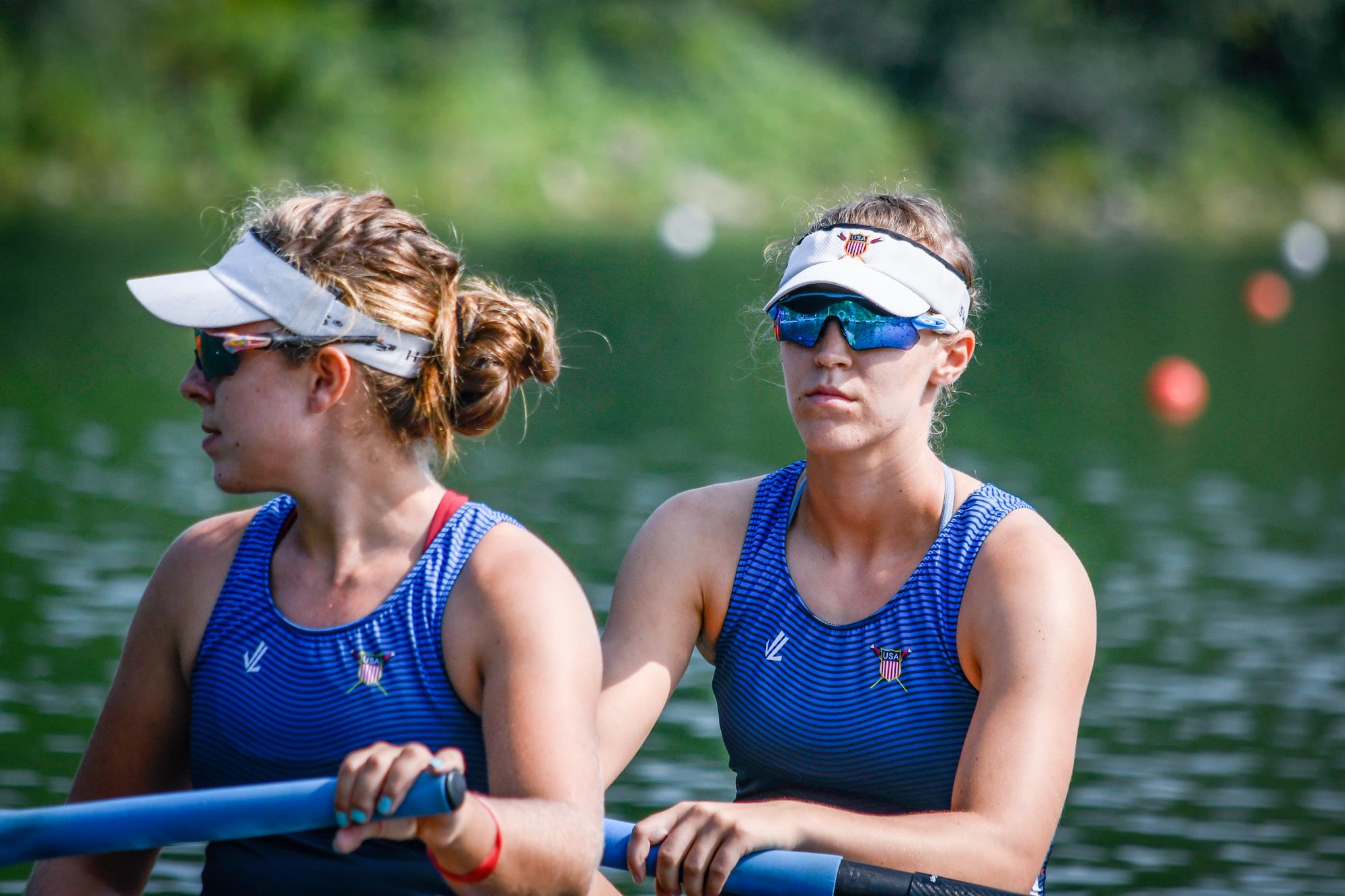 Regina Salmons, a 2018 alumna, has been selected by USRowing to represent the United States in the women's eight at the upcoming Olympic Games in Tokyo.
A native of Methuen, Massachusetts, and training out of Princeton, New Jersey, Salmons has been a part of four national teams and won three gold medals in international competition.
At Penn, the English and pre-law major was a senior captain, First-Team All-Ivy honoree, a Collegiate Rowing Coaches Association All-Conference selection, and a member of the Quaker varsity eight squad that placed third at the 2018 Ivy Championship.
"I couldn't be prouder of Regina for earning her seat in the Olympic Eight and representing the United States," says Wesley Ng, head coach of Penn women's rowing team. "With this Olympiad being extended by a full year due to the pandemic, I can only imagine how grueling and competitive this selection process was. I am in awe of all the rowers who continued to pursue their Olympic dream.
"I'm sure right now Regina is focused on preparation, improvement, and working toward a peak performance next month in Tokyo, but I hope she knows how much of an inspiration she is to her friends, her teammates, and her fellow athletes at Penn. So many of us are so proud of her accomplishment, and I know that I can't wait to watch her races and cheer her on."
The Olympic Games are scheduled to take place from July 21-Aug. 8; rowing is set to run from July 23-30.
A former Penn rower has been represented in at least two of the last three Summer Olympics. Susan Francia, a 2004 alumna, won gold with the U.S. women's eight team in 2008 and 2012.