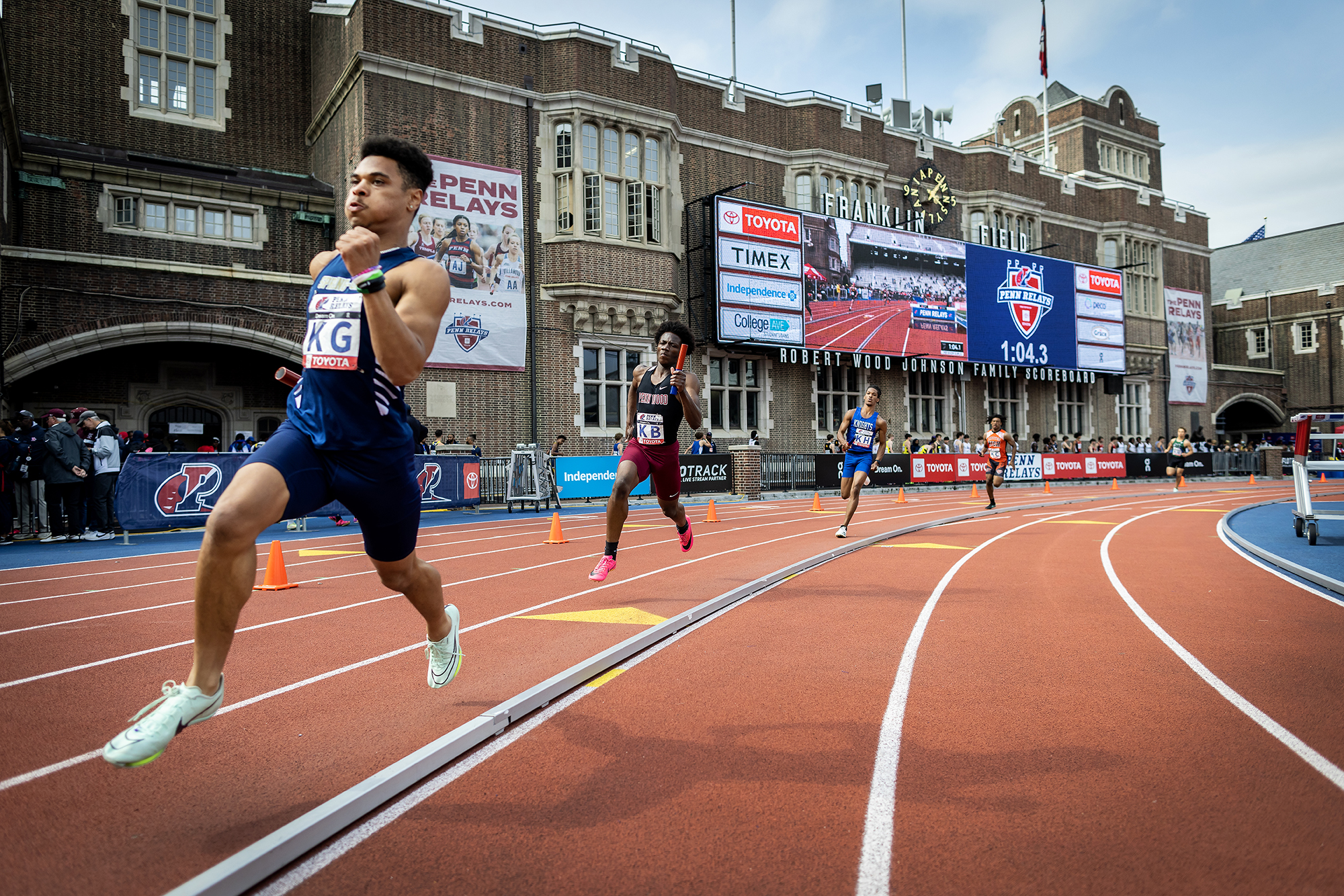 The Penn Relays brought sunshine to three cloudy and rainy days last week at Penn's historic Franklin Field. The 127th running of the world-famous meet—officially known as the Penn Relay Carnival—was held Thursday through Saturday, and featured thousands of high school, collegiate, professional, and masters athletes.
Nearly 200 colleges and universities participated, trekking from all over the country as well as the Caribbean to compete in the oldest and largest track and field competition in the United States.
A host of Penn track & field athletes set new school marks, including a new program record in the men's 4x800. Fourth-year Antaures Jackson, first-year Alex Jackson, third-year Denis Gallagher, and second-year Titus Bretzke placed seventh in the Championship of America and broke the school record with a time of 7:22.71.
Readers take your mark and enjoy the sights from the 2023 Penn Relays.