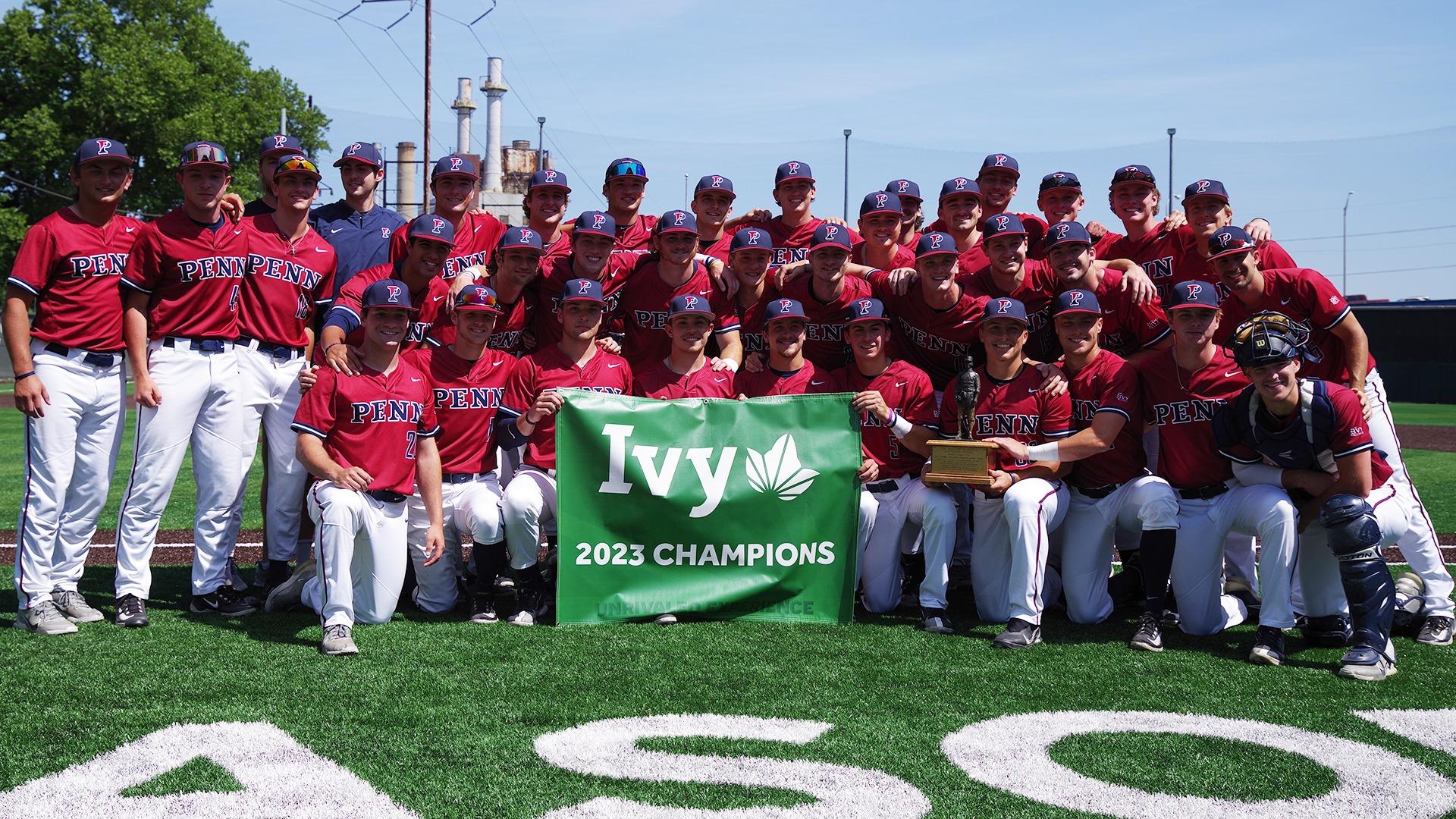 The baseball team will host the first ever Ivy League Tournament this weekend after sweeping Columbia on Saturday and Sunday to wrap up the outright Ivy League title, the Quakers' first undisputed regular-season conference championship since 1995.
Penn beat the Lions 8-3 in the first game of Saturday's doubleheader at Tommy Lasorda Field at Meiklejohn Stadium, and 8-3 in the second game. On Sunday, the Red & Blue won 10-4.
The Quakers had 14 hits in the first game, seven RBIs, and three home runs. Third-year third baseman Wyatt Henselerand fourth-year first baseman Ben Miller hit back-to-back homers in the bottom of the first to open a 2-0 lead. Henseler's dinger was his 15th of the season, a new single-season school record, and gave him 55 RBIs, which tied the single-season program mark. Fourth-year catcher Jackson Appel had a team-high three hits.
Collectively, fourth-year pitcher Brian Zeldin, fourth-year pitcher Owen Coady, and third-year pitcher Carson Ozmerstruck out 12. Zeldin picked up the win.
In Game 2, the Red & Blue were down 7-3 headed into the bottom of the ninth but scored five runs in the inning to complete the comeback win.
Fourth-year center fielder Seth Werchan was hit by a pitch to start the inning and took first base. Second-year DH Asa Wilson then singled to center field, giving Penn runners on first and second. Fourth-year second baseman Cole Palisthen homered down the right field line, knocking in three runs and cutting Columbia's lead to 7-6.
Appel singled to left field and advanced to first base. Henseler then doubled to left center, which moved Appel to third. The Lions then intentionally walked Miller, which loaded the bases. After first-year shortstop Davis Baker struck out swinging, first-year left fielder Ryan Taylor singled to left field, which scored Appel and tied the game up at 7-7. First-year right fielder Jarrett Pokrovsky then singled to left center and knocked in the game-winning run.
The victory was the first time in more than a decade that the Quakers won a nine-inning game after trailing by more than one run entering the final inning. Palis led the way, batting 3-4 with two runs, five RBIs, and two home runs.
In the third game, Penn hit three home runs and two doubles in the 10-4 win. Henseler, Werchan, and Baker went yard; Miller and Davis his the doubles. Pokrovsky batted 2-4 with three runs and two RBIs. Second-year pitcher Ryan Dromboski pitched five innings and gave up only three hits, zero runs, and three walks, and struck out six. In 1.2 innings pitched, third-year pitcher Eli Trop struck out five.
The Red & Blue finished the regular season with a 29-14 record, including a 16-5 mark in the conference. The inaugural Ivy League Tournament, which replaces the Ivy League Playoff Series, will be held this Friday to Monday at Tommy Lasorda Field at Meiklejohn Stadium. It will feature four teams: No. 1 Penn, No. 2 Harvard, No. 3 Princeton, and No. 4 Columbia.