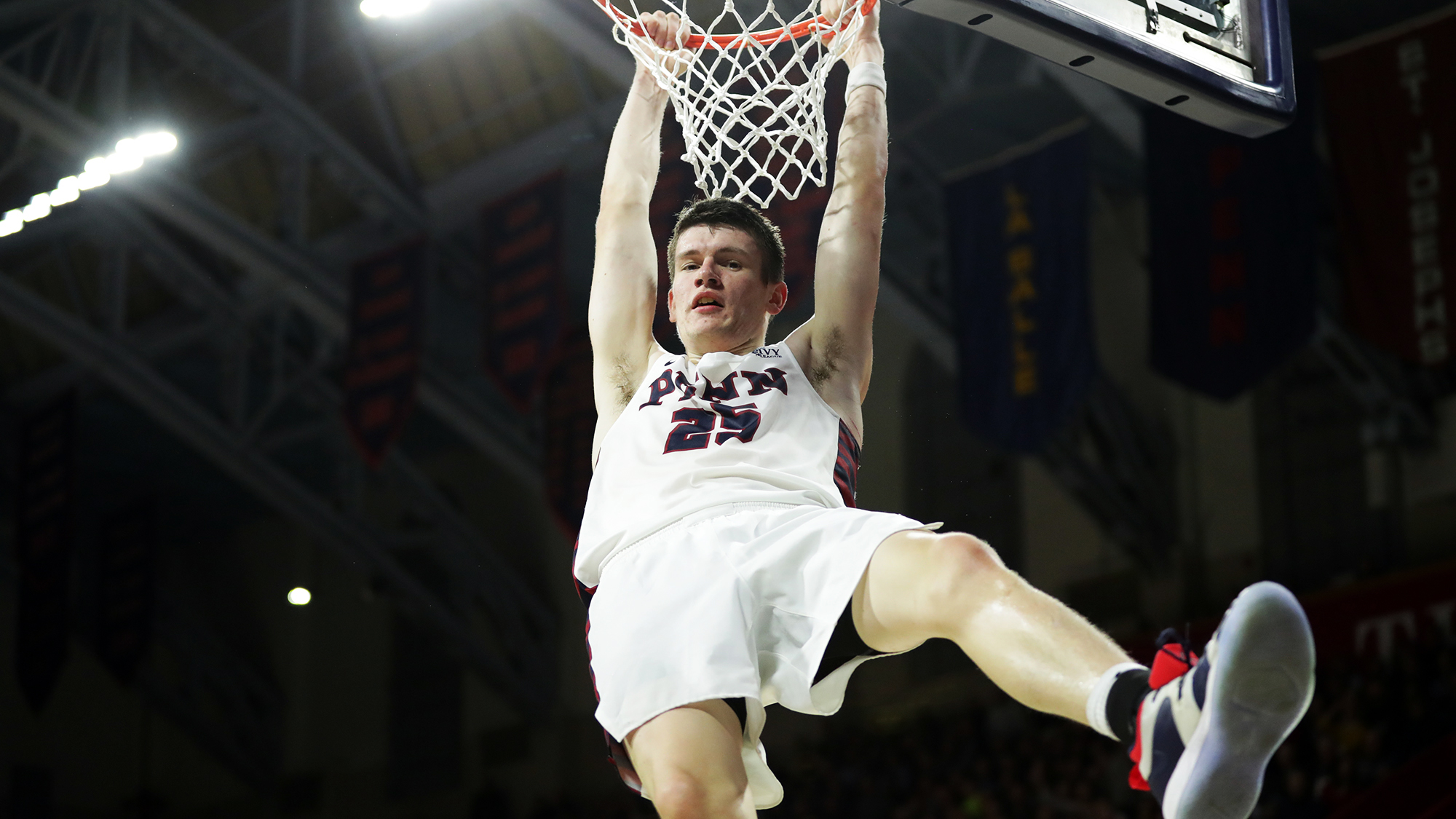 A 36-point outburst against Dartmouth and subsequent 23-point outing against Harvard have secured junior forward A.J. Brodeur Big 5 Co-Player of the Week.
On Friday at the Palestra, Brodeur put up a career-high 36 points against the Big Green, willing the men's basketball team to an 82-79 overtime win. He was 15-23 from the field and 6-8 from the foul line. He also had 11 rebounds, three assists, three blocks, and one steal in 38 minutes.
Brodeur's 36 points are the fifth highest point total in the Ivy League this season, and the most by a Penn player since former star point guard and Houston Rocket Matt Maloney scored 36 against Brown on Feb. 4, 1995.
In the Red & Blue's 75-68 overtime loss to Harvard at home on Saturday, Brodeur had 23 points, six rebounds, and three assists in 36 minutes. He shot 8-14 from the field and 7-9 from the free throw line.
His 59 points over an Ivy League weekend are the most in 41 years, since former Quaker Keven McDonald scored a combined 61 on Feb. 10 and 11 in 1978.
Brodeur is currently fourth in the Ivy League in scoring (16.9 points per game), third in rebounding (8.1 per game), third in assists (3.6 per game), sixth in blocks (1.3 per game), and second in field goal percentage (.530).