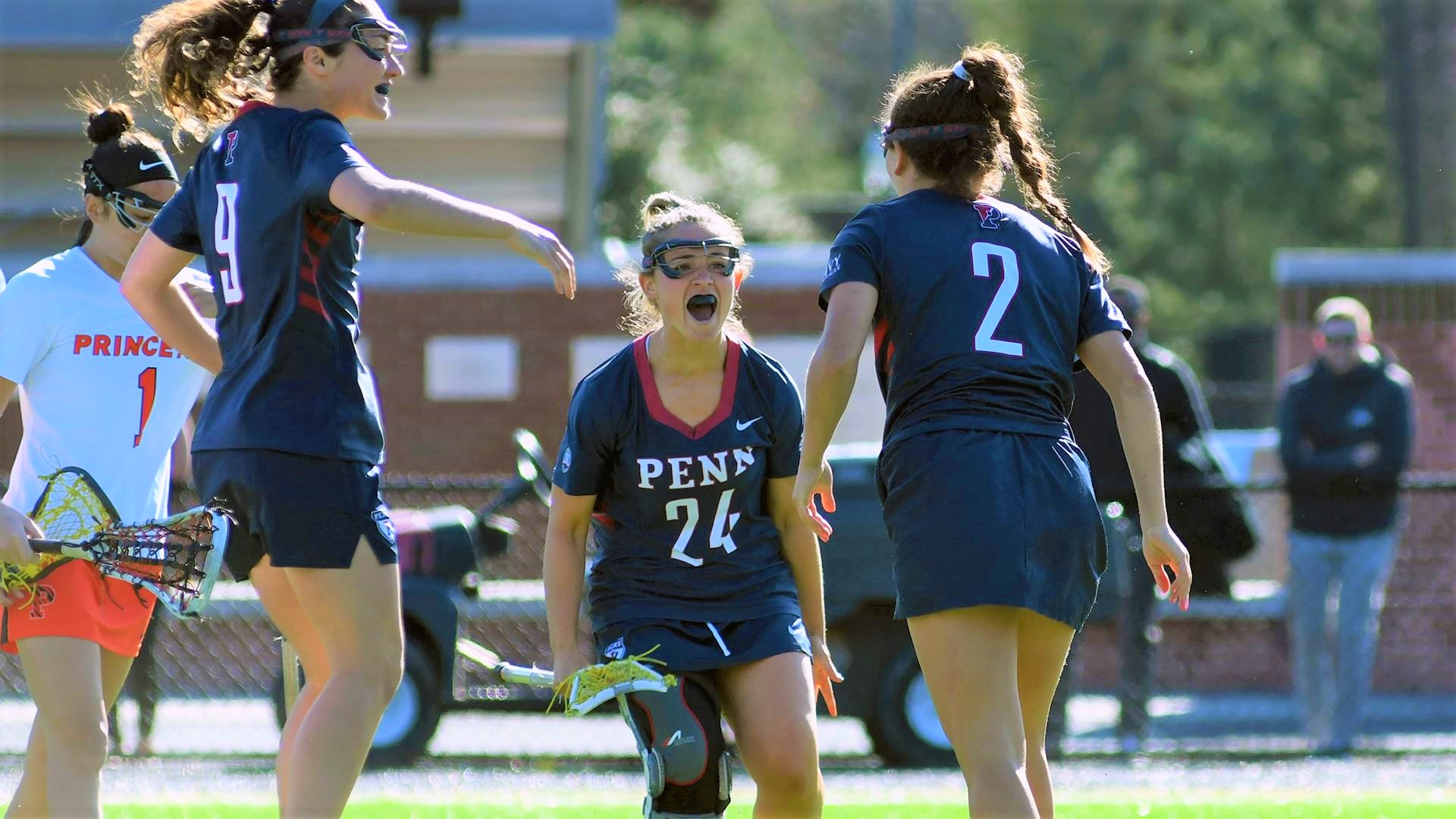 Four goals plus four assists equaled a career-high eight points for freshman attacker Keeley Block in the women's lacrosse team's 12-4 defeat of Dartmouth on Saturday in Hanover, New Hampshire.
The blitzing Quakers barraged the Big Green and blasted out to an 8-0 lead, behind four goals by Block, three goals by freshman midfielder Anna Brandt, and a goal by junior defender Grace Fujinaga. Block assisted on first-quarter goals by Brandt and Fujinaga.
At halftime, Penn had a comfortable 8-1 advantage.
Brandt added another goal in the third period, unassisted, as did senior attacker Taylyn Stadler, on an assist by Block.
Sophomore midfielder Maria Themelis, assisted by Block, and senior attacker Madison Jiranek, assisted by junior attacker Chloe Hunter, scored a goal each in the fourth quarter.
Brandt finished with five shots, four shots on goal, four goals, and four points, the fifth time this season she has had at least a hat trick of goals. Stadler had three shots, two shots on goal, one goal, one assist, and two points. Senior goalkeeper Krissy Kowalski had 10 saves and picked up her fifth win of the season.
Penn was a perfect 19-for-19 on clear attempts and forced 17 turnovers.

On Sunday, May 1, the Quakers (5-9 overall, 2-4 in the Ivy League) conclude their regular season against Columbia (2-11 overall, 0-5 in the Ivy League) at noon at Franklin Field.