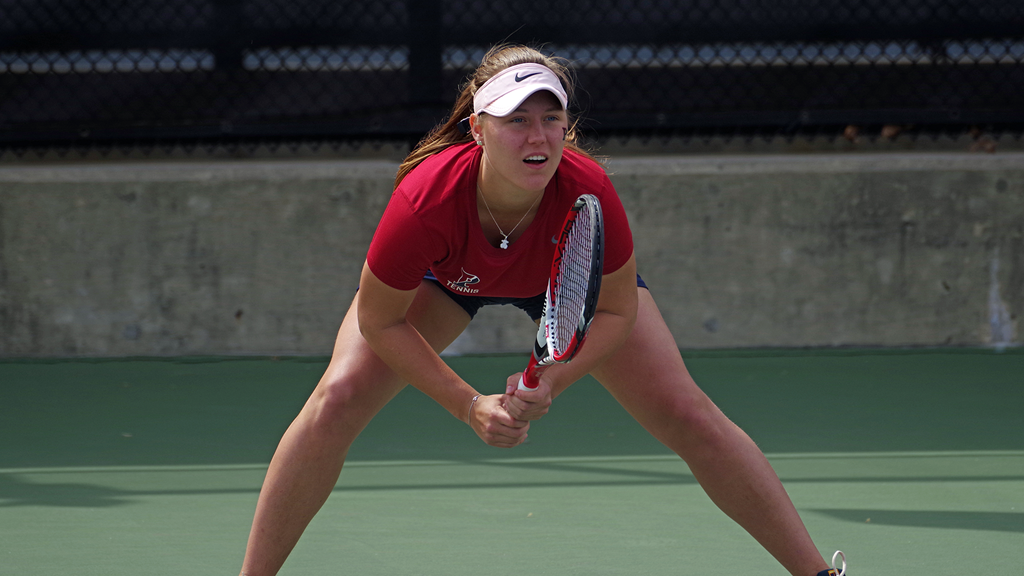 The Intercollegiate Tennis Association (ITA) has named sophomore Iuliia Bryzgalova of the women's tennis team an ITA Division I Women's All-American. She is the only Ivy League singles player to receive the recognition.
A native of Moscow, Russia, Bryzgalova finished the season with a 25-4 record and ranked No. 13 in the country in singles competition. In late February, she was ranked as high as No. 10 in the nation, the highest singles ranking in school history. Playing in the No. 1 spot, she was 7-4 against ranked opponents.
Bryzgalova had a successful fall season before the spring campaign was cut short by the coronavirus. 
In September at Penn's Hamlin/Hecht Tennis Centers, she won the Cissie Leary Memorial Invitational for the second year in a row, making her only the third player, and first Quaker, to win back-to-back singles titles at the competition. 
Competing in the Saint Francis Health System ITA All-American Championships in October in Tulsa, Oklahoma, she defeated three Top 25 players and advanced to the quarterfinals, the best run in school history. 
At the Oracle ITA Fall National Championships in November in Newport Beach, California, she was also a quarterfinalist.  
Last season, Bryzgalova was unanimously selected Ivy League Rookie of the Year and Ivy League Player of the Year.