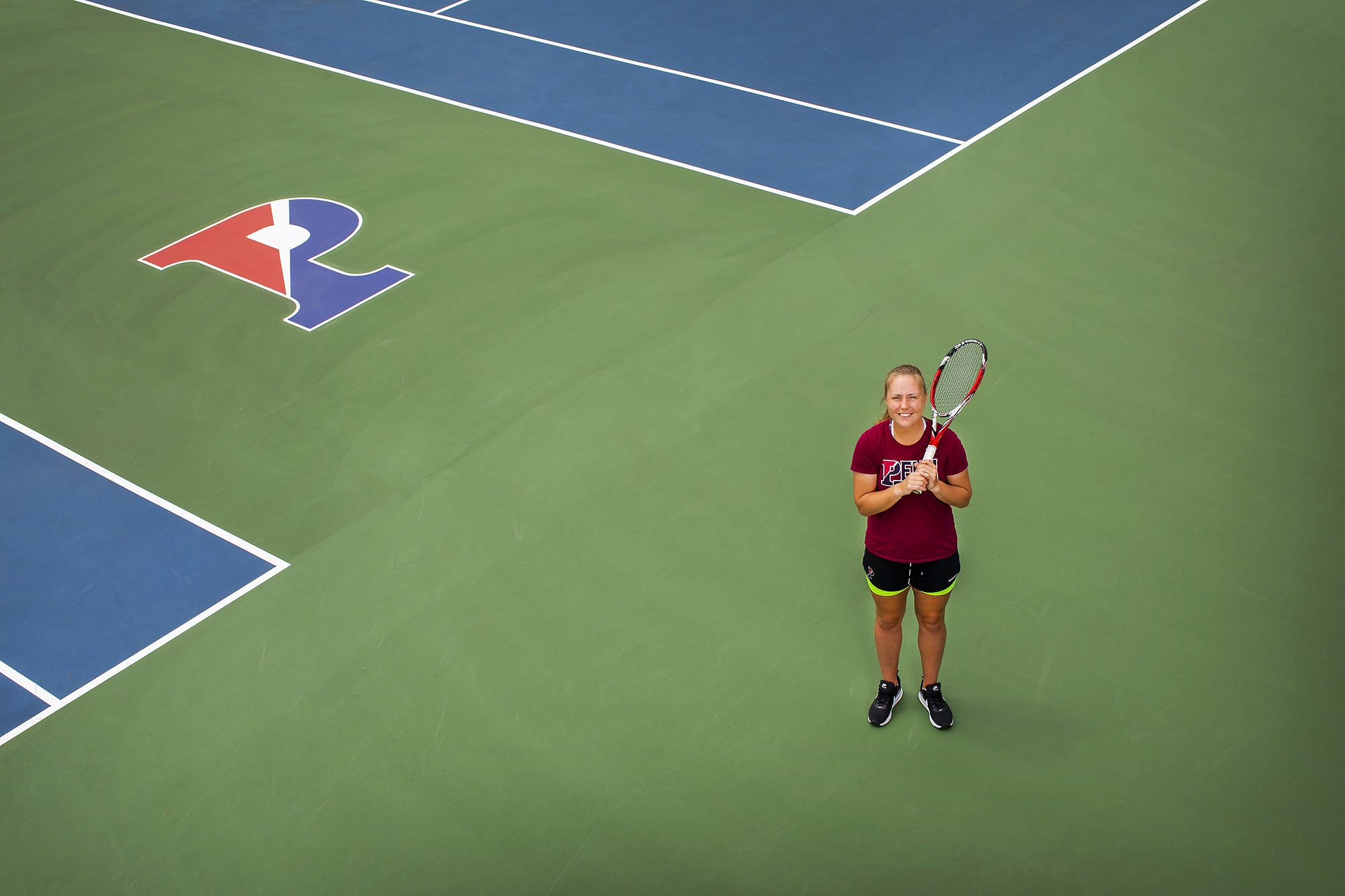 The Ivy League has presented its 2018-19 Women's Tennis Player of the Year award to Penn's Iuliia Bryzgalova—a freshman. A native of Moscow, Russia, Bryzgalova was chosen unanimously, and also selected Ivy League Rookie of the Year and First-Team All-Ivy. She is only the fifth player in conference history to earn Player of the Year and Rookie of the Year honors in the same season. Moreover, she was named Second-Team All-Ivy in doubles competition with teammate OJ Singh.
Bryzgalova, an undeclared major in the College of Arts & Sciences, has a 28-3 record this season, including a 15-1 mark in dual matches and an undefeated 5-0 record in conference play. All of her dual-match wins came in straight sets and she did not lose a single set in Ivy League play all year. 
Beginning May 20, she will represent Penn at the NCAA Singles Championship in Orlando, Florida.
Bryzgalova has been playing tennis since she was 8 years old. She says her father, a former soccer player and the only athlete in her family, convinced her to try it out. She met her first coach, started practicing, and came to enjoy the sport.
"Tennis is a beautiful and interesting game," she says. "You have to be really physically ready and also mentally ready. Your brain needs to work during the game so it's interesting."
Penn Today caught up with Bryzgalova at the Hamlin Tennis Center at Penn Park to chat about her tennis idols growing up, her training, her stellar season, and her plans for the summer.