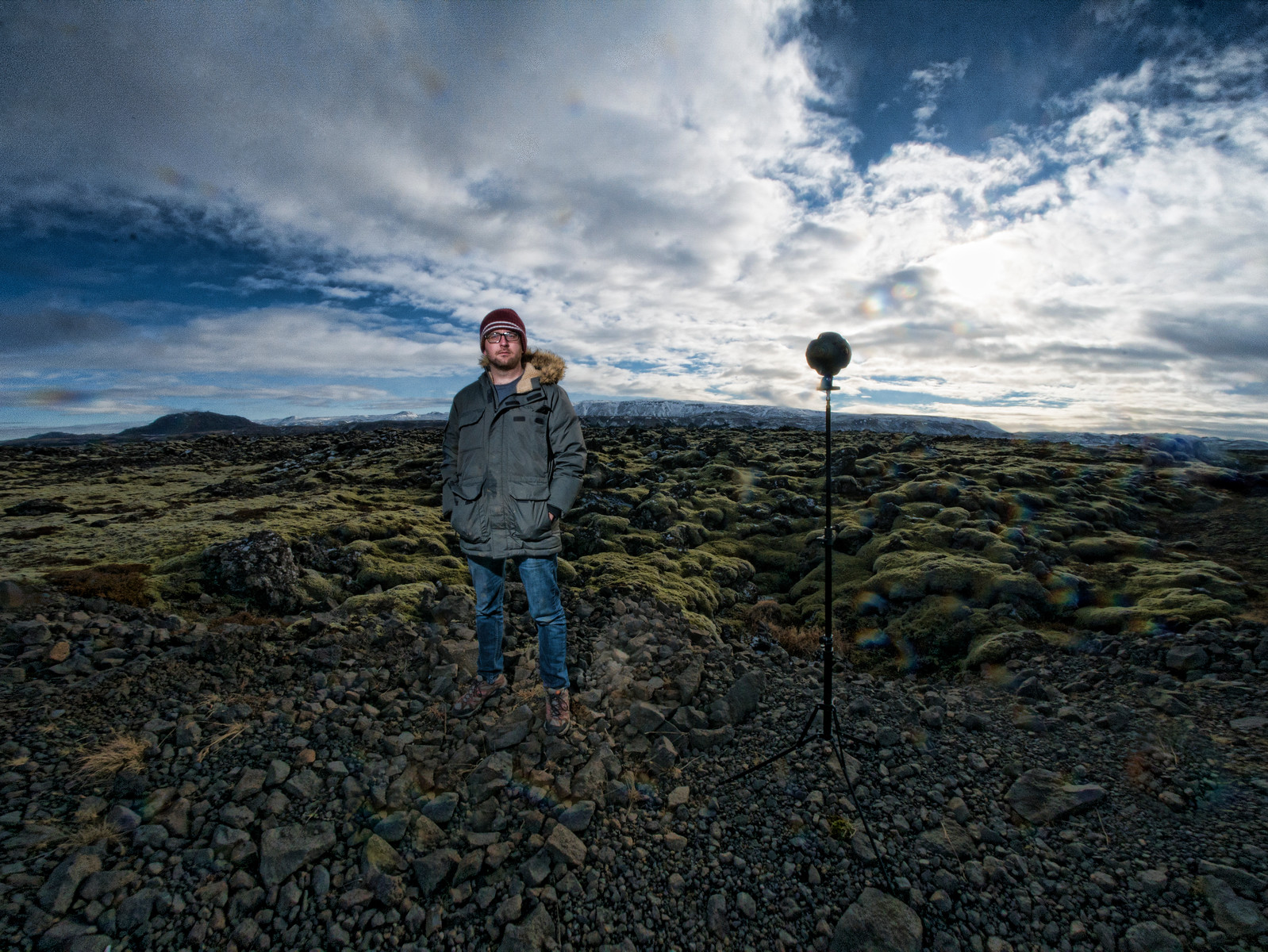 It's interesting, says Cathy DiBonaventura, the director of information technology services at the Stuart Weitzman School of Design, to reflect on her earliest days on Penn's campus. 
"Not everyone at the University had email," she recalls. "Residence halls didn't even have internet."
That was back in the early 1990s, just as the World Wide Web was coming to life. Fast-forward three decades, and technology has—in a relatively short period of time—become a backbone for higher education institutions, undoubtedly influencing and improving, each day, much of Penn's faculty, staff, and student lives, and their work.
With flourishing technology comes the obligation for the University, one that tops in education, innovation, and research, to support it—from a full staff doing desktop support to others hired to find ways to incorporate novel equipment into teaching. Throughout the years, Penn has leaned into this notion, and has boosted itself as a desirable place for technology experts to work.
"You are working with really, really smart people from a wide variety of fields and different perspectives, and you are able to bring your technology expertise into an area where it's valued, useful, a lot of times unknown, and you are very often helping to solve legitimate, critical problems to make the world a better place," says Kyle Cassidy, a technologist at the Annenberg School for Communication. "It's not just changing toner cartridges. Instead, our people are working on the things that get our academics in the newspapers."
Cassidy's job has surely evolved since he started working at Penn in 1999. He notes his recent trip to Iceland with Ph.D. student Zane Cooper, where they were creating content for a virtual reality documentary about the environmental impact of cryptocurrency mining.
"As computing has gotten more powerful and more complicated, people aren't using tech with the end goal of word processing or email," Cassidy explains. "They're scraping data from Twitter or trying to understand how ideas travel through complex online networks, so it's not end-user support so much as it is developing solutions to questions that haven't been asked before, working with brilliant people to make interesting and exciting things."
Endless options
The variety of jobs in technology that have developed throughout the years at Penn is astounding, says Tom Murphy, the University's Chief Information Officer. With about 950 tech staff across campus today, he says, "we offer just about everything imaginable."
Penn's Information Systems and Computing (ISC) department, which Murphy directs, and its 270-plus staff members, serves as the central information technology (IT) organization, providing a foundation of infrastructure and services that Penn's schools and centers use to boost their tools and capabilities. There are developers and designers for applications and websites; engineers who manage large software packages (Workday@Penn and the Next Generation Student Systems program being the most recent additions); and cloud and data architects, among many others.
Most schools and centers maintain their own team of technology-focused staff, based on unique needs. For instance, says Murphy, the Wharton School has a much more robust team of technologists than smaller schools, thanks to big IT-focused programs such as Wharton Interactive, the Penn Wharton Budget Model, and Wharton People Analytics.
"Where the School of Nursing needs simulation, another school might need more [audiovisual]," says Nicole Torsella Harris, manager of talent acquisition and executive recruitment in the Division of Human Resources. "The schools customize the services, and there are all levels of jobs there, including IT managers and directors, data analysts, programmers, developers, just every kind of technology job you could want."
Torsella Harris notes that a plus for Penn is the notion that a staff member in technology doesn't have to leave the institution to find a new opportunity, if interested. Also, the University's intersection with the University of Pennsylvania Health System has opened a wealth of opportunities in the tech job sector at Penn, she says.
"If you want to change gears, want to get more on the management or data or infrastructure side," Tosella Harris says, "you can do that without leaving campus."
That's precisely what DiBonaventura's path has looked like, as she began at the University 30 years ago as an administrative assistant, moved on to become a project manager, and now is an IT director. "I've created a whole career at Penn without ever leaving," she says.
'Appetite for innovation'
Rich Cardona's story isn't far off from DiBonaventura's. In 1992, he came to Penn as an undergraduate student, and, on a part-time basis, began helping to digitize audio for the Annenberg School. As technology ramped up in time for Cardona's graduation, so did job opportunities.
Now, Cardona is senior IT director at the Annenberg School, a role he's held since 2004. He works daily with leadership, he says, to pinpoint strategic ways of using technology to further the school's mission of education, community service, and research.
"Right now, a hot topic everyone is interested in is how to collect massive amounts of data to be able to find trends," Cardona says. "We will study things like what kind of messaging is effective in getting people to get their cancer screenings, or what makes an effective political campaign."
Recently, a group from both the Annenberg School and Penn Nursing have been developing a virtual reality (VR) recording that showcases how to properly use the opioid overdose reversal medication Narcan. Annenberg's role, says Cardona, has been to create the VR experience, construct materials Nursing would need to mass distribute the trainings, and to help analyze how effective it is.
At Penn, he says, there's more of a chance for folks in technology to get creative, at least compared to other workplaces. "There's a little bit of risk you are allowed to take in order to make improvements about how it is you are working," Cardona says, adding that tasks are often less "heads down" than at other places.
"By nature, because we are an academic institution, the appetite for innovation is huge," says Torsella Harris. "And that is translated to staff. We embrace new ideas, new ways of doing things. That's something that not every company does well. The Penn environment lends itself to people being able to run with ideas."
There is also encouragement for those in technology to improve their craft and explore new ones. In fact, the University recently rolled out the new Penn IT Academy, promoting individual career development for all Penn IT staff by offering a set of self-paced training programs across a variety of competencies.
Cassidy, who helped write some of the curriculum, says managers are being encouraged to treat IT Academy as work time.
"You're actually given time to do it, and your supervisor gets a memo reporting that you completed the class," he says.
A good balance
Hands down, says Marion Campbell, executive director of ISC's Strategy, Portfolio, and Planning, the best part of working as a technologist at the University is that you're always learning.
"That appeals to me," says Campbell, who's worked at ISC for more than 20 years. "The very nature of being at Penn, because it's a learning institution and the people are collegial, you are always going to learn."
Learning, adds Cardona, is "pretty much what your job is" if you're involved with technology at Penn. "The central mission of a university is to spread knowledge, and in a sense, if you work in technology, it's kind of an opportunity to constantly learn new things without having to pay tuition or get grades.
"It's great," he adds. "You are working with a lot of smart people who can teach you all sorts of things."
There are also key benefits that Penn boasts for all of its employees—a competitive rewards package that includes high-quality health care coverage, tuition assistance, and generous paid time off and retirement plans, to name a few. But best of all, says Murphy, what Penn offers tech employees more than anywhere else—even more than a tech giant—is work-life balance.
"Compared to corporate, yes, one could go to Comcast and make twice as much money tomorrow," Murphy says. "But, I can say with certainty, after working for seven for-profit companies, no public company honestly believes in work-life balance for their employees, or, whatever the balance is, it needs to be balanced toward their profitability."
Penn, he says, is the first place he's ever worked that turns the concept of work-life balance into reality.
"The people at the very top of this institution absolutely believe in it and encourage it and model it," Murphy says. "I think that's incredibly important and appealing to people, certainly those coming out of a corporate environment." It's because of this, he adds, that in the off-chance tech employees leave Penn, they will often end up returning.
"There's a reason people come back to Penn," he says. "It's a great place to work, it values your personal life, and it's a place where amazing things happen every day."
Photos by Kyle Cassidy.