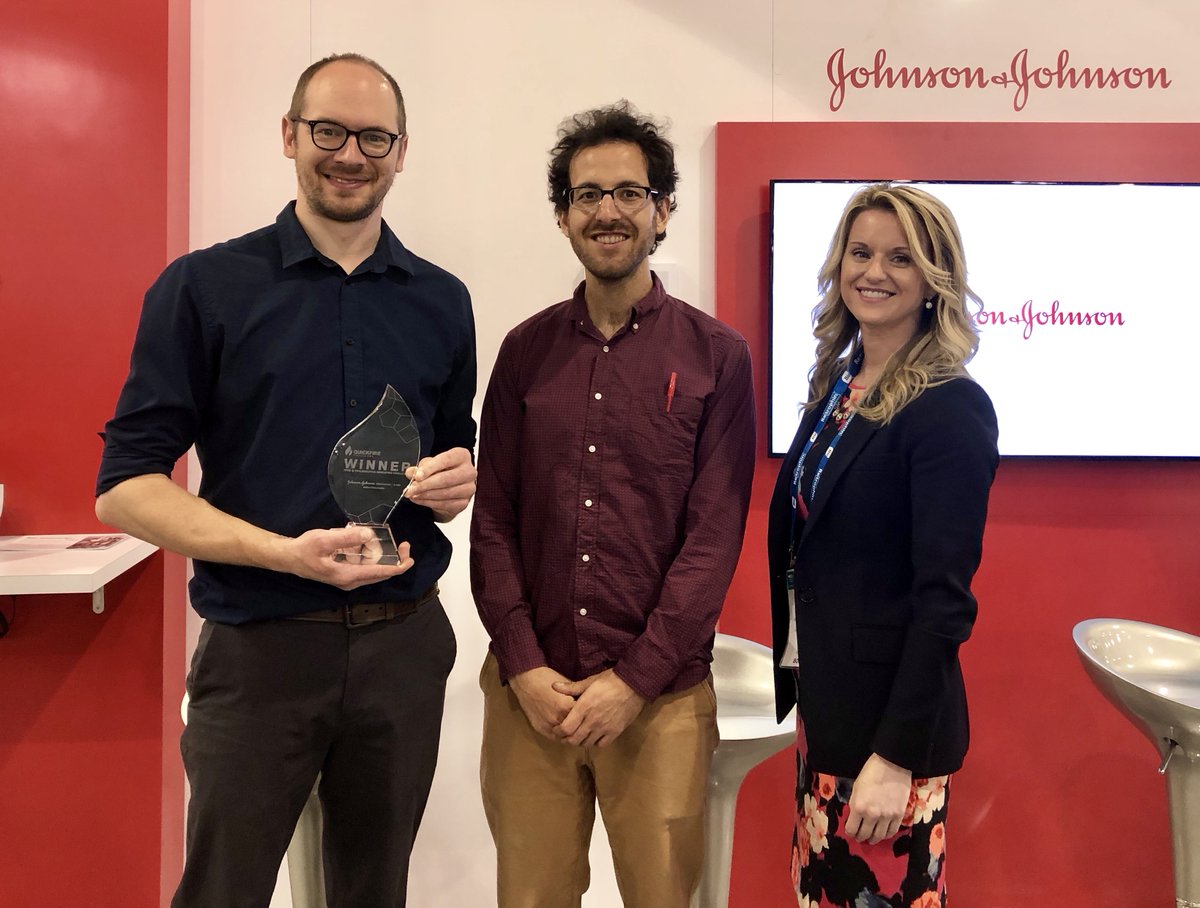 Chip Diagnostics is the awardee of the JPOD @ Philadelphia QuickFire Challenge sponsored by Johnson & Johnson Innovation—JLABS. The Challenge was designed to accelerate healthcare innovation and commercialization within the greater Philadelphia area.
Chip Diagnostics is a Philadelphia-based device company founded in 2016 based on research from the lab of David Issadore in the School of Engineering and Applied Science. The startup combines microelectronics, microfluidics, and nanomaterials with the aim to better diagnose cancer. The company is developing technologies and digital assays for minimally-invasive early cancer detection and screening that can be done using mobile devices. 
There has been a long interest in diagnosing cancer using blood tests by looking for proteins, cells, or DNA molecules shed by tumors, but these tests have not worked well for many cancers since the molecules shed tend to be either nonspecific or very rare. 
Issadore's group aims to target different particles called exosomes: Tiny particles shed by cells that contain similar proteins and RNA as the parent cancer cell. The problem, explains Issadore, is that because of the small size of the exosomes, conventional methods such as microscopy and flow cytometry wouldn't work. "As an engineering lab, we saw an opportunity to build devices on a nanoscale that could specifically sort the cancer exosomes versus the background exosomes of other cells," he explains. 
After Issadore was approached by IP Group in the early stages of their research, Chip Diagnostics has since made huge strides as a company. Now, as the awardee of the JPOD @ Philadelphia QuickFire Challenge, Chip Diagnostics will receive $30,000 in grant funding to further develop the first-in-class, ultra-high-definition exosomal-based cancer diagnostic. The award also includes one year of residency at Pennovation Works as well as access to educational programs and mentoring provided by Johnson & Johnson Family of Companies global network of experts. 
Michael Poisel, director of PCI Ventures and a board member of Chip Diagnostics, is excited to see how the company has progressed so far, and how Philadelphia has become a thriving ecosystem for the biotech industry. "We're seeing a golden age for Philadelphia. The amount of innovation and opportunity being created here, and the incredible ability to attract talent—it's great to be a part of that trend," says Poisel. 
The JPOD @ Philadelphia, located within the Pennovation Center, is a full-service business and technology incubator for identifying and accelerating the development of early-stage healthcare solutions from the Philadelphia region's life science ecosystem. The JPOD is part of the JLABS global network of open innovation environments, which have incubated more than 420 companies that are advancing biotech, pharmaceutical, medical device, consumer and health tech programs around the world.
"Having a partnership with Johnson & Johnson Innovation, with their global reach and unparalleled understanding of unmet needs in healthcare, has provided incredible opportunities for both Penn startup companies and startups from the broader Philadelphia Region," says Penn's Vice Provost for Research Dawn Bonnell. "The Quickfire Challenge being awarded to the Penn-founded startup based on Dr. David Issadore's research is a symbol of both the quality and potential of Penn's research and the benefit of corporate partnerships in driving technology from the laboratory to patients."
Issadore says that being able to tap into the expertise of Johnson & Johnson Innovation will be crucial for the next stage of the company as a whole. "You can have clever tech, but to go to an actual product to use on real patients requires knowledge on the regulatory challenges, patents, product development, and manufacturing. It's an enormous amount of work to actually get there, and Johnson & Johnson Innovation has that expertise."
Poisel has been working closely with Johnson & Johnson Innovation since the JPOD launch and is amazed at how quickly it is becoming a successful and integrated part of the Pennovation Center. "Getting support for young companies has been fantastic," he says. "There are many different programs, and the one-on-one time they've spent with companies is a great resource for our fledgling businesses."