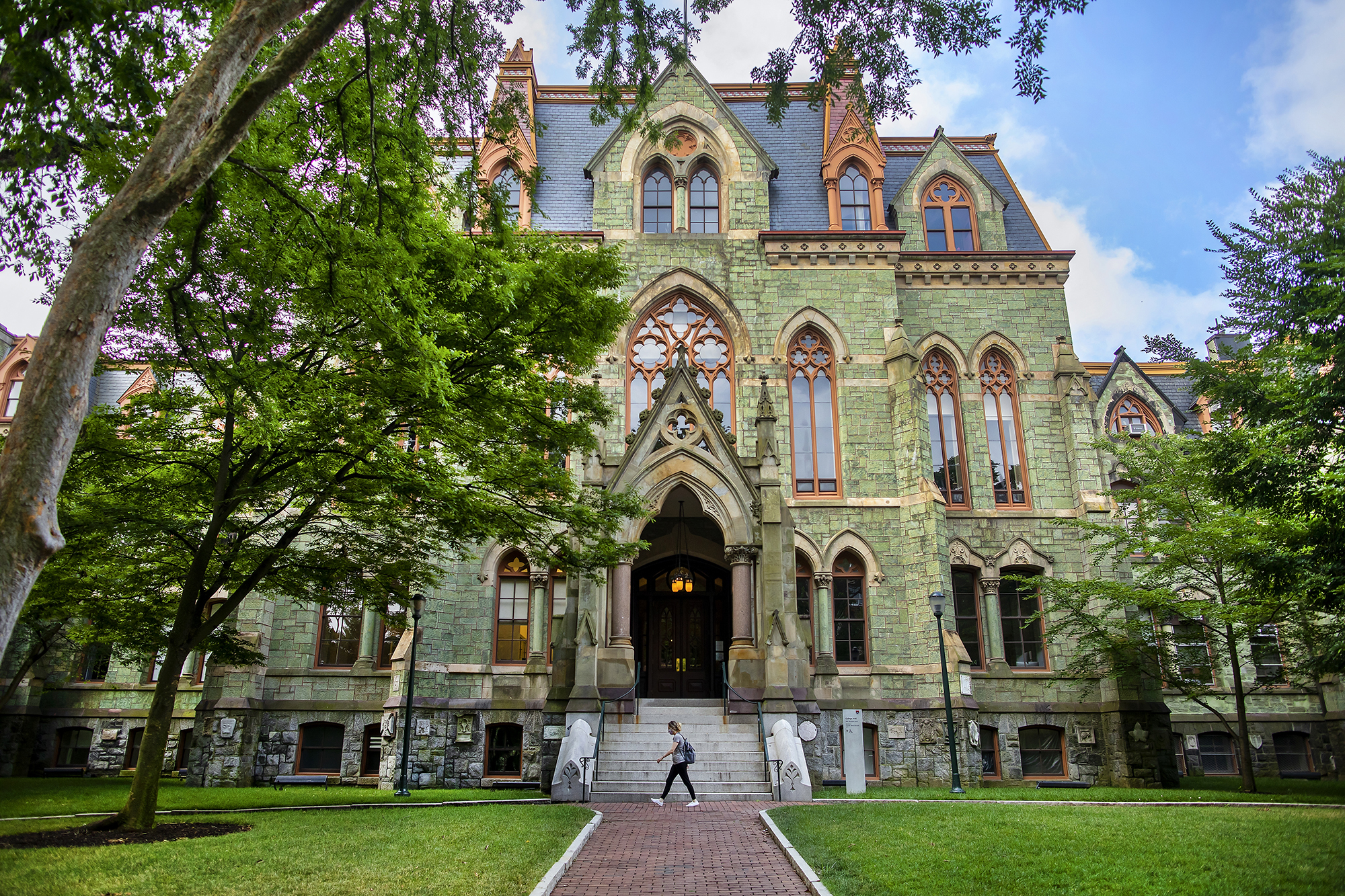 More than 3,200 total applicants have been offered spots in the Class of 2025 through the Early Decision and Regular Decision process. The class will be Penn's 269th.
The admitted cohort was selected from a pool of 56,333 applicants. Penn enrolls a first-year class of 2,400 students across the College of Arts and Sciences, the School of Engineering and Applied Science, the Wharton School, and the School of Nursing.
Fifty states, the District of Columbia, Guam, Puerto Rico, and the U.S. Virgin Islands are represented in the class with the highest concentration of admitted students from Pennsylvania, New York, California, New Jersey, Texas, and Florida. Of those admitted, 155 students reside in the city of Philadelphia.
Eleven percent of the class are international students based on their citizenship, hailing from 95 countries from Afghanistan to Zimbabwe.
Fifty-four percent of the admitted students are female, 56% are U.S. citizens/permanent residents self-identifying as a person of color, and 15% are first-generation college students. Thirteen percent had a parent or grandparent attend Penn in prior generations. At least 18% are estimated to qualify for a Federal Pell Grant.
Admitted students have pursued a most demanding secondary school curriculum within a broad range of educational settings. Nearly 2,000 high schools are represented.
Penn adopted a test-optional policy with regard to standardized tests for the 2020-21 application cycle. Twenty-six percent of the Regular Decision admitted students did not include testing as part of their application. For the admitted students including testing in their application, the middle 50% testing ranges are 1500-1560 on the SAT and 34-36 on the ACT.
John T. McLaughlin, Class of 2005 alum and interim dean of admissions, says, "This Class of 2025 applied to college under incredibly challenging and unusual circumstances. Yet, my colleagues and I found abundant evidence of their pursuit of the highest levels of intellectual achievement, as well as perseverance and empathy, throughout their applications. In a year in which we've all had to adapt to new and changing realities, this class found a way to achieve their own academic excellence and to show care for others and their communities. As we all look to the future, we are inspired by their optimism, ingenuity, and creativity."