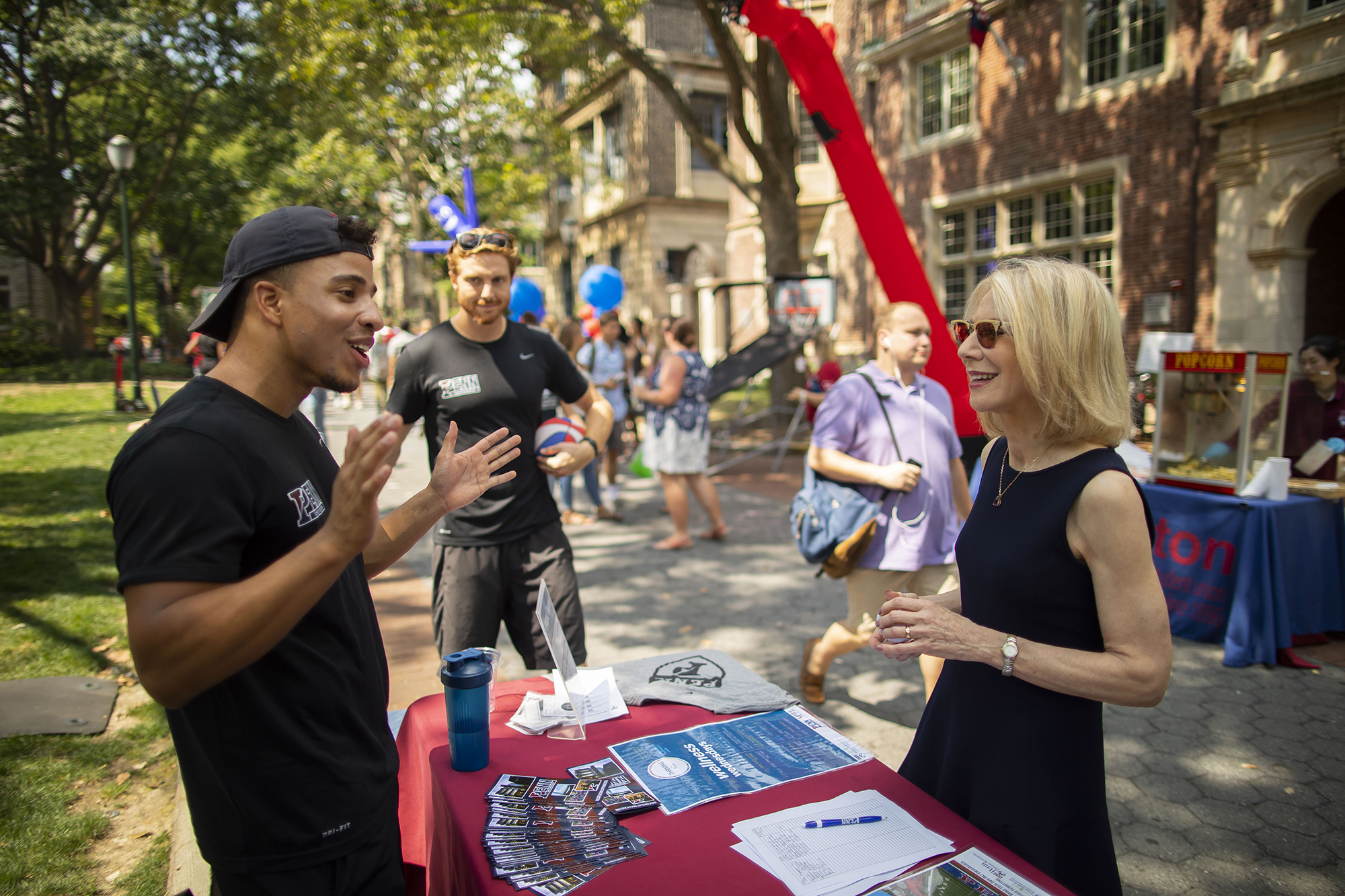 The first day of classes at the University of Pennsylvania offered something different for students this year.
During Penn's inaugural Day of Play, Locust Walk became a carnival of sorts, featuring activities such as pop-up trivia, oversized Jenga, chess, and checkers, miniature basketball hoop shots, photo ops, and crafts for three hours. 
In addition to the activities, there was popcorn, snow cones, and other snacks, but organizers say it was designed for something bigger.
"The event is meant to just have a fun, playful vibe to encourage students to take a break on what might be a stressful day for many of our first-year students," says Katie Hanlon Bonner, executive director of the Office of Student Affairs at Penn. "This will also help set the stage for future "Thriving at Penn" events, where the focus is on fun through community engagement."
Activities also focused on wellness with a personal-training station that offered physical challenges, supervised by Campus Recreation, chair massages, and meditation, as well as giveaways with prizes like Penn football tickets, group exercise passes, T-shirts, buttons, and more. Penn President Amy Gutmann stopped by to talk about the importance of the Wellness at Penn Initiative and greet students during the Day of Play.
A collaboration between the Vice Provost for University Life, Penn's Division of Recreation and Intercollegiate Athletics, the Penn Traditions Program within Alumni Relations, Campus Rec, Campus Health, and the Perelman Quadrangle, most Day of Play activities centered around the LOVE sculpture across from Sweeten Alumni House on College Green.