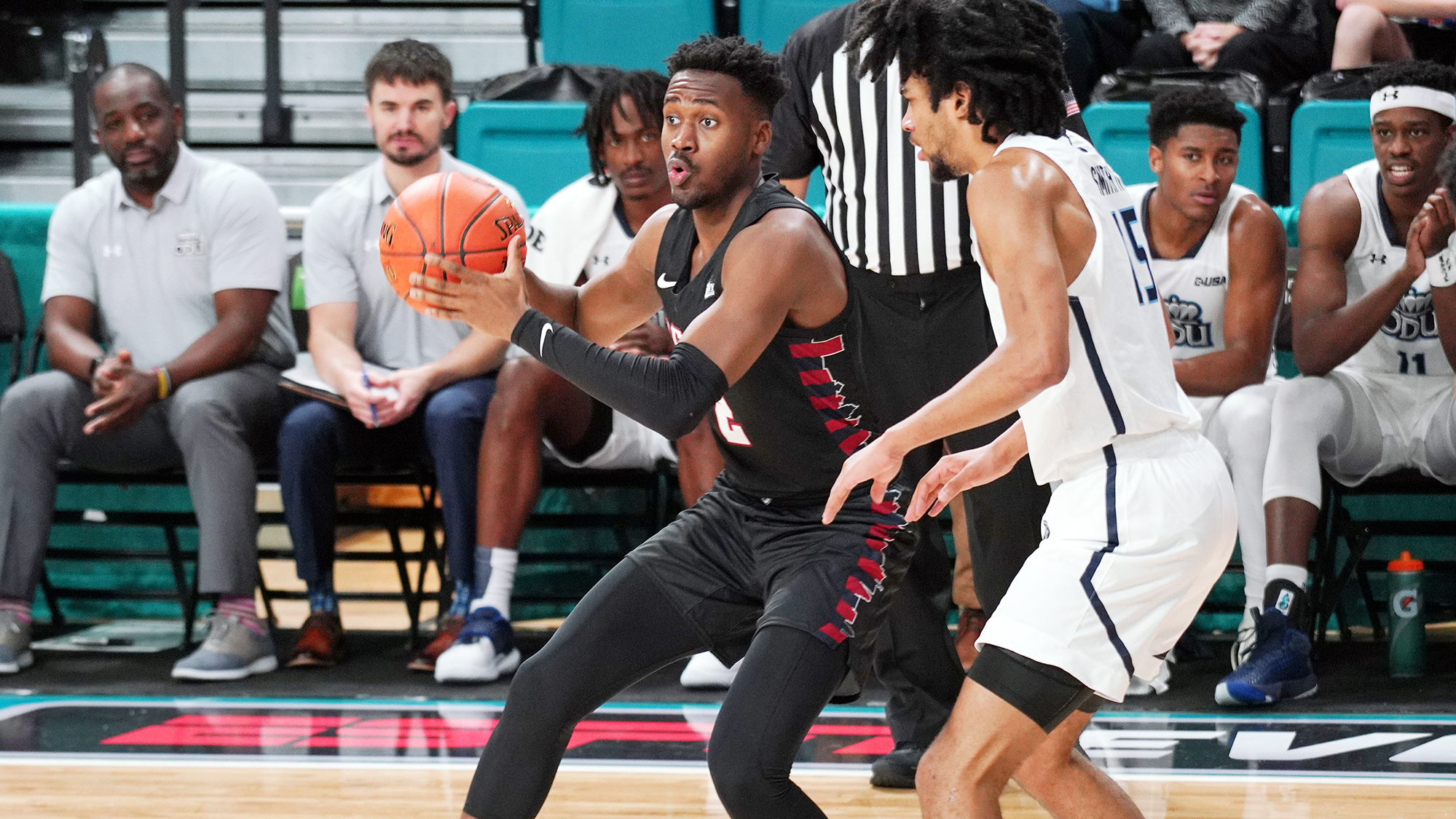 Playing in South Carolina on Sunday in the Myrtle Beach Invitational, the men's basketball team topped Old Dominion 71-63.
Sophomore guard Jordan Dingle and junior guard Jonah Charles each scored 16 points.
The Quakers led from wire to wire, but the Monarchs kept it competitive. After 10 minutes of play, the Red & Blue were up 14-12. With 7:08 on the clock, Penn held a 24-14 advantage, but Old Dominion trimmed the lead to 31-25 at halftime.
Dingle opened the second half with a three-pointer to give the Quakers a nine-point lead. Old Dominion got within six twice, before a three-pointer by Charles put the Red & Blue ahead 41-31 at the 16:56 mark.
Penn's advantage reached as high as 16, 64-48, with 6:09 left in the game. The Monarchs went on a lightning quick 8-0 run—two three pointers and a layup—to cut the lead to 64-56 at the 4:57 mark. Another timely three-pointer by Charles ended the run and extended the Red & Blue's lead to 11.
Old Dominion got as close as 67-61 with 2:16 on the clock. The Quakers grabbed key offensive and defensive rebounds down the stretch and made their foul shots to hang on for the win.
All five of Charles' buckets came on three pointers. He finished 5-7 from behind the arc, 1-2 from the foul line, and added seven rebounds, one assist, and three steals. Dingle was 6-14 from the field, including 2-8 from the three-point line. He also had four rebounds and five assists.
Freshman forward Nick Spinoso, making his first collegiate start, scored in double figures as well. He had 10 points, seven rebounds, one assist, one block, and one steal.
The Quakers shot 49 percent from the field (25-51) and 44 percent from behind the arc (11-25).
On Tuesday at 2 p.m. in Towson, Maryland, the men's basketball team (3-4) takes on Towson (2-2).