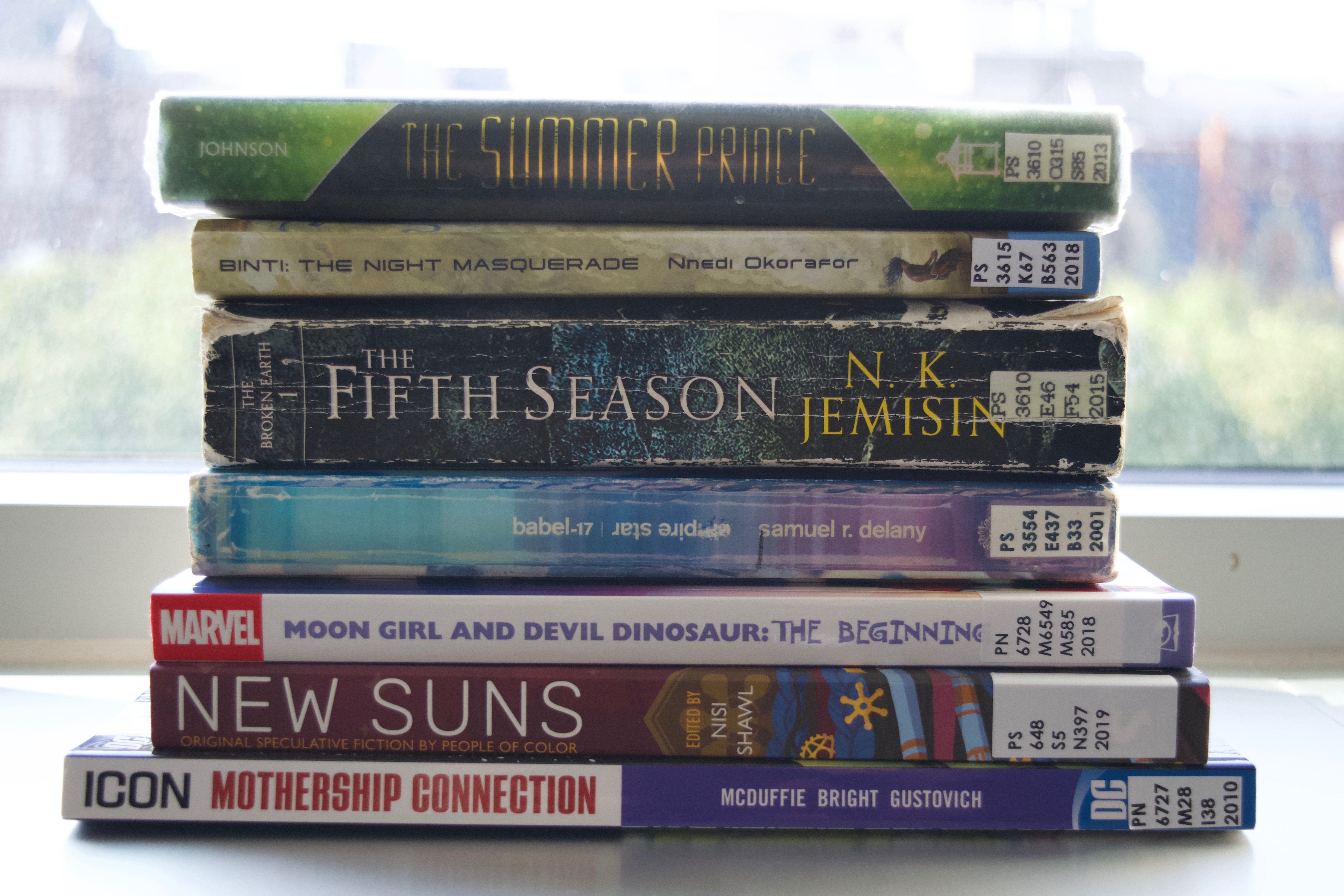 The Penn Libraries has launched a new initiative, Diversity in the Stacks, to build on collections that represent and reflect the University's diverse population, and to highlight those works in a series of blog posts. 
First-generation, minority, and international students often report that they find research libraries intimidating, Brigitte Weinsteiger, associate university librarian for collections says, and the enhanced collections are an effort to try to change that impression at Penn.
"Our libraries welcome people from all racial, ethnic, socioeconomic, religious, and gender backgrounds," says Weinsteiger. "We want those identities to be represented in our collections." 
The first featured collection on the blog is Afrofuturism. More than two dozen collections have been identified for future features. 
"We aim to provide Penn readers with materials that address the incredible range of their lived experiences, to be Penn's public library, so that a student encountering the collections can say, 'There I am! That is me in the library book stacks.'"
As part of the new initiative, the Libraries is acquiring the winners of 67 literary prizes, including awards for literature that is identified as African American, Arab American, Asian American, Latinx American, Native American, Middle Eastern, and LGBTQ.
"We're cultivating Penn's students to be the world's future citizens. Part of that education is helping them to understand and empathize with viewpoints and experiences from people of all walks of life," says Weinsteiger. "Multiple studies attest that reading fiction builds empathy, and we want to be the source for outstanding fiction that reflects as much diversity as it can."
Weinsteiger and her team are choosing recent literature in the original language and in English translation, cataloging metadata that display non-Roman alphabets for the holdings in languages such as Amharic, and legacy collections in Cyrillic and other alphabets, as well as subscribing to a range of news media in languages other than English. 
"Research libraries are always bridging two missions: One is that we are responsible for preserving the record of human knowledge, this lofty ideal for the world, but we also have an equally important mission to serve the research and teaching mission of our students and faculty," Weinsteiger says. 
The post on Afrofuturism is the first in what is expected to be a series of about 24 monthly blog features that describe segments of the collection, including Indo Caribbean identity; East Asia comics; Nautanki chapbooks; sexual minorities; World, folk, and ethnic music; Japanese queer and gender studies; Dalit literature; Hindi and Bollywood film; LGBT film; and Latin American ethnohistory.