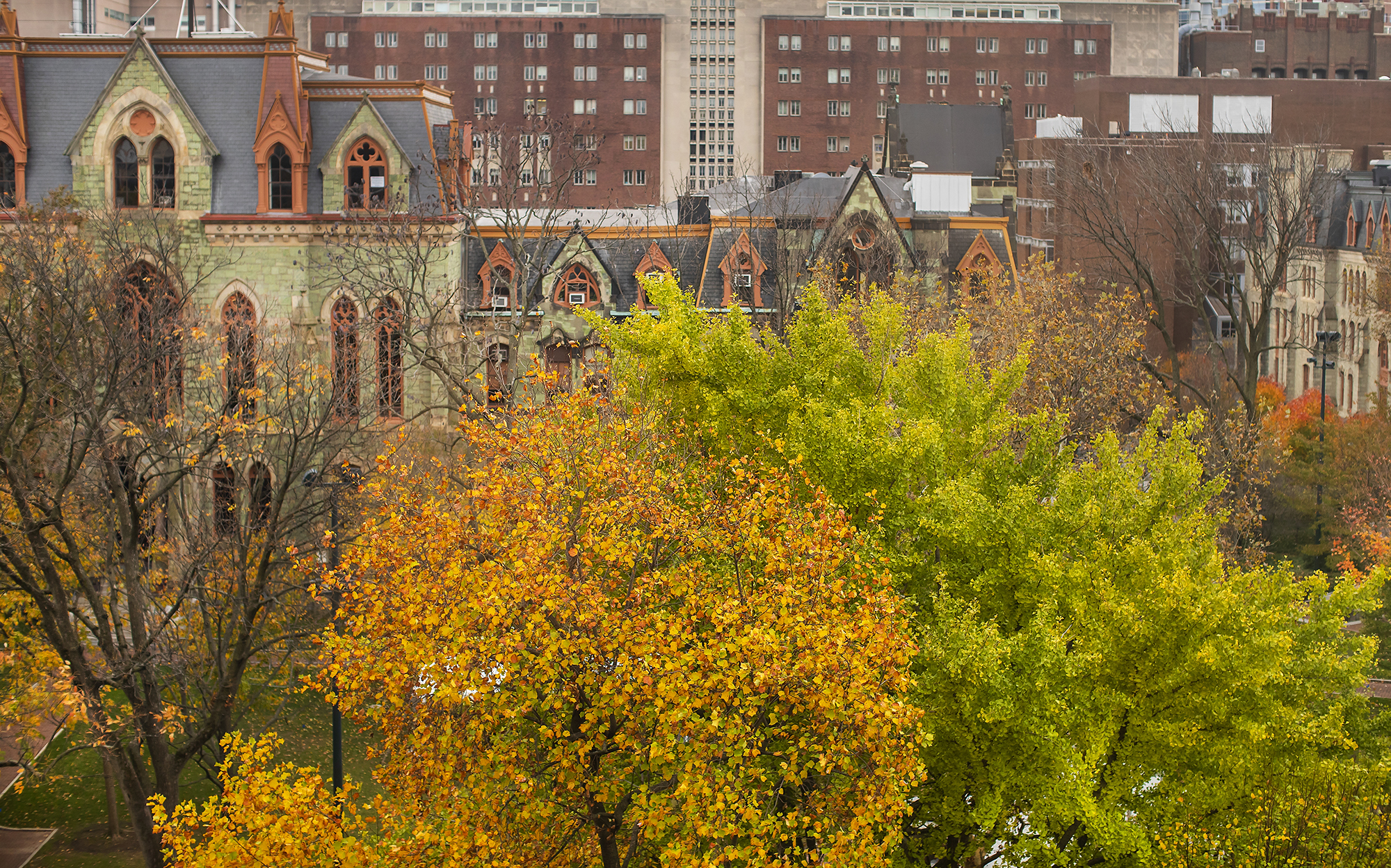 This upcoming weekend, the Office of Student Affairs and Penn Parents will host a virtual Family Weekend, chock-full of engaging programming. The live kickoff event on Friday, Oct. 29, at 3 p.m. features President Amy Gutmann who will provide a campus update and answer questions submitted by current parents.  
"Family Weekend gives us the opportunity to celebrate together the excitement that accompanies the world class educational experience that is Penn," says Gutmann. "We cheerfully welcome our Penn alumni turned proud Penn parents, and all the families who might be new to the University, to join in on the fun and get a glimpse into your student's Penn experience."
Most of the curated events featured for the weekend will be recorded on BlueJeans or Zoom, and will be widely available for viewing by Monday, if need be. Offerings include in-depth conversations with faculty members and leadership from the undergraduate schools who will discuss their research and other pertinent topics, as well as a bird's-eye view into various resource centers on campus, such as Weingarten, Career Services, and Penn Abroad. 
"Families often find comfort in knowing the different resources that exist," explains Rachel Shearon, senior director of Penn Parents. "So if and when their student needs services, they feel like they can help them find and navigate them." 
There are also two planned student performances from dance group Onda Latina and comedy troupe Bloomers—something Shearon says she is particularly looking forward to. "Penn has a student body that is very much engaged in the performing arts space, and this is an opportunity for parents to access these types of groups, regardless of where they are in the world."
Like last year, Family Weekend was moved online because of the pandemic. Taking a cue from what worked and what didn't work before, Shearon says this year has a few additional perks that will surely be appreciated. She hopes parents will take the time to pick at least a couple programs that are of interest to them or their students, experiencing a piece of what Penn has to offer.
For Penn families who might be in the area this weekend, two in-person sporting events will be taking place, including the football game against Brown at Franklin Field on Saturday and the field hockey game against Temple at Ellen Vagelos Field on Sunday. Check Penn Athletics' website for its fall sport spectator guidelines. 
Penn swag on your wish list? For Family Weekend, the Penn Bookstore will be running a 20% off special on logoed items—in-store or online—from Oct. 24 through Oct. 31. Just use FAMILY20 at checkout. 
For more information on Family Weekend, visit osa.vpul.upenn.edu.