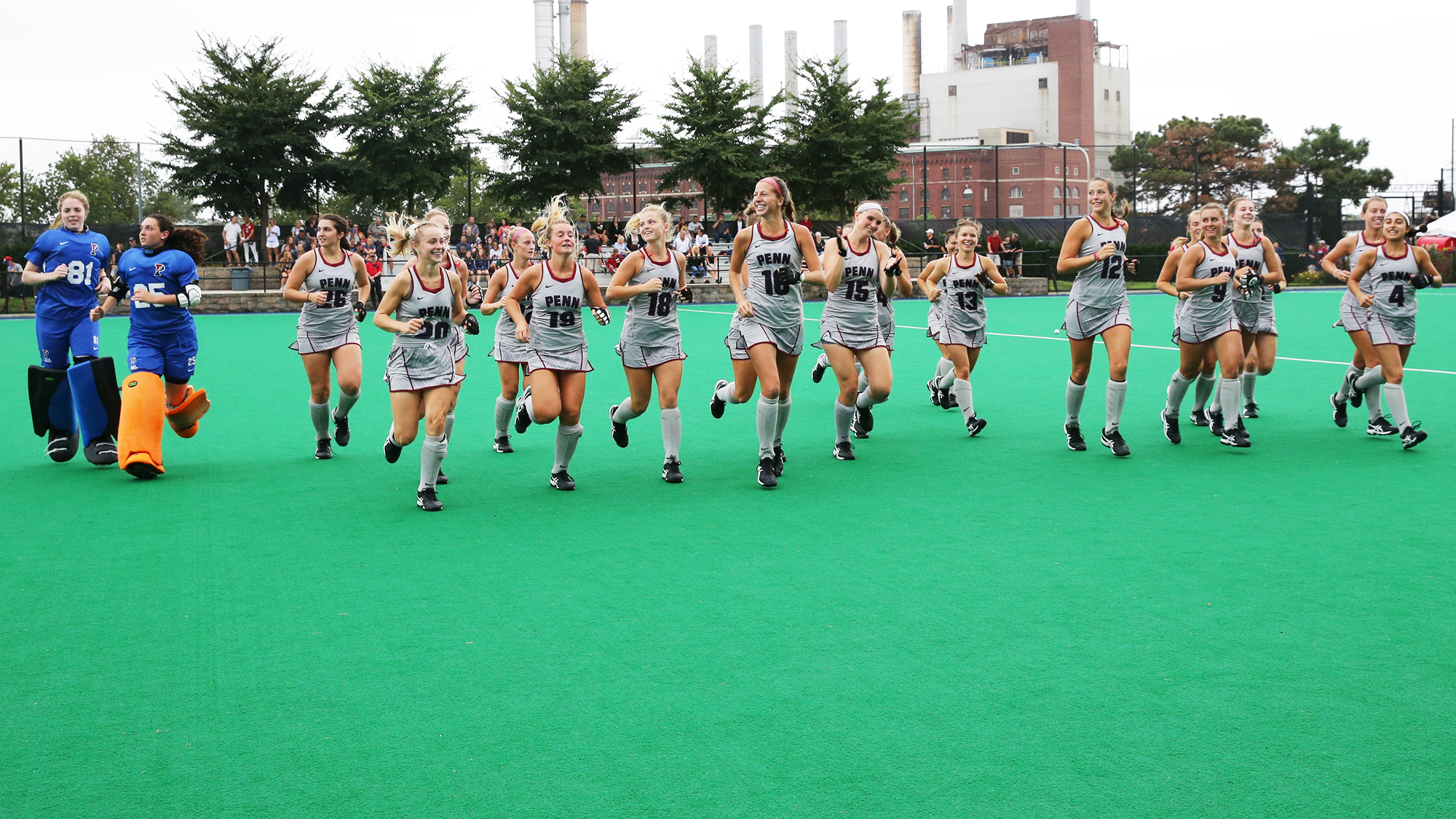 On Saturday in Connecticut, the Penn field hockey team shut out the Yale Bulldogs 2-0. The win moved the Quakers north of .500; they are 8-7 overall and 4-1 in the conference.
Junior forward Alexa Schneck scored her eighth goal of the season in the 48th minute, on an assist by sophomore back Reese Vogel, to give the Quakers a 1-0 lead.
In the 54th minute, Schneck connected with sophomore forward Erin Quinn for her second goal of the season.
Junior goalkeeper Ava Rosati had 5 saves. Her four shutouts this season have come against three Ivy League opponents.
Schneck is fifth in the conference in points (21) and goals (8), and 10th in assists (5). She is also second in the conference with four game-winning goals.
The Red & Blue will host senior day on Saturday, Oct. 27, against Brown at noon at Ellen Vagelos Field. The final home game of the season will celebrate the careers of midfielder Paige Meily, midfielder Kelsey Mendell, forward Rachel Mirkin, forward Sofia Palacios, and back Karen Seid.