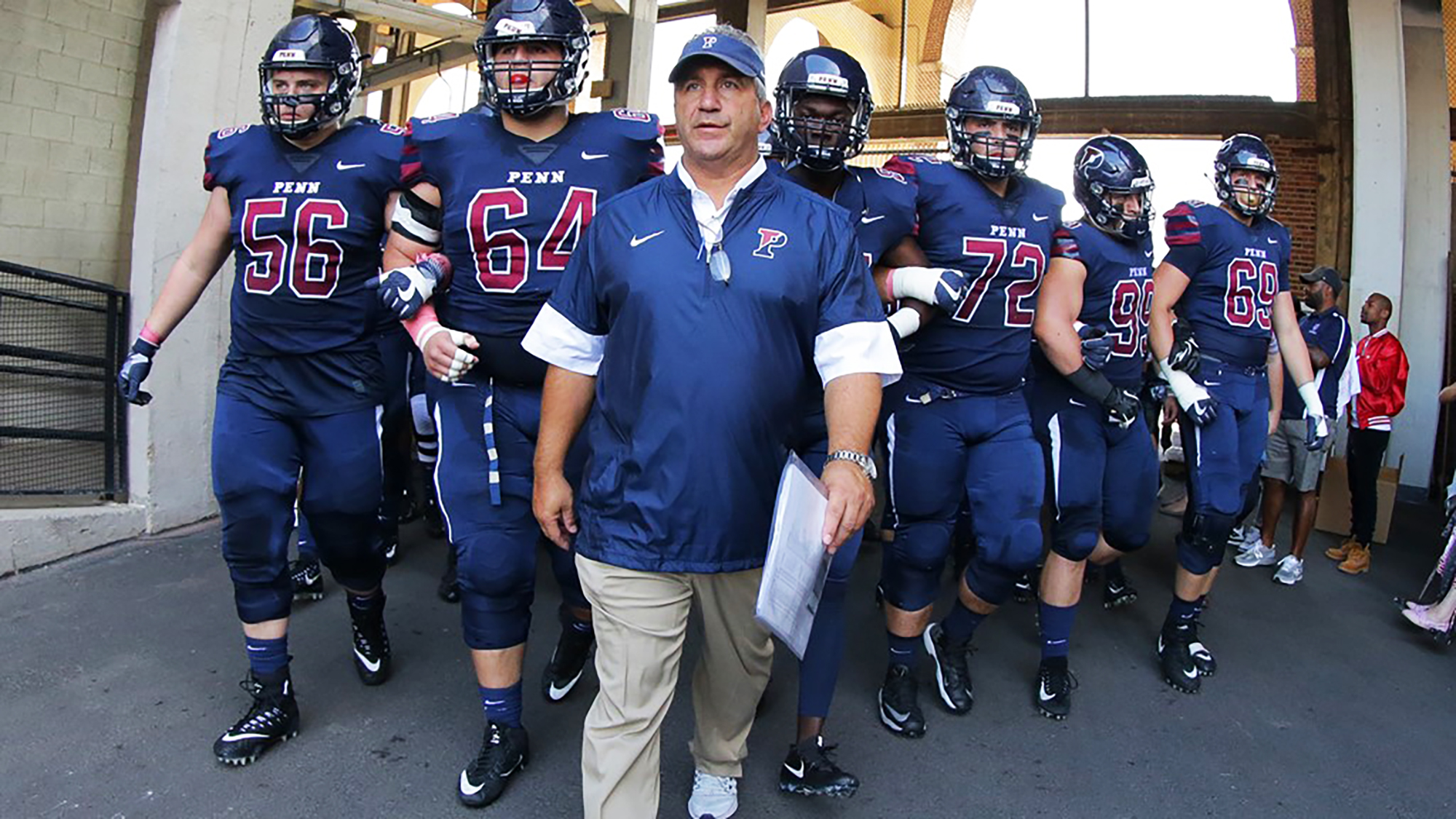 Ray Priore, the George A. Munger Head Coach of Football, announced on Monday the 27 newest members of the Penn football team.
"This is an exciting day for these young men, their families, and Penn football," Priore said. "We've scoured the country to find the right people to join our program, and this group has everything we require of a Penn football player. They're committed to the fight, bring loads of grit to the table, and they have the toughness required to play and study at a championship level. I am thankful to our coaches who put the time in to bring in such an accomplished group and we are all looking forward to August and the start of camp."
 
The 27 young men hail from 12 different states: Alabama, California, Colorado, Connecticut, Florida, Georgia, Iowa, New Jersey, Ohio, Oregon, Pennsylvania, West Virginia. Pennsylvania has the most newcomers with six, followed by Florida (4), California (3) and New Jersey (3).
 
Penn will add 13 players on the offensive side of the ball, led by five offensive linemen and three wide receivers. On defense, the Quakers will add five each at linebacker and defensive back as part of a 12-player group. A pair of newcomers are joining the special teams group—a punter and a placekicker.
 
This group joins seven returning All-Ivy selections for the 2018 season. Penn opens its 142nd season of collegiate football on Sept. 15 against Bucknell at Franklin Field.
For a list of the 27 new Quakers, visit the Penn Athletics website.