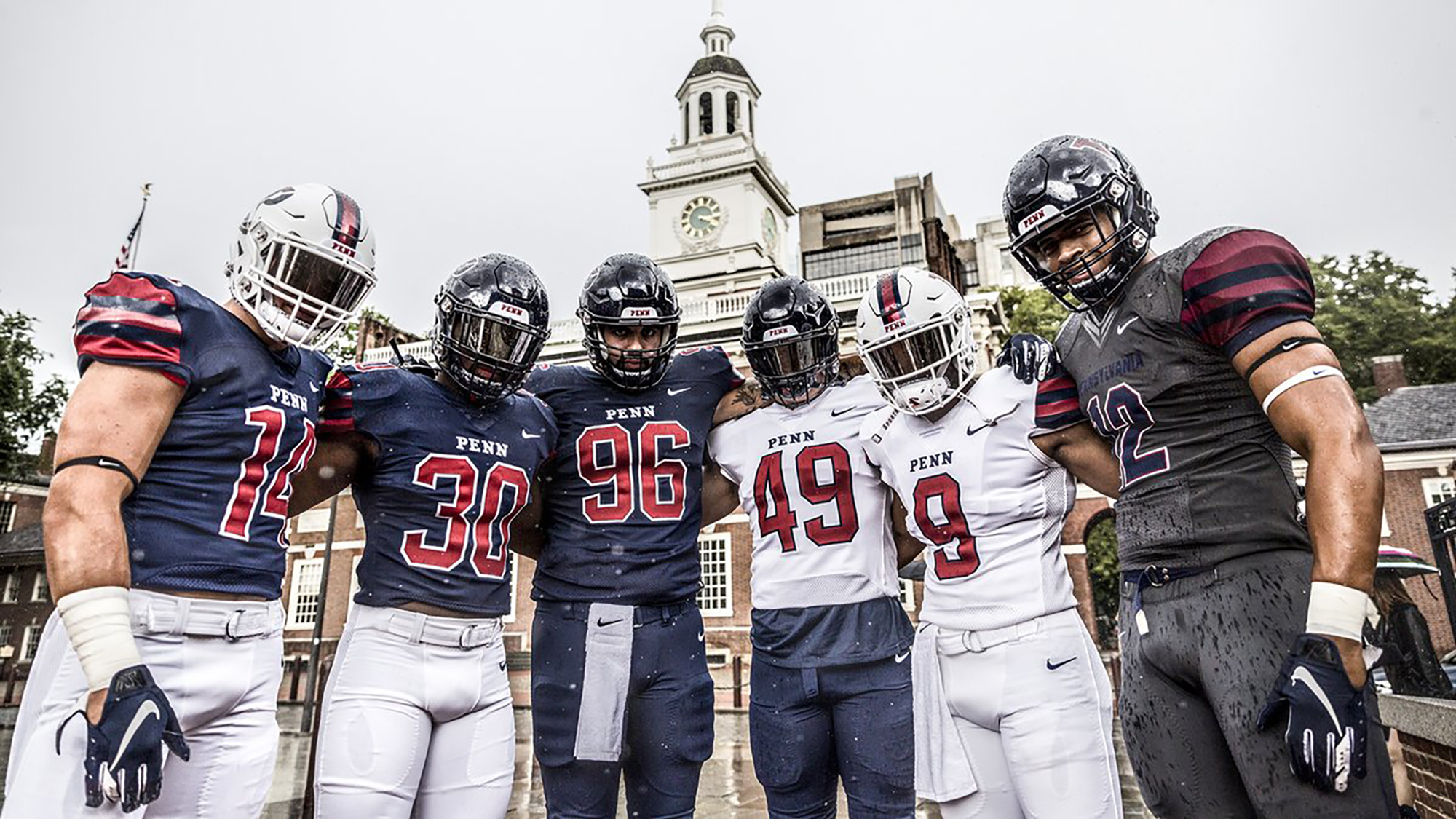 Across 142 years, the Penn football team has played 91 different opponents in 98 different locations across the United States. Next March, Quaker football goes global.
The Red & Blue will hold the first week of 2019 spring practices in China from March 2-9, culminating in the 2019 Penn-China Global Ambassadors Bowl in Shanghai on March 8 against the American Football League of China All-Stars.
"Our strong engagement with China is at the core of the University's global initiatives," says Penn Provost Wendell Pritchett. "We are proud that our outstanding Penn athletes will be joining the many students, faculty, and staff members who take part in our rich variety of programs. In particular, our Penn Wharton China Center, in the heart of Beijing's central business district, has become a vibrant home for research, learning, and on-the-ground support for all members of the Penn community in China."
Organized by Global Football, the opportunity to explore the Far East and grow the sport of football is a perfect call for the Quakers.
"This trip is a perfect example of how Penn Athletics is aiming big by providing an unrivaled experience for our student-athletes," says M. Grace Calhoun, director of Athletics and Recreation. "Enhancing our brand through international partnerships is part of Penn Athletics' strategic plan, and doing so in China, where the University has a strong relationship dating back to the early 19th century, is one way that we can support Penn's global objectives. The student-athlete experience is at the core of our strategic priorities, and we are confident that this visit to China will broaden the cultural awareness of our students and create impactful, life-long memories. We look forward to spending spring break in Beijing and Shanghai."
Ray Priore, the George A. Munger Head Coach of Football, says he is looking forward to the opportunity to provide a life-changing opportunity to his student-athletes.
"We are excited to partner with Global Football, the Shanghai Rugby Football Association, Anthony Travel, Preston Consulting, Penn in China, and Penn Athletics to offer this once-in-a-lifetime opportunity to our student-athletes," he says. "Our program is the most historic in college football, with more games played than any other team, 18 Ivy League championships and seven national championships. This March, we'll have the chance to add another first to the storied tradition of Penn football. Our student-athletes and coaches relish the opportunity to share this bonding experience while simultaneously getting ourselves better as a football team and helping grow the sport we love on a global level."
The Quakers will fly from Newark to Beijing on March 2, before traveling to Shanghai on March 6, and return to the States on March 9. While in China, the Quakers will hold their first spring practices of the 2019 season, as well as clinics for youths and young adults, and sightsee before the Penn-China Global Ambassadors Bowl.