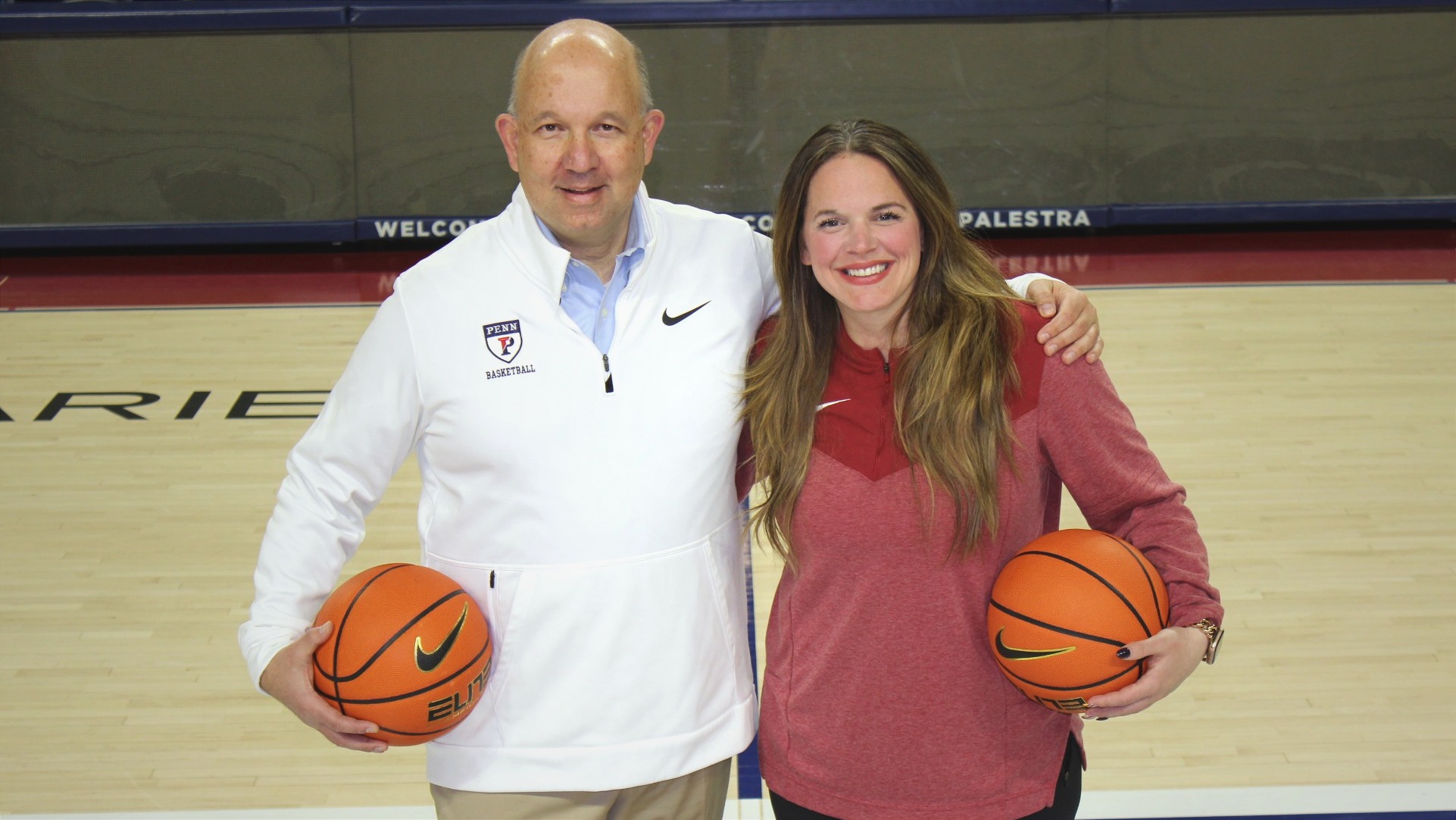 The Division of Recreation and Intercollegiate Athletics has announced the creation of the John Di Paolo, C'92, G'92, W'92 Women's Basketball Assistant Coach Endowment Fund. The purpose of the fund is to provide ongoing financial support to the women's basketball program and will name one of the assistant coach positions. The fund was made possible by a gift from Penn Basketball Board member John Di Paolo.
 
This gift marks the first assistant coach endowment to be made since the public launch of Power the Next 100.
 
"I can't thank John enough for his dedication to Penn Women's Basketball," said Alanna Shanahan, the T. Gibbs Kane, Jr. W'69 Director of Athletics and Recreation. "Growing our women's athletics endowment is a top priority of Power the Next 100. As a longtime supporter of Penn Basketball, John heeded the call of investing in our women's program. His involvement as a member of the board and as a mentor has greatly benefited our student-athletes, and I am so grateful of John's association with Penn Women's Basketball."

Di Paolo, who resides in Philadelphia, has been a loyal member of the Penn Basketball Board since 2011. As an undergraduate, he was a writer for the sports section of the Daily Pennsylvanian. Being involved with Penn Athletics as a student sparked his lifelong passion for Penn Basketball. In his time after Penn, Di Paolo has worked in varying roles at Prudential, currently as Principal, PGIM Fixed Income. He has continued to stay connected within the Philadelphia area, as a volunteer for both Penn Basketball and as a former member of the Board of Trustees for Holy Ghost Preparatory School.
 
"When the opportunity to mentor the women's basketball team presented itself over a decade ago, I could not have imagined the degree to which I personally would be impacted by these wonderful student athletes," Di Paolo says. "The engagement has been mutually beneficial, as it has enriched my life and helped me grow personally and professionally by being more conscious of individual circumstances and more proactive in presenting a response. It is an honor to be associated with Penn's national-level program filled with such high caliber individuals and to address the funding challenges faced by women's athletics by providing future Quakers a lasting financial commitment."
Head Women's Basketball Coach Mike McLaughlin understands the impact a gift like this can have on a program.
"We are honored that John would consider aligning his support with our mission to provide a first-class experience for our student-athletes," McLaughlin says. "This is a game-changer for our program and will help us not only sustain but build upon the foundation we have built for years and years to come."
 
Current women's basketball associate head coach/recruiting coordinator Kelly Killion will be the first to assume the position of John Di Paolo, C'92, G'92, W'92 Associate Head Coach/Recruiting Coordinator of Women's Basketball. Killion is in her seventh season at Penn.
 
"I want to extend my deepest gratitude to John for his generous support of Penn Women's Basketball," Killion says. "I consider John a friend and to be able to impact our current student-athletes while representing his namesake is an opportunity I will cherish."
 
A celebration to recognize Di Paolo will take place at the Palestra during the Women's Basketball Alumnae Day festivities on Saturday, Jan. 7, when the Quakers host Columbia at 5 p.m.