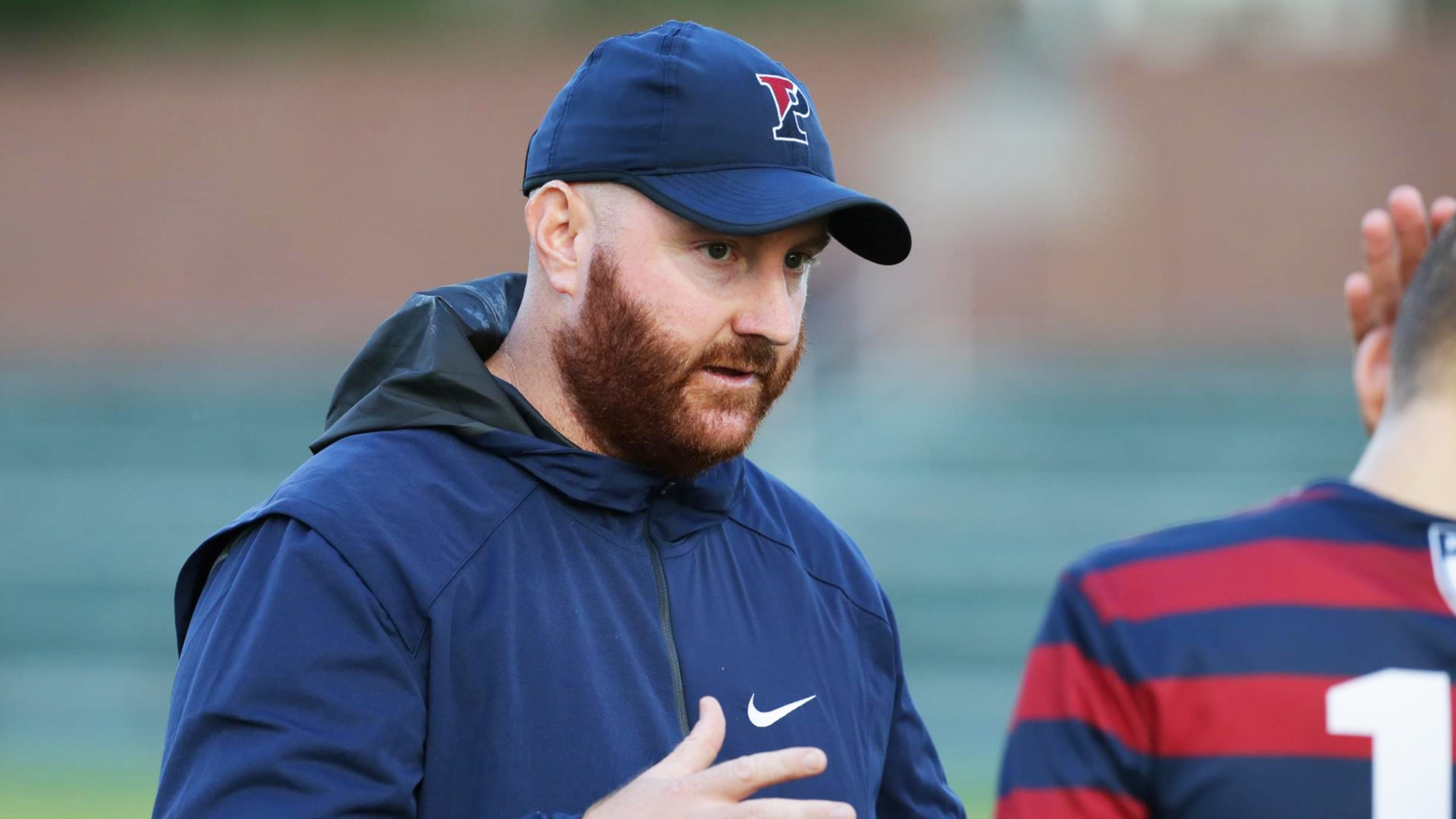 Brian Gill, the James C. Gentle Head Coach of the men's soccer team, has been selected Ivy League Coach of the Year for the second year in a row.
This season Gill guided the Quakers to a 4-1-2 regular-season conference record and a 7-4-6 record overall. Penn won the regular-season Ivy title for the second straight year before falling to Brown 3-2 on penalty kicks in the Nov. 10 semifinals of the inaugural Ivy League Tournament.
The Red & Blue won back-to-back regular-season conference championships for only the second time in school history, and the first time in 51 years.
The 2022 Quakers finished 6-1-0 in the Ivy League and 13-3-2 overall. They captured their first conference title since 2013 and spent a number of weeks ranked in the United Soccer Coaches Top 25 poll. Penn defeated Columbia for the first time in 11 years and Princeton for the first time in nine years. They routed Rutgers 3-0 in the First Round of the NCAA Tournament before succumbing to Syracuse 2-1 in overtime in the Second Round.
Gill has coached the Red & Blue since 2018. He started out as an assistant in 2017 before being promoted to the top job a year later. In his five years leading the Quakers (the 2020 season was cancelled by COVID), he has amassed a 39-23-21 overall record, a 16-14-6 conference mark, and a 25-7-9 record at home.