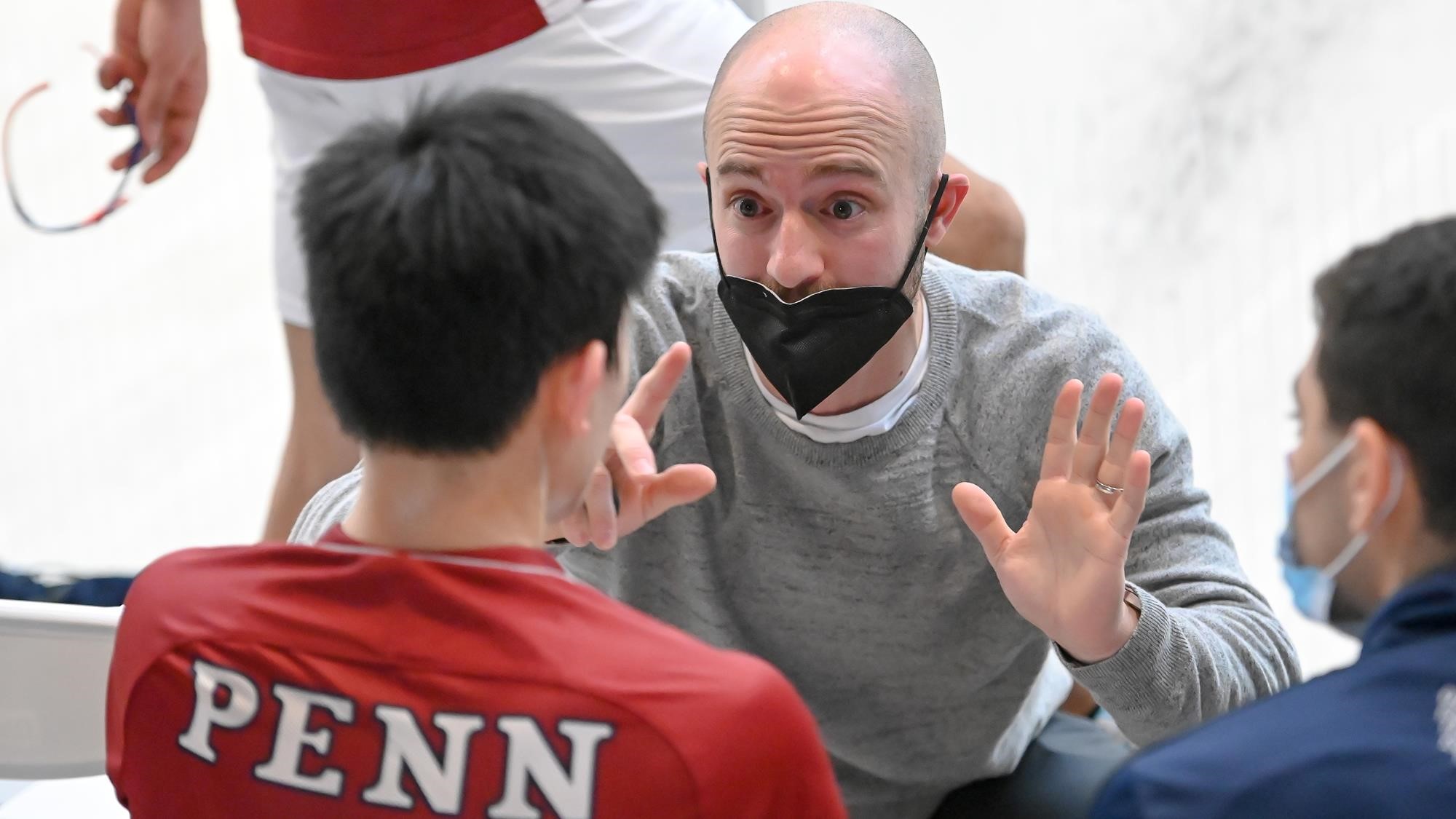 Unblemished. Perfect. Undefeated. Flawless.
All these adjectives describe the regular season of the No. 1-ranked men's squash team. The Quakers finished with a 16-0 record—defeating every other Top 10 team in the country in the process—and captured their first outright Ivy League Championship since 1968-69.
Justly, Men's Squash Head Coach Gilly Lane has been unanimously selected as Ivy League Coach of the Year.
A Philadelphia native and 2007 alumnus, Lane has led the program since 2016, and the Red & Blue have been steadily improving since his arrival.
During the 2018-19 season, Penn earned a No. 1 ranking by the College Squash Association (CSA) for the first time in school history, and finished second in the conference, their highest placement since 1986-87. In 2020, the Quakers reached the Potter Cup final, the men's National Team Championships, for the first time in program history.
Lane has also served as a coach for US Squash for the past seven years, and played professionally in the Professional Squash Association (PSA) from 2007-2012, and won three PSA titles.
As a player for Penn, Lane was Team MVP, an All-Ivy honoree, and an All-American in each of his four years. He was also the first Penn player to receive the CSA's Skillman Award, which is given to a player who exemplifies leadership, sportsmanship, and achievement over his career.