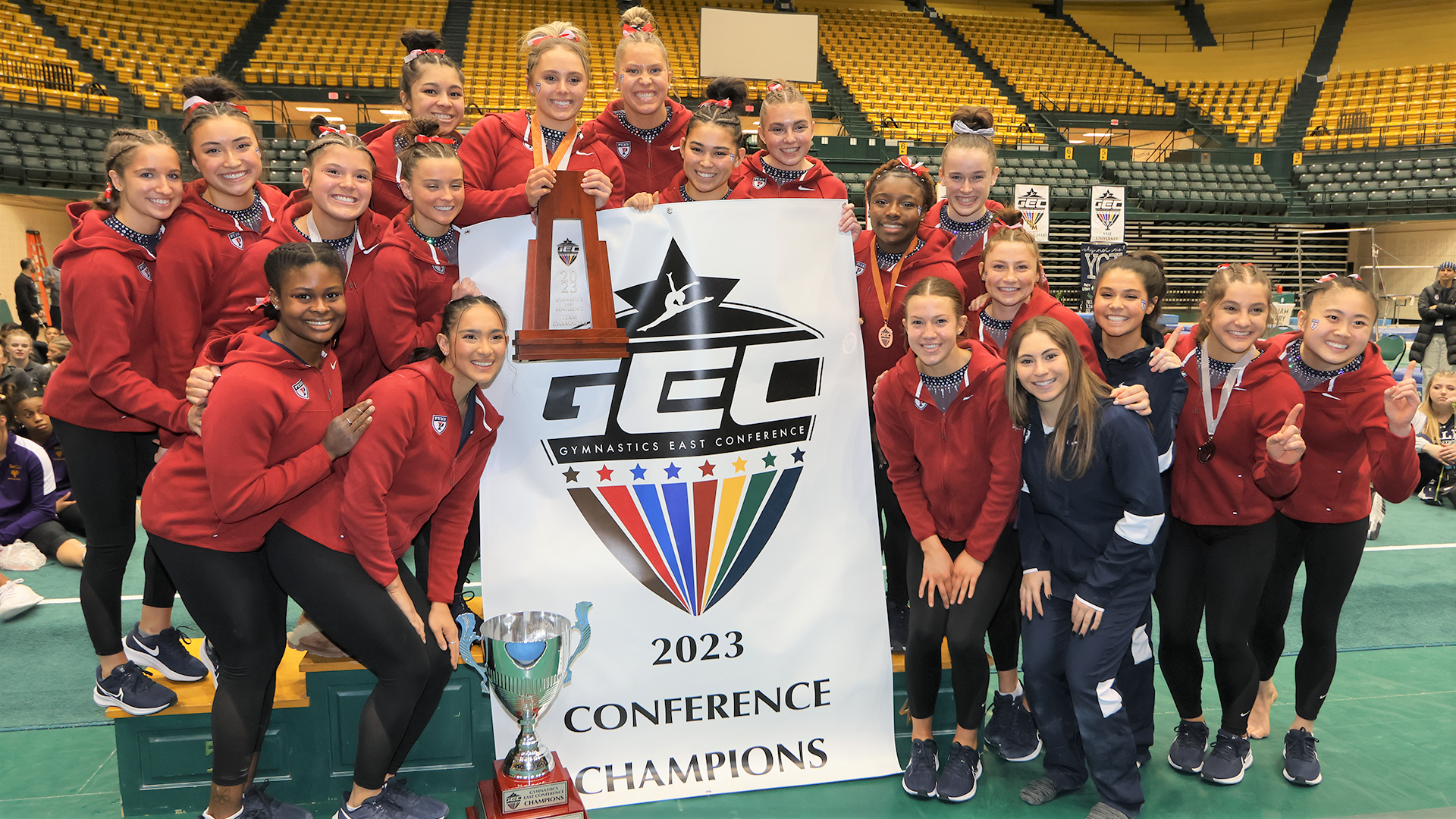 A point total of 194.925 landed the Penn gymnastics team its second consecutive Gymnastics East Conference (GEC) Championship on Saturday at the Kaplan Arena in Williamsburg, Virginia. The Quakers, who entered the meet as the top seed, bested Yale, West Chester, Brown, William & Mary, Cornell, Bridgeport, and Southern Connecticut.
On the beam, the Red & Blue scored a 47.775. First-year Skyelar Kerico tied for third with a mark of 9.825. Third-year Sara Kenefick scored a 9.775 and first-year Alisha Werlen scored a 9.750.
Penn scored a 49.075 on the floor. Four of the Quakers' six gymnasts scored a 9.8 or above. Second-year Emma Davies finished second with a career-high mark of 9.900; first-year Marissa Lassiter tied for third with a score of 9.875 fourth-year Ariyana Agarwala and first-year Alyssa Rosen both scored a 9.800.
The Quakers scored a 48.525 on the vault. Kerico tied for second with a mark of 9.775. Agarwala and second-year Oliva VanHorn scored a 9.700.
On the bars, the Red & Blue amassed 48.550 points. Third-year Kristen Kuhn placed second with a mark of 9.85. First-year Carly Oniki scored a 9.725 and Lassiter scored a 9.700.
The conference championship is the sixth in program history. Penn was also the regular season conference champions. They went 7-2 during the GEC regular season.
At the conclusion of the meet, four Quakers were presented major awards. Fourth-year McCaleigh Marr was named GEC Co-Specialist of the Year. Lassiter was named GEC Newcomer of the Year. Kirsten Becker was named GEC Coach of the Year, and Casey Rohrbaugh and Cassie Hageman were each named a GEC Assistant Coach of the Year.