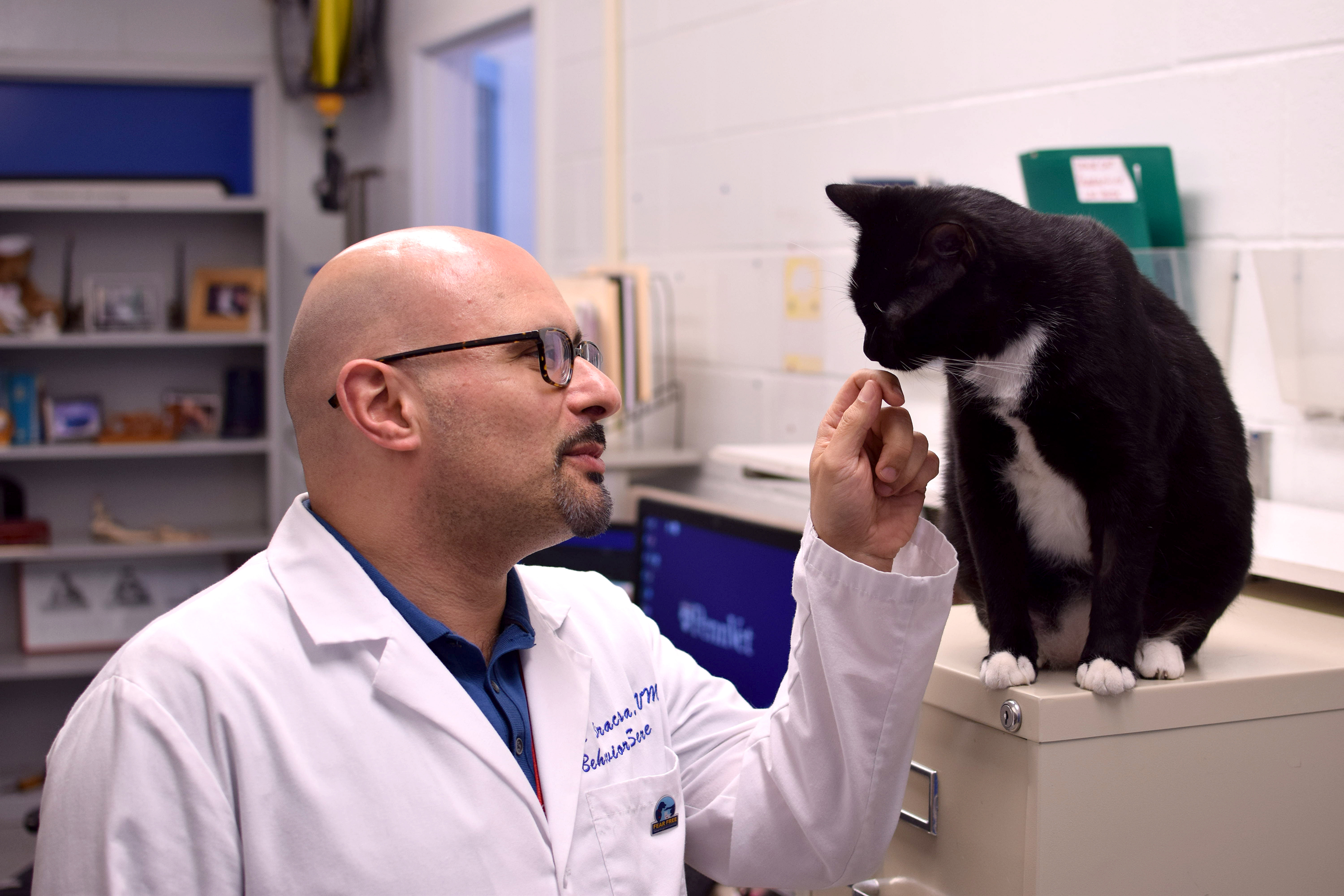 Stay-at-home orders and social distancing mean many of people have been cut off from friends and family. But certain relationships have become more intimate amid the pandemic: those between people and their pets. 
Some people may believe that dogs relish their owners' constant presence, while cats long for more alone time. The Wall Street Journal even satirized this belief in a column where a cat argues the side of reopening while a dog lobbies for continued closures. Other animal-lovers have taken advantage of the time at home to introduce a new pet into their families. 
Carlo Siracusa, an expert in veterinary behavior at the School of Veterinary Medicine, notes that pets' responses to increased togetherness aren't necessarily species-specific, often tracing to individual differences. And the behavior of owners can either soothe or exacerbate their pet's emotional state. 
In a conversation with Penn Today, Siracusa shares insights into how quarantines may have affected animal behavior, how to keep pets' stress levels down, and, as society begins to reopen, how to prepare cats and dog for more time apart.  
Carlo Siracusa is an associate professor of clinical behavior medicine at the University of Pennsylvania School of Veterinary Medicine.