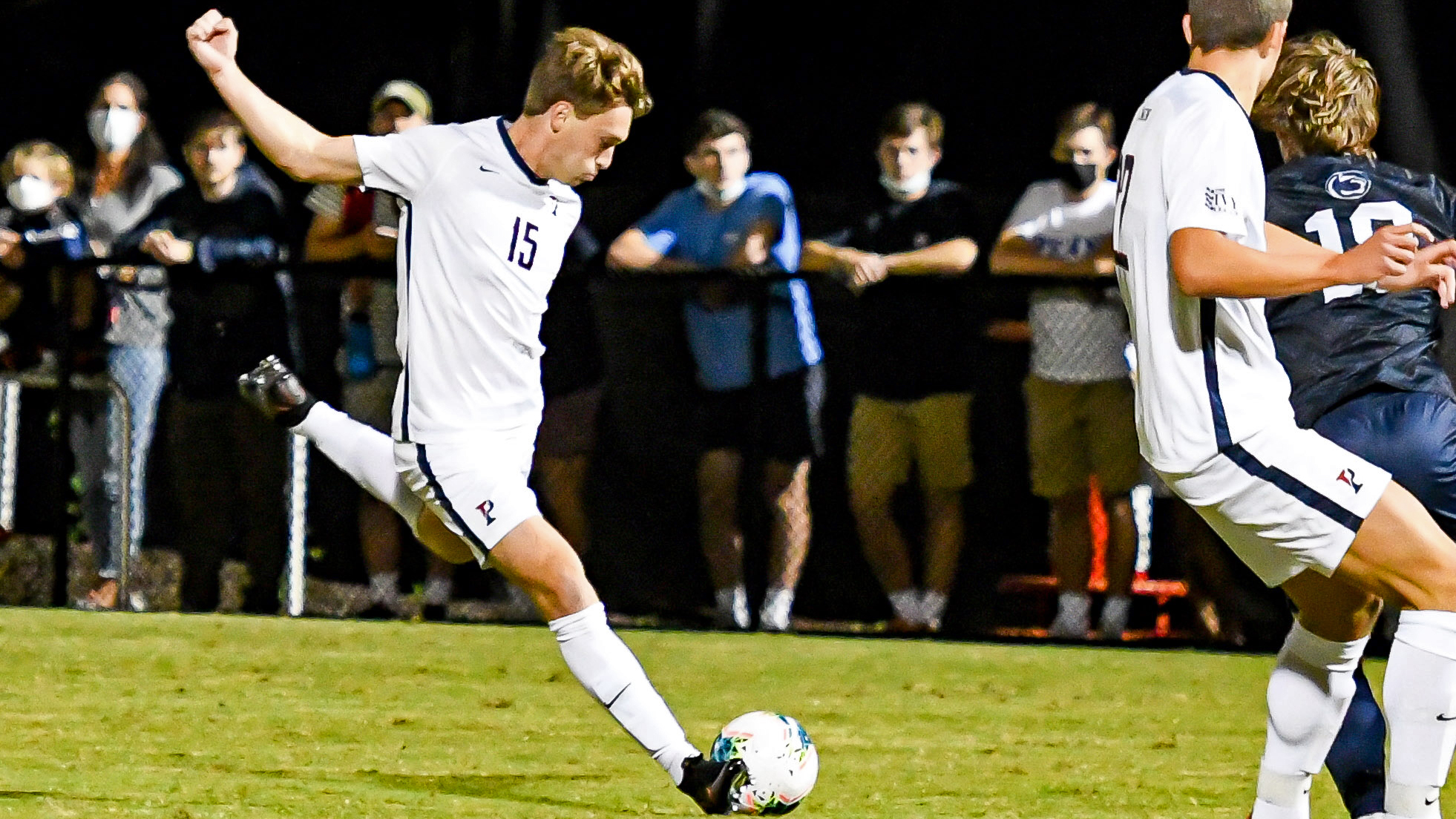 A hat trick by Michael Hewes, the first of his career, hurled the men's soccer team past intra-commonwealth rival Penn State 3-0 on Friday evening at Jeffery Field in University Park. It was the Quakers' first win of the season, their first win over the Nittany Lions since 2008, and their first win ever in Happy Valley.
Hewes, a fourth-year midfielder from West Chester, Pennsylvania, scored his first goal in the 65th minute to give Penn a 1-0 lead. He scored his second goal in the 72nd minute, assisted by third-year forward Stas Korzeniowski and third-year defender Ben Do, and his third goal was a penalty kick in the 89th minute.
Penn State outshot the Red & Blue 17-9, but fourth-year goalkeeper Nick Christoffersen collected six saves and a shutout, the 10th of his career. Hewes finished with four shots, four shots on goal, and three goals. Korzeniowski and Do each had one assist.
The Quakers have defeated a nationally ranked opponent for two years in a row. Last season, Penn beat 15th-ranked Cornell 3-2 on Oct. 15 at Berman Field in Ithaca, New York.
Penn is 1-2-0 headed into Tuesday evening's matchup against Rider (2-1-1) at 7 p.m. in Lawrenceville, New Jersey. On Saturday, Sept. 16, the Quakers take on the University of Albany (3-2) at 7 p.m. at Penn Park.