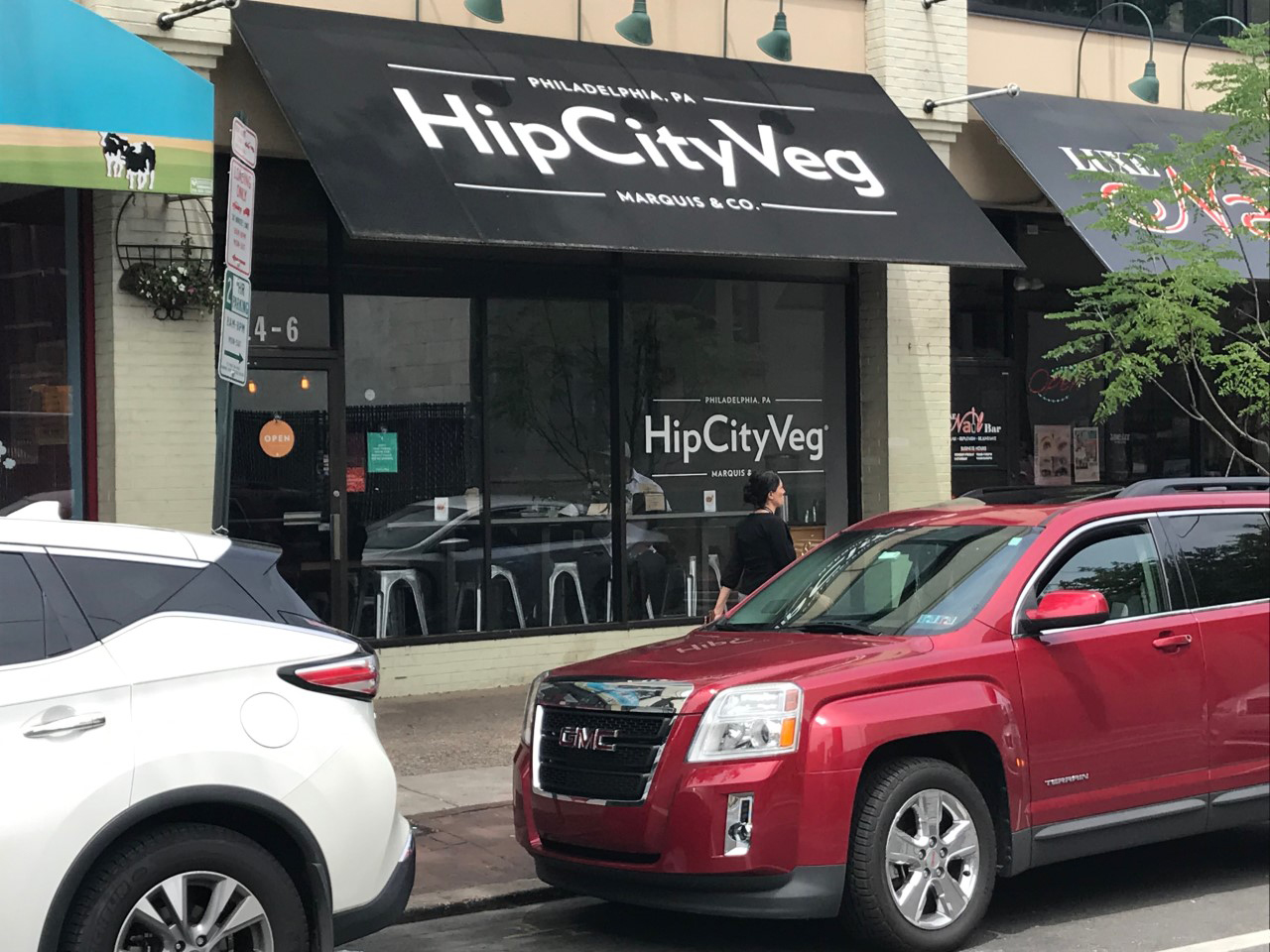 Online classes. Work from home. Self-quarantine. Canceled events throughout the University. The drop in foot traffic and a directive to stay home will leave restaurants empty.
Social distancing may help to mitigate the coronavirus crisis, but it also threatens to devastate small businesses who tend to operate on small margins.
University City's restaurant scene is facing this unique challenge as we all struggle to deal with the impact of the coronavirus. During these trying times, many local restaurants and eateries are suffering reduced business solely relying on takeout or delivery options and facing temporary closures.
The University City District (UCD) wants to help local restaurants, local employees, and the public by offering support.
"When we started to grasp the impact the measures tied to combating the coronavirus were going to have on our local restaurant scene, we decided to come up with a promotion to help them earn some revenue and encourage neighborhood support at the same time," says Chris Richman, senior manager, marketing and communications at University City District.
Through March 31, UCD will match 100% of gift card purchases at local restaurants up to $250 per restaurant.
"We're encouraging people to support local restaurants and eateries by purchasing gift cards. For any restaurant that is eligible, opts into the promotion, and sends us gift card receipts by March 31, UCD will buy gift cards in a matching amount up to $250 per restaurant that we'll use in the future for promotions and giveaways," says Richman. "All customers need to do is purchase gift cards, and we will work directly with restaurants on the rest."
Customers must contact restaurants directly to see if gift cards may be purchased online or via the phone. UCD will maintain a list of participating restaurants on their blog and recommends using Yelp to find contact information for other restaurants who may not have signed up yet.
This promotion is open to all independent restaurants, coffee shops, and chains with fewer than 10 total locations that operate within the district (from the Schuylkill River to 50th Street, and Woodland Avenue to Spring Garden).
Purchasing a gift card to your favorite restaurant is an immediate way to put cash into the business, according to Richman.
"Things are changing rapidly, but even if a restaurant is temporarily closed, the sale from gift cards can go a long way to help," he says.
Right now businesses are worried about how to make rent and payroll and customers alone cannot cure that strain, but they need customers to shop there to ease the burden.
Like many restaurants, Renata's at 3940 Baltimore Ave., is open for business on a delivery and takeout basis only to help combat the spread of COVID-19. Owner Katie Aiq says she is happy to participate in the program.
"Knowing that the community is behind us really helps keep the morale up in a time where small businesses like us need the support," says Aiq. "Since the announcement of the program, I have had calls every day from customers wanting to participate and buy gift certificates."
Director of Marketing Avia Goldfarb of HipCityVeg at 214 S. 40th street echoes the sentiment of being grateful for community support.
"We are all facing troubling times, but we still need each other, and we still need to eat. We love the creative solution that the gift card match offers, and we welcome our Penn community for their plant-based favorites," she says.
"We routinely emphasize what a great restaurant scene we have here in University City," says Richman. "Small businesses owners are going to struggle if business dries up. We're encouraging people to think about the money they'd be spending on lunch and dinner, and consider putting that money toward a place you love today, even if you have to wait until tomorrow to enjoy it."
Although this current promotion is aimed at helping local eateries, UCD officials want to remind everyone that all local businesses, from barbershops and nail salons to pet stores, gift shops, and everything in between, are in need of support right now. They strongly suggest customers consider purchasing gift cards from all of the businesses that contribute to the overall vibrancy of the wonderful University City neighborhood.