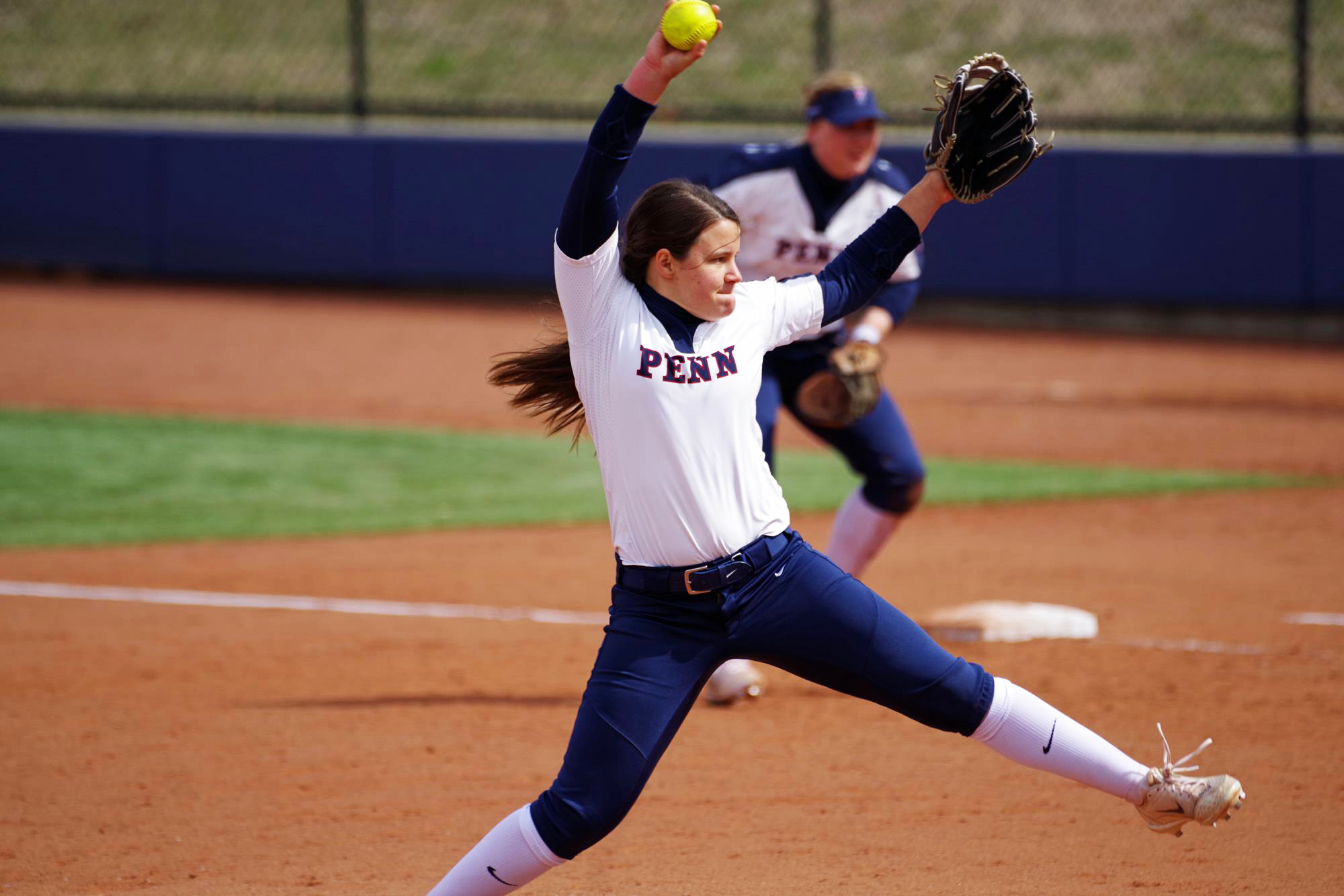 Following solid performances in the circle over the weekend against Princeton, sophomore Jennifer Brann has been selected Ivy League Pitcher of the Week, the second time this season she has been recognized by the conference.
During the softball team's first sweep of the Tigers since 2011, Brann pitched eight innings over two appearances, with one start.
On Friday, Brann entered the game in the bottom of the seventh inning, protected the lead, and earned a save in the Quakers 12-11 victory.
In the first game of a doubleheader on Saturday, Brann pitched her fourth complete game of the season. Piloting Penn to a 9-2 victory, she pitched 6 scoreless innings and retired 25 of the 31 batters she faced.
The three-game series against Princeton concluded Penn's softball season. The Quakers finished the year with a 17-20 record, winning 16 of their last 26 games.
The 10 conference wins are also the sixth time in the last seven years that Penn has won double-digit Ivy games.