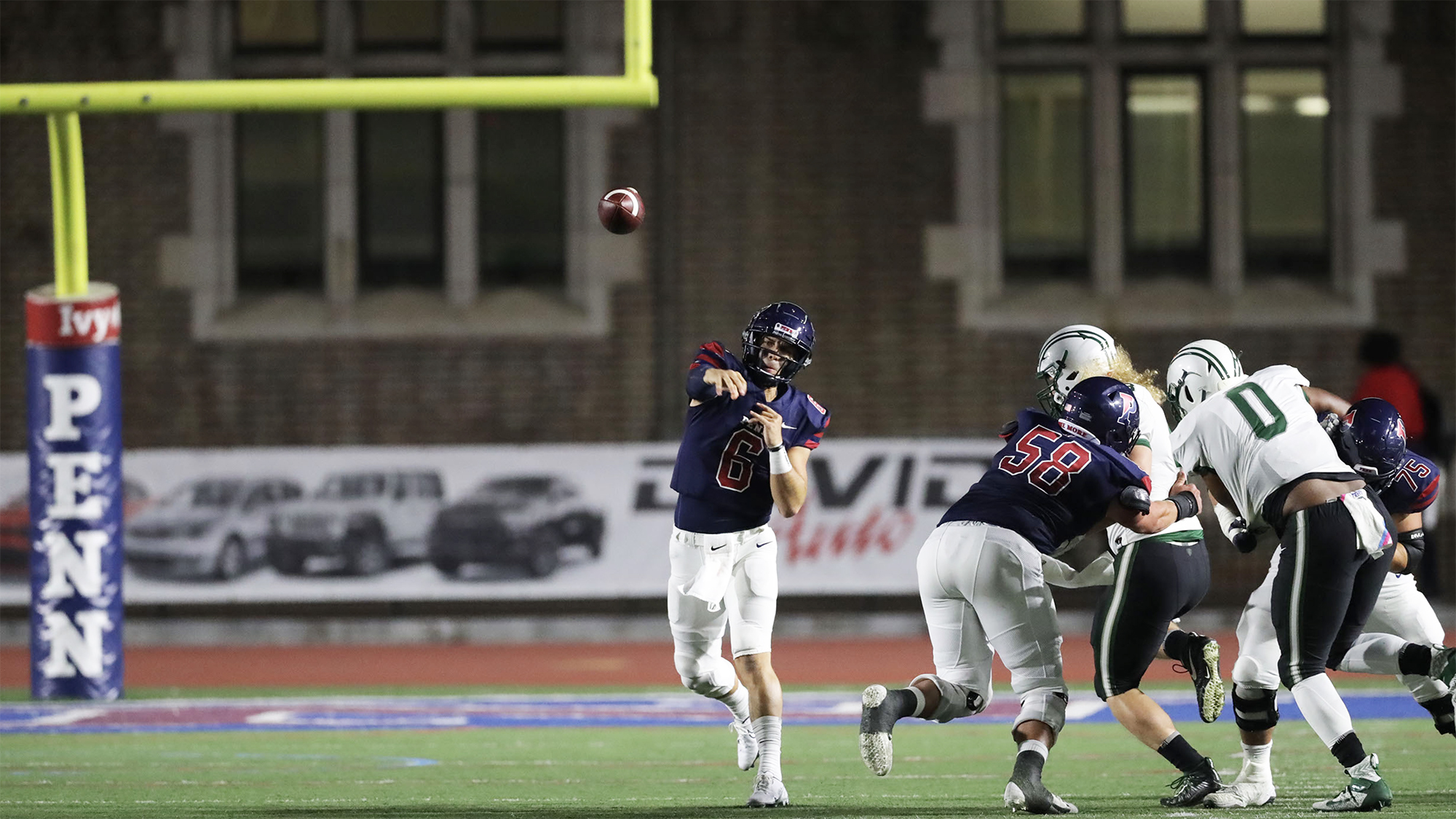 To meet John Quinnelly is to like him. It's just his way. He's open and isn't afraid to put who he is and what he represents out there for the world to see. And appreciate.
He talks about what brought him to Penn, sight unseen, and it's naturally easy to get caught up in his journey. On a University campus that, like so many, exemplifies diversity his story is still unique. So savor the difference of who he is, and the difference he is making. Not just for the football team, but in those around him.
"I just feel like the Lord guided me in making the decisions I've made, and how it helped bring me here," said the Quakers' senior quarterback. "Having Him in my life is the right thing to do."
The oldest of four children, including two brothers, Quinnelly was raised in the Mobile suburb of Daphne, Ala. Maybe not a place where you would expect to find too many followers of the Church of Jesus Christ of Latter-day Saints, more commonly known as the Mormon religion. When asked if he'd ever been to the Gulf Shores, sort of that state's coastline answer to New Jersey's Wildwoods, he quickly replied with a sheepish grin: "All the time…but don't tell anyone." Fair enough.
Quinnelly was a two-time team captain, an all-county selection, a Class president, a Red Cross volunteer, a Food Bank volunteer and a Principal's Advisory Committee member. So he tried to lead his life the right way. Which is why, upon graduation, he put everything on hold to serve a two-year church mission in Utah. He's certainly not the only one who's ever done that, but that hardly matters. He was willing to push his future back in an attempt to spread the Word and hopefully help others find something they might have been missing.
Football took a backseat during this journey. It was all part of the deal.
"I just felt it was worth it," Quinnelly said. "I was being recruited by a number of teams. Penn was not among them. I didn't even know where the school was. The only time I'd been to Pennsylvania was a trip to Pittsburgh. So I don't know how much that counts."
Read more at Penn Athletics.