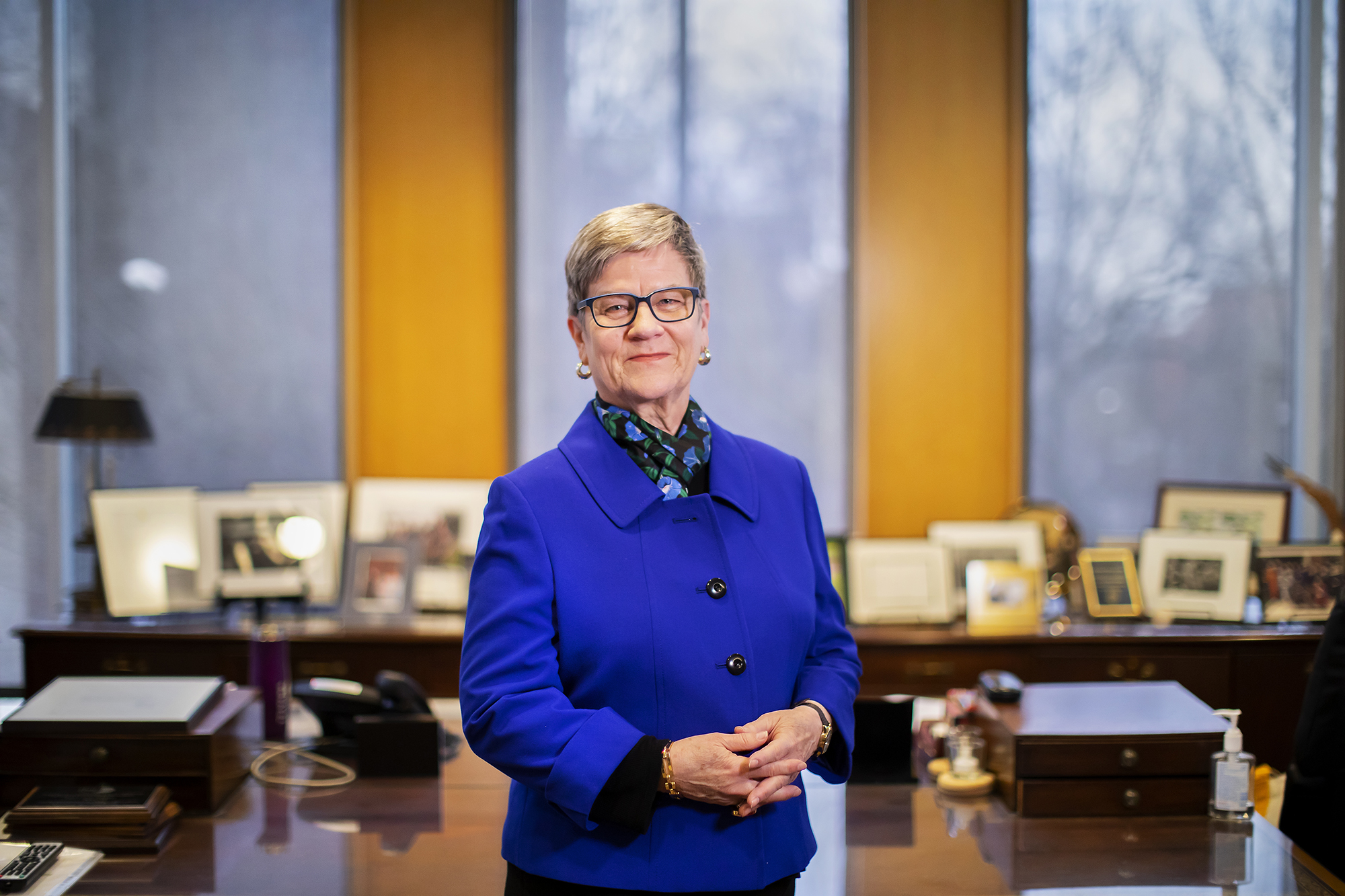 Kathleen Hall Jamieson, director of the Annenberg Public Policy Center at the University of Pennsylvania and a professor of communication at the Annenberg School for Communication, will be awarded the 2020 Public Welfare Medal from the National Academy of Sciences at its annual meeting in April.
The National Academy of Sciences announced that it is honoring Jamieson, a scholar of political and science communication, for her "nonpartisan crusade to ensure the integrity of facts in public discourse and development of the science of scientific communication to promote public understanding of complex issues."
"For decades, Kathleen Hall Jamieson's groundbreaking work has shaped political and science communication," said Penn President Amy Gutmann. "She has changed how we access and think about facts, what it means to have meaningful discourse, and how this affects all manner of politics, from local elections to presidential campaigns. In today's political climate, this work couldn't be more crucial, and we're proud it's happening at Penn."
The Public Welfare Medal, established in 1914, is the Academy's most prestigious award and is presented annually "to honor extraordinary use of science for the public good." Past recipients include Paul Farmer, Neil deGrasse Tyson, Alan Alda, Bill and Melinda Gates, Jane Lubchenco, Ismail Serageldin, C. Everett Koop, Carl Sagan, Maxine F. Singer, Eugenie C. Scott, and Norman Borlaug.
Read more at the Annenberg Public Policy Center.