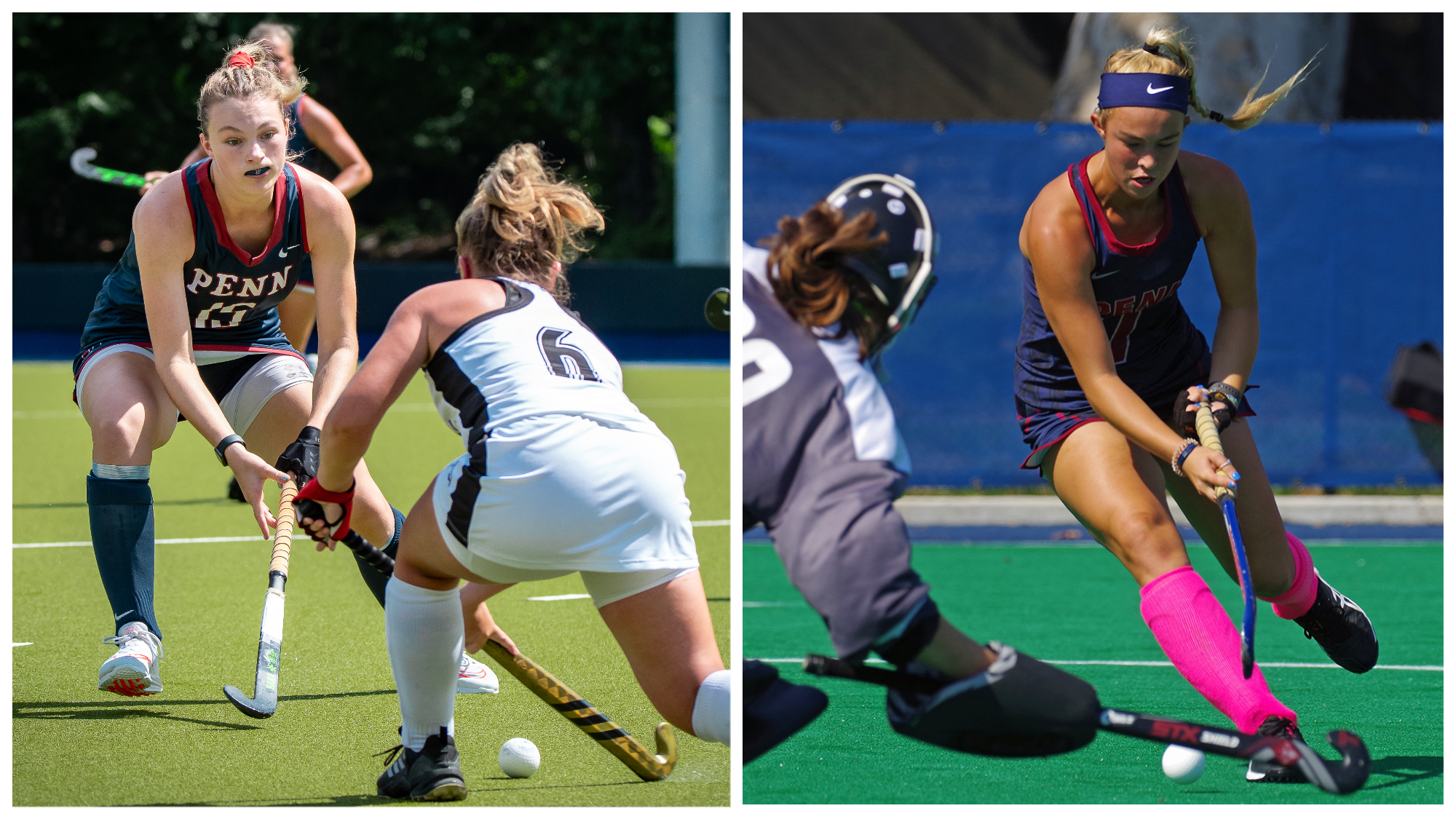 The field hockey team picked up their third straight win on Saturday, a 3-2 triumph over Brown at Ellen Vagelos Field.
Down 2-0 after the first period, Penn's comeback began with a second-quarter goal from the middle of the circle by third-year forward Allison Kuzyk, assisted by fourth-year forward Julia Russo.
At halftime, the Quakers trailed 2-1.
It remained a 2-1 game until the fourth quarter. In the 50th minute, second-year midfielder Sophia Freedman scored a penalty stroke goal to tie the game up at 2-2.
Penn took the lead in the 58th minute. Kuzyk scored her second goal of the game with 2:30 on the clock to give the Red & Blue a 3-2 lead; Russo picked up her second assist.
Brown had two shots in the final minute, but they were both unsuccessful and the comeback was complete.
Kuzyk had two shots, two shots on goal, and two goals. Russo had two shots, one shot on goal, and two assists. Second-year goalkeeper Frederique Wollaert had five saves.
The Quakers have defeated Brown 10 straight times and have lost to the Bears only one time in the last 15 years.
After starting the season 0-7, Penn has won four of their last five games. They sit at 4-8 overall and 2-2 in Ivy League play headed into Saturday's contest against Yale (7-7 overall, 1-3 in Ivy League) in Connecticut.