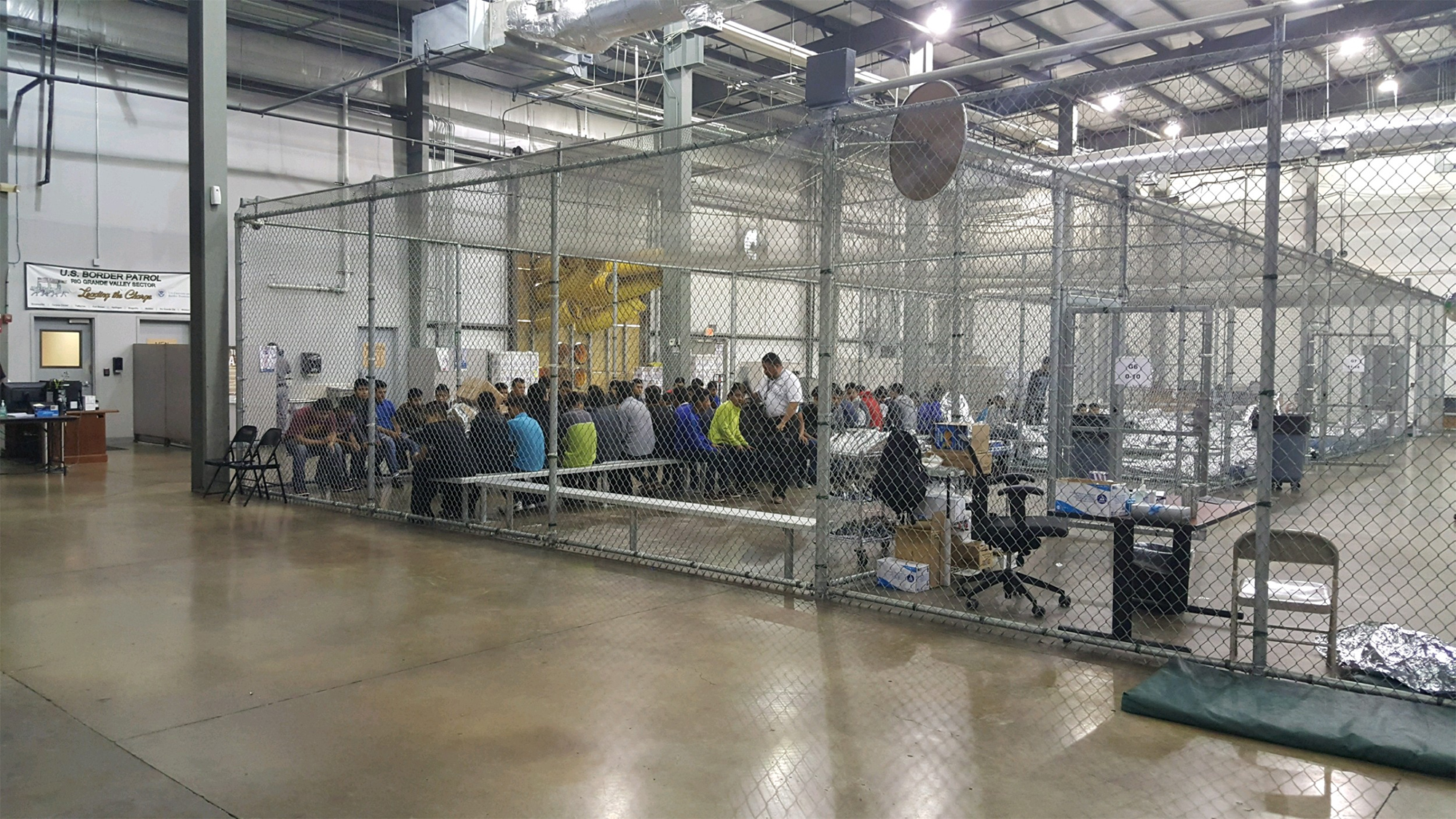 On Wednesday, President Trump signed an executive order intended to end the practice of splitting up families trying to cross the border between the United States and Mexico without proper documentation. The executive order does not address what will happen to some 2,300 migrant children who have been separated from their parents since early April, when the Department of Justice announced its "zero-tolerance policy."  
The situation is continuing to evolve, and, though many questions remain unanswerable right now, Penn experts offer insight into some of the legal, social, psychological, and humanitarian aspects. 
From a legal perspective, what inconsistencies in this situation need clarification?
The government's stricter stance at the southern U.S. border means all people who cross without proper documents were being referred for federal criminal prosecution, which had led to children being separated from their parents who were sent to jail.
Contrary to what some in the Trump administration say, there's "no statute or regulation that mandates the separation of parents from their children," says Fernando Chang-Muy, the Thomas O'Boyle Lecturer in Law at Penn Law. And it's confusing to Chang-Muy, who teaches refugee law and policy, why the government would have used this tactic as a deterrent for others considering entering the U.S. this way. 
"Why would we deter people from asking for asylum?" he says, adding that those crossing the border without inspection have the right to apply for asylum in accordance with the Refugee Act of 1980.
"Often, people leave their homes because their government won't issue them a passport, or our government won't issue them a visa right away," and they're eager to get out of a tough situation, he says. "But it's a balancing test for some, who, if they stay in their country, they'll be killed, or they'll risk the trek north and take the gamble of seeking protection in the U.S. People aren't leaving their homes for the fun of it."
He fears the administration didn't interpret the laws the way Congress had intended, naming the Trafficking Victims Protection Reauthorization Act in particular as the reason to separate children from their parents.
"If a child comes in alone, then, yes, let's put them into foster care," Chang-Muy explains. "But if they're coming with parents, they're not trafficked. Why were we separating them and calling them 'unaccompanied'?"
He adds this situation has presented a "logistical nightmare," too, as there is no clear plan to reunite the children with their families. 
"It's also expensive," Chang-Muy says. "Do we fly them back, send them on a bus? How does this all work? As with many things that have been happening lately, there doesn't seem to be lots of foresight or planning."
The recently signed executive order now keeps families together "but detained together," notes Chang-Muy, adding that it's not settled whether the families will be referred for criminal prosecution or not. 
"If so, will the children also go to prison?" Chang-Muy asks.
What are some of the short- and long-term psychological ramifications of the situation for these children? 
"Kids don't deal well with uncertainty and ambiguity," says Sara Jaffee, a professor of psychology in the School of Arts and Sciences who studies how child abuse and neglect affect mental health. "They don't do well with situations where they feel like they have no control. Their experience right now is just defined by those characteristics." 
For the children removed from the care of their parents, Jaffee points to the broad question of whether their psychological needs are being met. 
"Even if those places are staffed with enough mental health professionals—and I'd be surprised if they were—those people don't take the place of the parents," she says. 
In the short-term, that's problematic, regardless of what type of relationship the children had with their parents to begin with and regardless of whether the children are in the situation alone or with siblings, though the latter helps, according to Jaffee. The long-term ramifications are less clear, though a statement from the American Academy of Pediatrics described the "toxic stress" that comes from such a situation as "disrupting a child's brain architecture." 
Beyond the generalizations, it's simply hard to speculate how different children will react. "Some of these kids will be fine if they're reunited with their parents and they're able to recover those relationships. For some, there will be long-term effects," Jaffee says. "The problem is that we don't know which kids will be most vulnerable." 
She adds that it is clear how the most vulnerable will be affected, suffering from a range of mental-health conditions including depression and post-traumatic stress disorder that could harm academic performance, peer relationships, and family relations down the line.
"Children who are developing in a psychologically healthy way need an adult who can be a steady and reliable source of comfort when the child feels anxious or unsafe. For most children, that adult is a parent," says Jaffee. "When children experience such severe adversity and there is no adult present who can help them manage their distress, the stress-response system kicks in and releases stress hormones that, over time, take a physical and a psychological toll."
How might this situation impact the child welfare system?  
The child welfare system is currently overburdened trying to meet the basic needs of nearly 4.5 million youth in foster care, says Antonio García, the co-director of the Child Well-Being & Child Welfare Specialization in the School of Social Policy & Practice. The "zero tolerance" policy and its effects hamper already-limited resources. 
"What people often don't realize is that the children entering foster care unjustifiably due to the 'zero tolerance' policy steer attention away from the neglect, physical, and sexual abuse cases in dire need of attention," notes García, whose research focuses on the experiences of children of color in foster care, from the increased risk of out-of-home displacement to the lack of access to mental-health interventions. "We typically spend around $25,000 per child for every year they are in foster care. This policy places an insurmountable burden on our caseworkers and court officials, many of whom are not prepared to handle the uptick of unaccompanied minors in need of homes and services." 
García explains that "tent cities" or "tender age" facilities are the opposite of what child welfare professionals aim for, which is to place children in the least-restrictive setting possible. Usually, he says, when out-of-home care is warranted, children go to relatives or into foster homes. 
"States are required to work toward reunifying families, but it is unclear when, how, and under what conditions more than 2,000 children separated at the border will reunify with their parents," he adds.
In addition to the trauma induced by forced family separation, he explains, many children will likely be placed in homes that do not speak their native language. 
"Think about the traumatic loss and separation from parents, coupled with the culture shock of being in a new county, unable to understand or speak the native language," says García. 
Instead, he says, we should aim to keep families together and support those seeking asylum. 
"The long-term adverse consequences of forced family separation will be felt for years to come," says García, a former Child Protective Services worker and supervisor in Washington state. 
He adds that the issue goes beyond politics.
"This is an undeniable violation of human rights and a reflection of racism that has inundated the core of our country for many years," says García, who has written extensively on the topic, including a report on children of immigrants in foster care. "It is imperative for citizens to speak out against the Trump's administration's 'zero tolerance' policy. It does nothing to protect our borders. It only serves to perpetuate divisiveness in our country."
What are some ways to help?   
After seeing images of children separated from their migrant parents, people across the country began donating. For example, RAICES, which provides legal services to refugees on the border, raised more than $18 million online in a matter of days. For donors who care about impact, it is helpful to distinguish "effective fundraising" from "effective giving." 
Katherina M. Rosqueta, founding executive director of Penn's Center for High Impact Philanthropy, leads a multi-disciplinary team that develops knowledge and education programs so that donors around the world can do more good. She recommends answering the questions "What do these families need?" and "What nonprofits address those needs?"
"From previous refugee situations, we also know that displaced children experience trauma. Foster children in the United States have much higher risk of homelessness, unemployment, and interactions with the criminal-justice system compared to those who never enter the foster-care system. Addressing those needs is paramount as well," she explains, adding that, even after families are reunited, they will still need to understand what options they have for transitioning into a more stable situation. 
In addition, there are certain characteristics that strengthen a nonprofit's ability to help. 
"Look for nonprofits with a clear track record of experience addressing that need, with staff and volunteers who have the language skills and cultural understanding to be trusted by the families needing help," Rosqueta says, warning that potential donors should protect themselves from scams. 
When a nonprofit sends an appeal, do a quick search for any obvious red flags. 
"Donors can check an independent source on nonprofit information, like Guidestar," explains Rosqueta, who serves on its board, "which has information on nonprofits and houses financial, programmatic, and funding information that serve as signals of legitimacy." 
Ultimately, she adds, a little research can help donors have more confidence that their gifts will deliver "the biggest bang for their charitable bucks."
 Photos of Ursula facility in McAllen, Texas, from U.S. Customs and Border Protection.