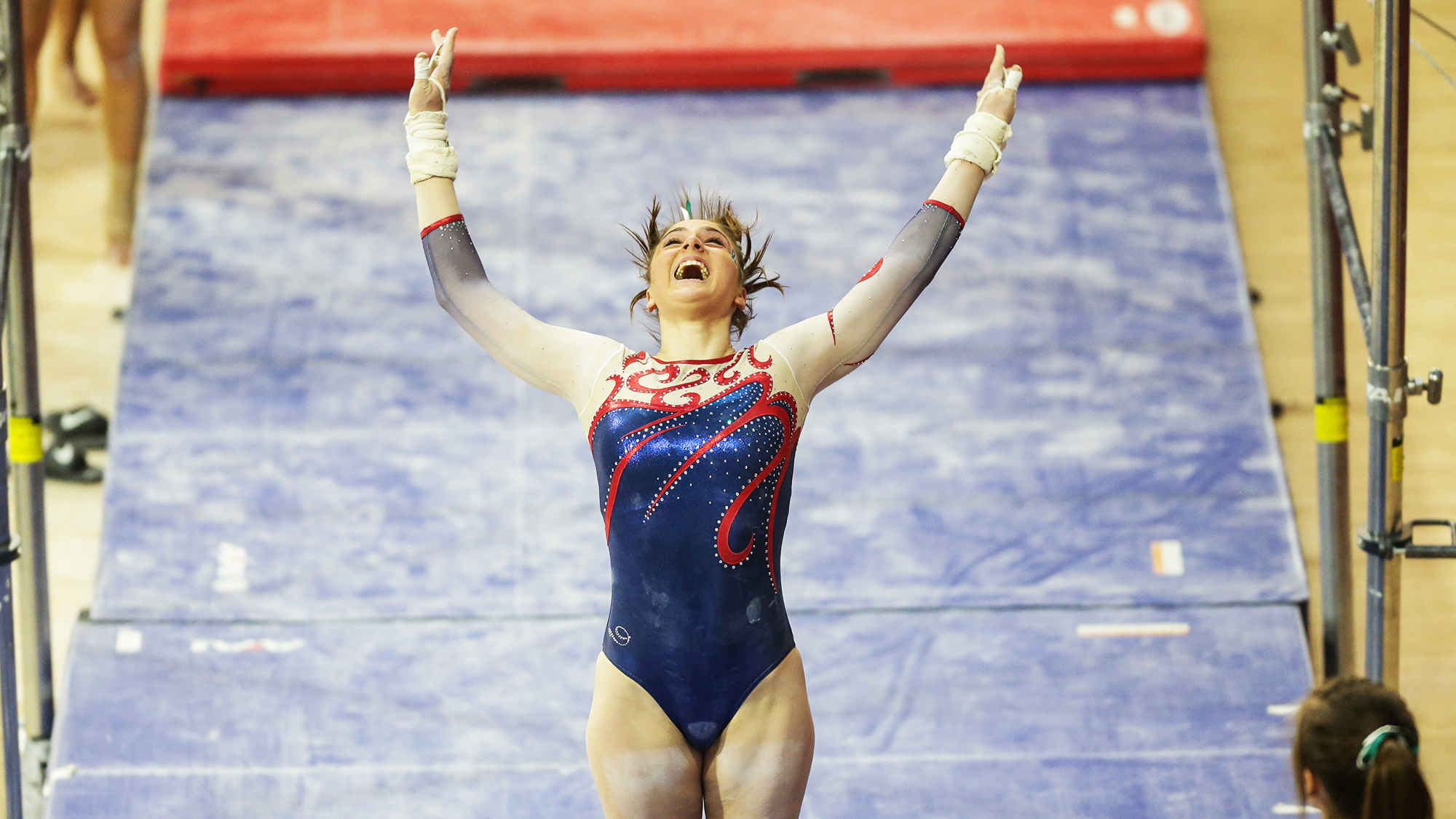 At the Teal Meet on Sunday at the Palestra, sophomore Jordyn Mannino of the gymnastics team finished second on the uneven bars with a score of 9.825, and fourth on the floor, earning a 9.775. Her high performances helped Penn win the meet with a season-high combined score of 193.900, and garnered her ECAC Specialist of the Week.
A Manhasset, New York native, Mannino set a career high on the bars, and propelled the Quakers to a 48.675 floor total and 48.525 bar score, both tops on the season.
The Teal Meet, Penn's home opener, featured the Red & Blue versus Cornell, Brown, and Ursinus. Cornell finished second (190.125), Brown finished third, (190.100) and Ursinus finished fourth (183.025). The competition is designed to help raise awareness for sexual abuse and the survivors in light of the recent scandals within the gymnastics community. Penn gymnasts wore teal stickers and ribbons to show support for anyone affected. 
Twice this season Mannino has been recognized by the ECAC. She was named ECAC Coaches Choice Award winner on Jan. 23 after she earned a 9.675 on the bars and a 9.800 on the floor during a dual meet at Yale. 
On Sunday, Feb. 10, the Quakers take on Bridgeport, Temple, and West Virginia in the Pink Meet at the Palestra.