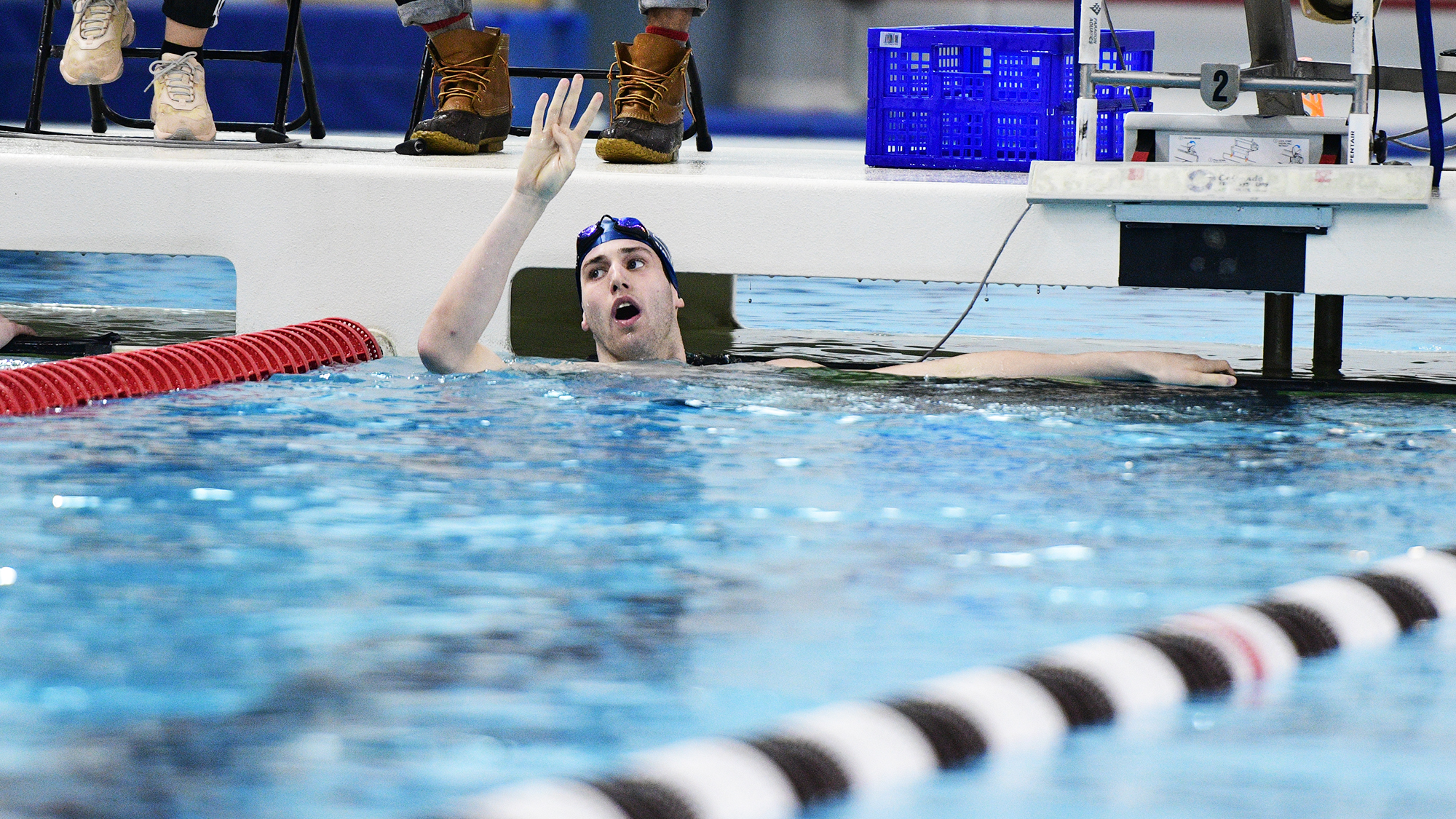 Senior swimmer Mark Andrew won his fourth consecutive conference championship in the 400-yard individual medley (IM) this past weekend at Brown's Katherine Moran Coleman Aquatics Center in Providence, Rhode Island.
Andrew set the pool record with a time of 3:41.00. It was also his new personal record and a record for the Ivy Championships.
He is only the second Ivy League swimmer to win the 400 IM four times in a row.
From Middletown, Ohio, Andrew also won an Ivy League Championship in the 200 breast, finishing with a time of 1:54.38, a new Penn record.
Not finished, he was part of the first-place 400 free relay team with seniors Thomas Dillinger and Mark Blinstrub, and sophomore Sean Lee. They set a program record time of 2:52.26.
The Quakers finished third at the Ivy Championships with 1120.5 points, behind first-place Harvard (1432.5) and second-place Princeton (1209.5). Penn swimmers and divers set 10 different program records.