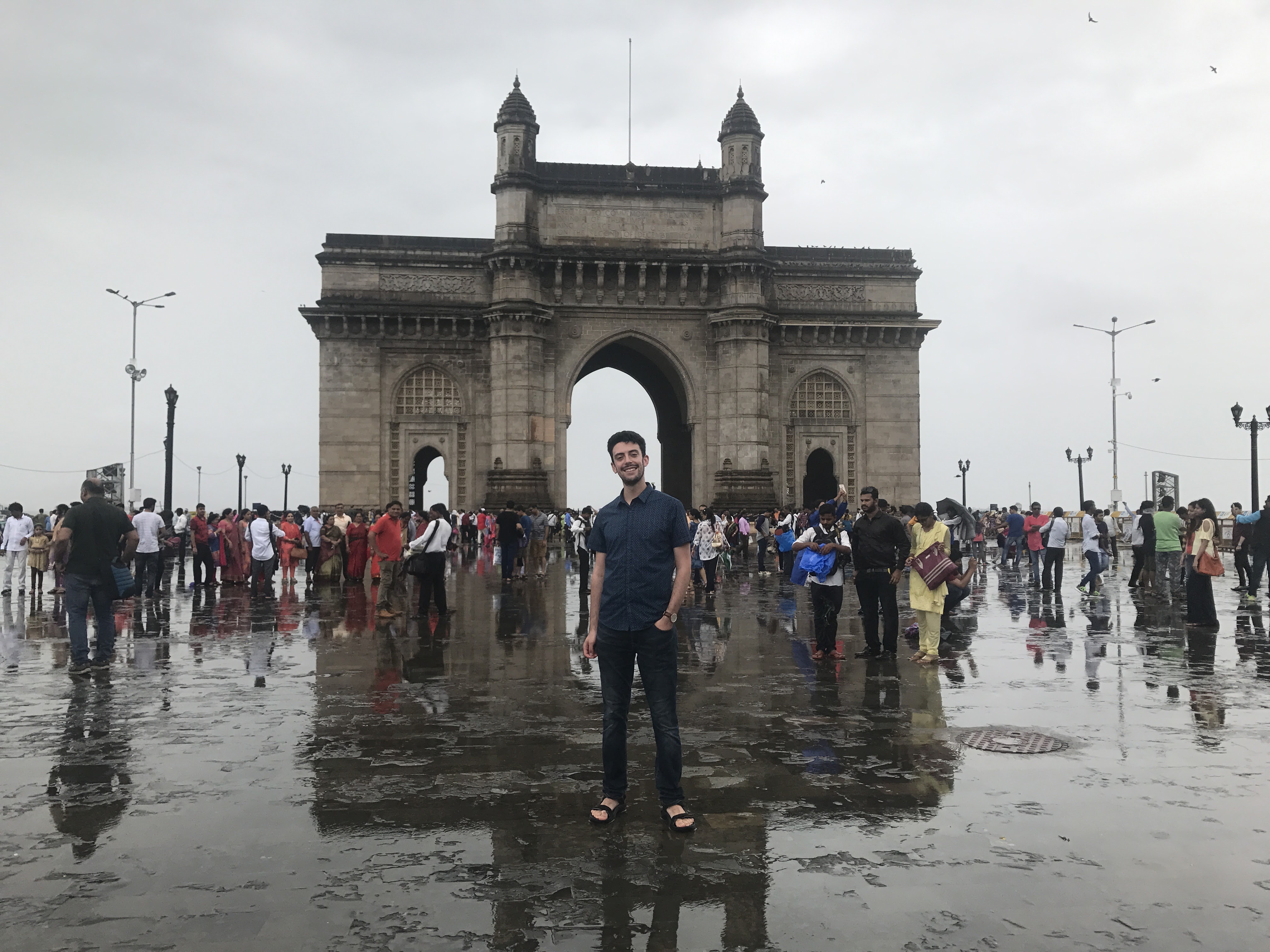 While growing up in Warrington, Pa., Joshua Jordan was surrounded by close friends who introduced him to the culture of India, and he always wanted to experience it firsthand. 
Now the recent Penn graduate will have that chance to live and work in India through a Fulbright English Teaching Assistant grant. 
As a health and societies major and English minor in the School of Arts and Sciences, Jordan focused on understanding how policy and law affect women, people of color, people identifying as LGBTQ, and those living in underserved communities.

He also dedicated himself to political activism through Penn Democrats, and campaigned on behalf of political candidates who share his beliefs in fighting for marginalized populations. 
Last year, after receiving a grant through Penn's Global Internship Program and the Center for the Advanced Study of India, Jordan immersed himself in the culture of southern India, spending 10 weeks as an intern at one of the largest garment-manufacturing companies, Shahi Exports in Bangalore, and kept what he learned from his major in mind.
"I aimed to improve the working conditions and counseling units at the factories, so that employees could have a place to talk about problems and have their mental health needs addressed," explains Jordan, adding that he focused on the potential to lift people out of poverty.  "Helping low-income populations find a steady position at a company that values their welfare is a compelling way to mobilize and empower people, especially women, who have a low workforce-participation rate in India."
During the long flight home, Jordan reflected on his experience and made a promise to himself to return one day. 
"I was determined to continue learning about its culture and people," says Jordan, who started studying Hindi at Penn. At the time, he thought, "Going back to India would be the perfect way to marry my passions for health, education, social justice, and English." 
With support from the Center for Undergraduate Research and Fellowships, Jordan was awarded the Fulbright grant to teach English at the Vivekananda School Dehradun, an independent bi-lingual experimental school located near the Himalayan foothills of northern India that's designed to meet the educational needs of all children, regardless of caste or creed. He's planning to help develop a multi-faceted curriculum.
"I'm incredibly honored to be part of such a diverse group of scholars going around the world to make a difference in the lives of others," says Jordan, who will stay about nine months. 
"From the short stories of Indian immigrants to African-American music and poetry, English comes in many different forms; it needs to be taught outside of a white-centric narrative so that young learners can more fully engage with the language and its history," Jordan says. "My time studying English, particularly poetry and creative writing, has taught me to appreciate the power of words, writing, and education in effectuating social change."
He says he learned valuable lessons outside of the classroom at Penn, too. As an undergraduate research assistant in the Health Equity and Policy Lab at the School of Social Policy & Practice for more than two years, Jordan aligned his work with his interests. 
Under the leadership of the Associate Dean for Global Studies Jennifer Prah Ruger, the Health Equity and Policy Lab works with more than 65 collaborators worldwide to produce research and scholarship that informs policy to improve health equity, systems, and governance. 
Jordan says the experience he gained from working with Ruger will inform his teaching, which will take up about 30 hours per week.
"Not only have I learned so much about health policy and global health equity, I've also gained an appreciation for the power education has in making a difference in the world," says Jordan, who credits Ruger and the lab with being "an incredible support system that has been an integral reason" for his success. 
"He has been a constitutive part of our work and developed the skills and knowledge to be a positive agent for change," says Ruger, the Amartya Sen Professor of Health Equity, Economics, and Policy. "Josh embodies the Penn Compact 2020's and SP2's commitment to global engagement and has been wholeheartedly dedicated to our lab's mission to advance health equity through a theoretically and empirically grounded approach to social science research."
In addition to serving on the Health and Societies Student Advisory Board, Jordan was a cello player with the Penn Symphony Orchestra. He even learned to play the sitar in classes with Allyn Miner, a North Indian sitar concert performer and a lecturer in the Department of South Asia Studies. While in India, he plans to get a locally-based sitar teacher to further improve his skills. 
He also is looking to volunteer with a non-profit that promotes economic empowerment, or a health-focused organization that works with disadvantaged communities.