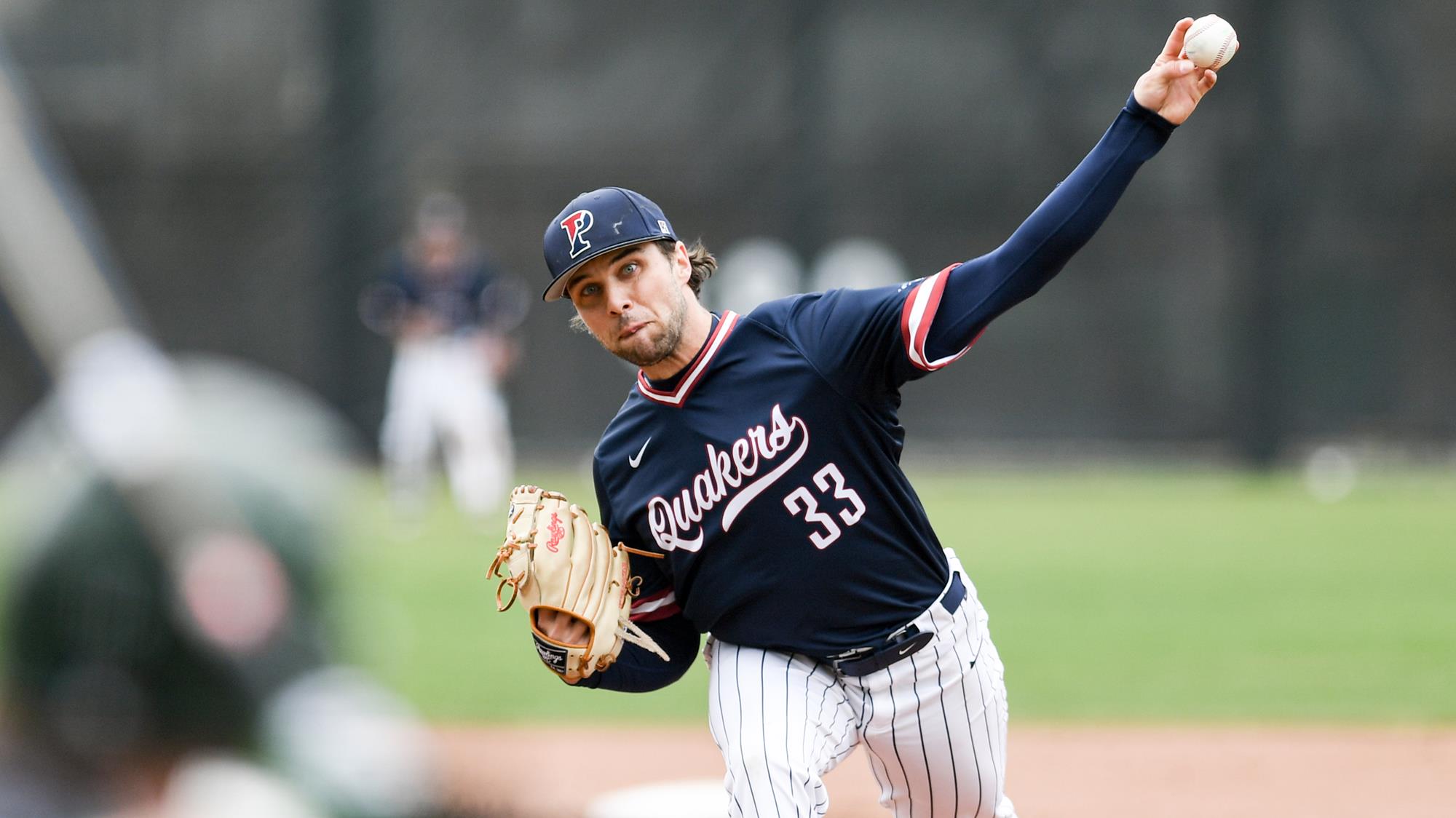 On Tuesday, Joe Miller, a 2022 graduate and former pitcher on the baseball team, was selected in the 11th round of the MLB Draft by the Detroit Tigers.
From Hatboro, Pennsylvania, Miller started 11 of his 13 appearances for the Quakers this past season. He had a 6-4 record, a 3.63 ERA, and 91 strikeouts in 74.1 innings pitched. His innings pitched and strikeout totals were tops on the team and in the Ivy League, and his 91 strikeouts were the second-highest single-season total in school history and the most since Paul Cusick had 80 in 2011.
Miller was a First-Team All-Ivy selection in 2022 and had three double-digit strikeout games, including 14 against Princeton on May 15, the most by an Ivy League pitcher this season.
The baseball team finished the 2022 campaign with a 33-15 record, the most wins in school history, and were regular-season conference co-champions. They advanced to the Ivy League Championship Series, where they fell to Columbia two games to one.
Across four years at Penn (really two-and-a-quarter because of the coronavirus), Miller made 33 appearances, started 24 games, pitched 132.1 innings, and compiled a 10-8 record with a 4.49 ERA and 160 strikeouts. His career strikeout total is ninth in school history.
As of Wednesday, July 20, the Detroit Tigers are fourth in the American League Central Division with a 37-55 record.
Miller is the 17th Quaker to be drafted since 1991, and the ninth to be drafted under John Yurkow, the W. Joseph Blood Head Coach.