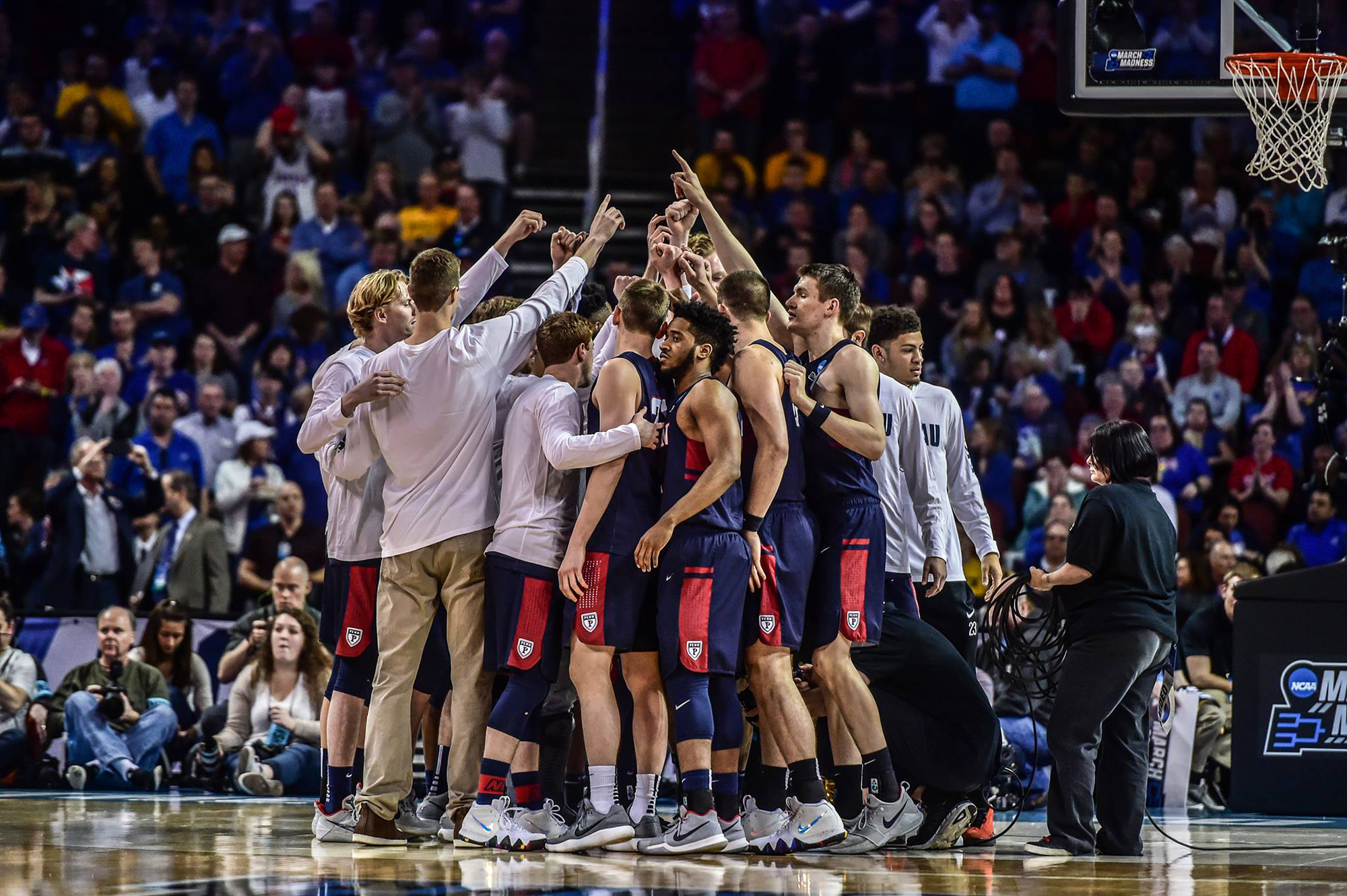 Fresh off an Ivy League championship and its first NCAA Tournament appearance in 11 years, the men's basketball team will travel to Italy from May 14-22 and play three games against Italian opposition.
This cross-Atlantic jaunt will mark the program's second trip to Italy in five years. The Quakers went to Venice, Florence, and Rome in the summer of 2013, ahead of the 2013-14 season. This go around, they will trek to Rome, Milan, and Lake Como. While in Lake Como, the team also will take a day trip to Lugano, Switzerland.
Penn has games scheduled against US Tiber Basket Roma on Thursday, May 17; Bernareggio 99 on Saturday, May 19; and Novara Borgomanero on Sunday, May 20.
"This trip will provide a tremendous opportunity for our student-athletes to travel somewhere that they may not otherwise go if it weren't for basketball," says Steve Donahue, the John R. Rockwell Head Coach of Men's Basketball and reigning Ivy League Coach of the Year. "While the games we will play in Italy will be competitive and helpful to our team's on-court development, the cultural experiences and the team bonding are the real reasons why we are so excited for a trip like this. We are truly fortunate to have supporters who are willing to afford us the opportunity to take our program to Italy."
Players and staff members are scheduled to visit sites such as the Spanish Steps, the Pantheon, the Vatican Museums, St. Peter's Basilica, the Sistine Chapel, the Colosseum, the Roman Forum, and The Last Supper mural painting in Santa Maria delle Grazie.