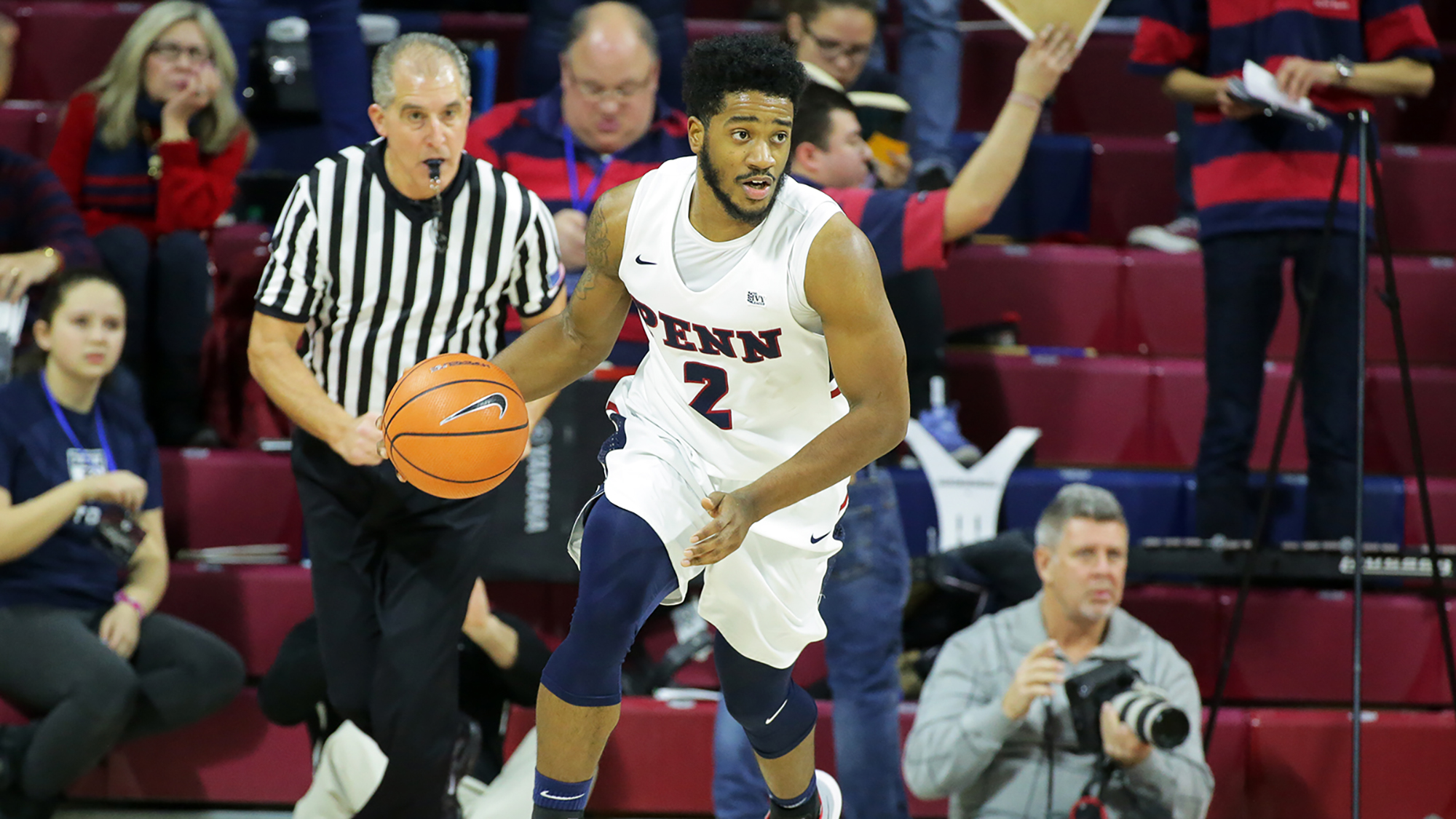 The reigning Ivy League champion men's basketball team opened the 2018-19 season on Tuesday with a 72-71 victory in Virginia over George Mason of the A-10.
Junior guard Ryan Betley nailed a 3-pointer on Penn's first possession, but then left the game with a knee injury and did not return.
Freshman forward Michael Wang showed no signs of any first-game jitters, scoring a team-high 14 points in the first half on 5 of 8 shooting, including 4 for 5 from deep.
George Mason led at halftime 37-33.
The Patriots held the lead for most of the second half—until the Red & Blue came roaring back in the final minutes.
 
Down 68-63 with 4:14 left in the game, senior guard Antonio Woods drained a jumper to cut the lead to 68-65. Woods scored again with 3:07 remaining to make it a one-point, 68-67 game. A layup by junior forward A.J. Brodeur gave Penn a 69-68 advantage, their first since the first half.
George Mason scored to retake the lead at 70-69 with 1:49 to play. A free throw increased their lead to 71-69.
With a minute left, a baseline drive by Woods tied the game at 71-71. Brodeur was fouled with 20 seconds remaining, and hit one of two free throws to put Penn ahead 72-71. A last-second shot by the Patriots was unsuccessful.
Brodeur had a team-high 19 points and 10 rebounds, and also chipped in 3 assists, 2 blocks, and 2 steals.
Woods finished with 10 points and 3 rebounds, and scored all of his 10 points in the final 5:22. Wang had 14 points and 4 rebounds.

Penn shot 61.8 percent (21-34) from the floor and 40 percent percent from the three-point line (8-20). They struggled from the foul line, making only 6 out of 18 attempts (33.3 percent).
 
The Quakers play their home opener on Friday versus Rice at 8 p.m. at The Palestra. The team will unveil their 2017-18 Ivy League championship banner before tipoff.