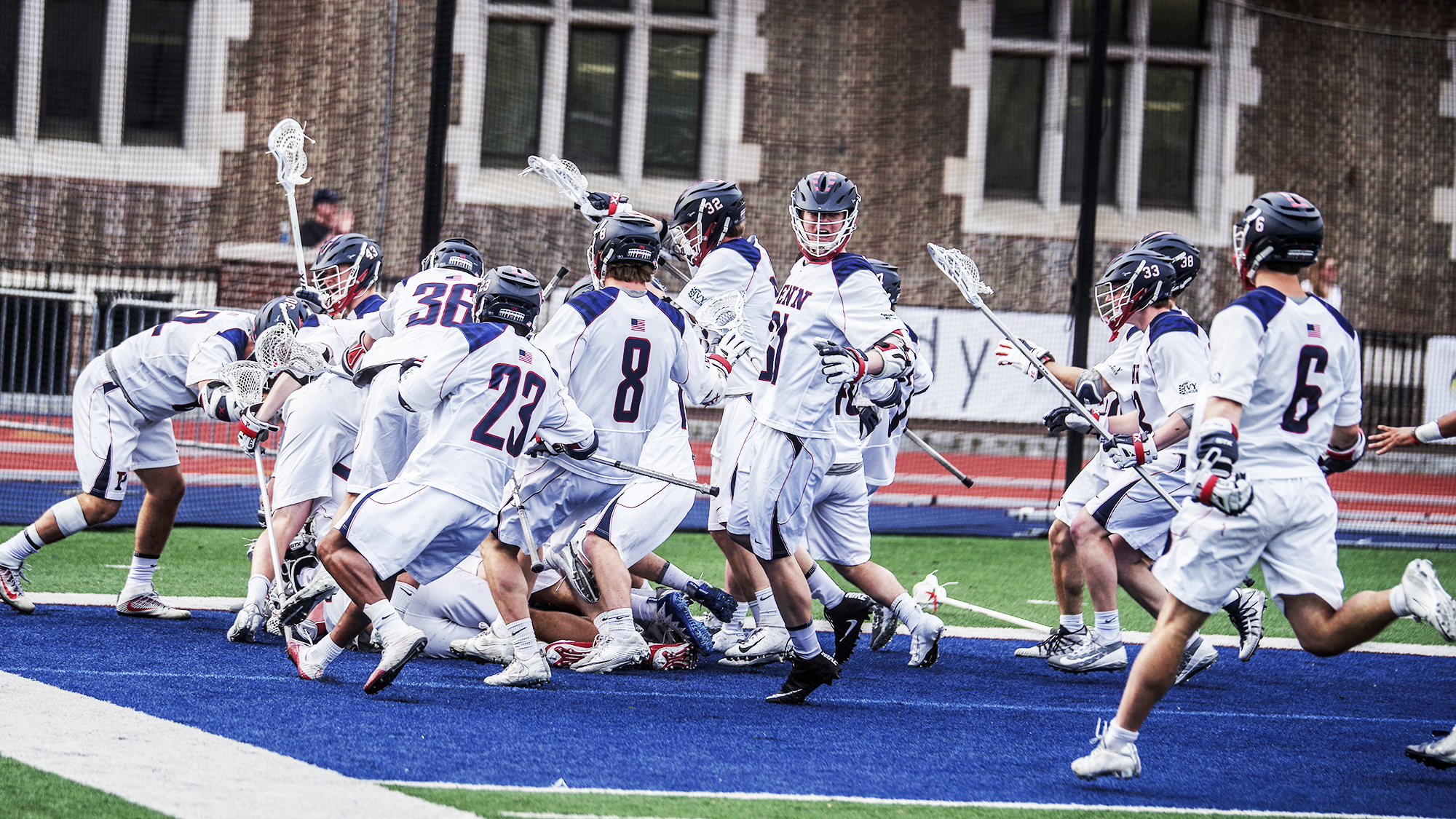 The No. 7-ranked Quakers (7-3, 5-0 Ivy) clinched a share of the 2019 Ivy League championship with a 26-13 win over Harvard in Massachusetts on Saturday, their first conference title since 1988. Penn's victory also secured the No. 1 seed in the upcoming Ivy League Tournament.
Seven goals by the Red & Blue in the opening period set the tone for the afternoon. Senior attacker Simon Mathias had three goals and two assists in the first quarter, which ended with Penn ahead 7-1.
Junior attacker Adam Goldner scored two goals in the first quarter and three goals in the second, helping the Quakers take a 12-2 lead at the half.
Harvard tried to make a run in the second half, scoring four straight times in the third quarter to trim Penn's lead to 14-7.
A host of Quakers put points on the board in the final period, including three goals from freshman attacker Dylan Gergar. The Red & Blue outscored Harvard 11-6 and captured the Ivy League crown.
Thirteen different players scored at least one point. Goldner and freshman midfielder Sam Handley both scored six goals. Handley broke the 24-year-old single-season school record for points in a season by a freshman with 44. His production earned him his fourth consecutive Ivy League Rookie of the Week award.
Sophomore attacker Sean Lulley had two goals and three assists. Gergar had three goals and one assist. 
Mathias had four goals and two assists. He has scored at least one point in each of his 53 career games, the second-longest active streak in the country, and has scored at least one goal in 30 straight games, tied for the longest active streak in the country.
Penn's 26 goals tied the single-game school record set against Drexel in 1994. The Quakers have won seven in a row after losing three straight games against Top 5 opponents to start the season. The Red & Blue's five consecutive Ivy wins are the most since 1984. 
The Quakers can win the Ivy title outright with a win over Dartmouth on Saturday at Franklin Field.