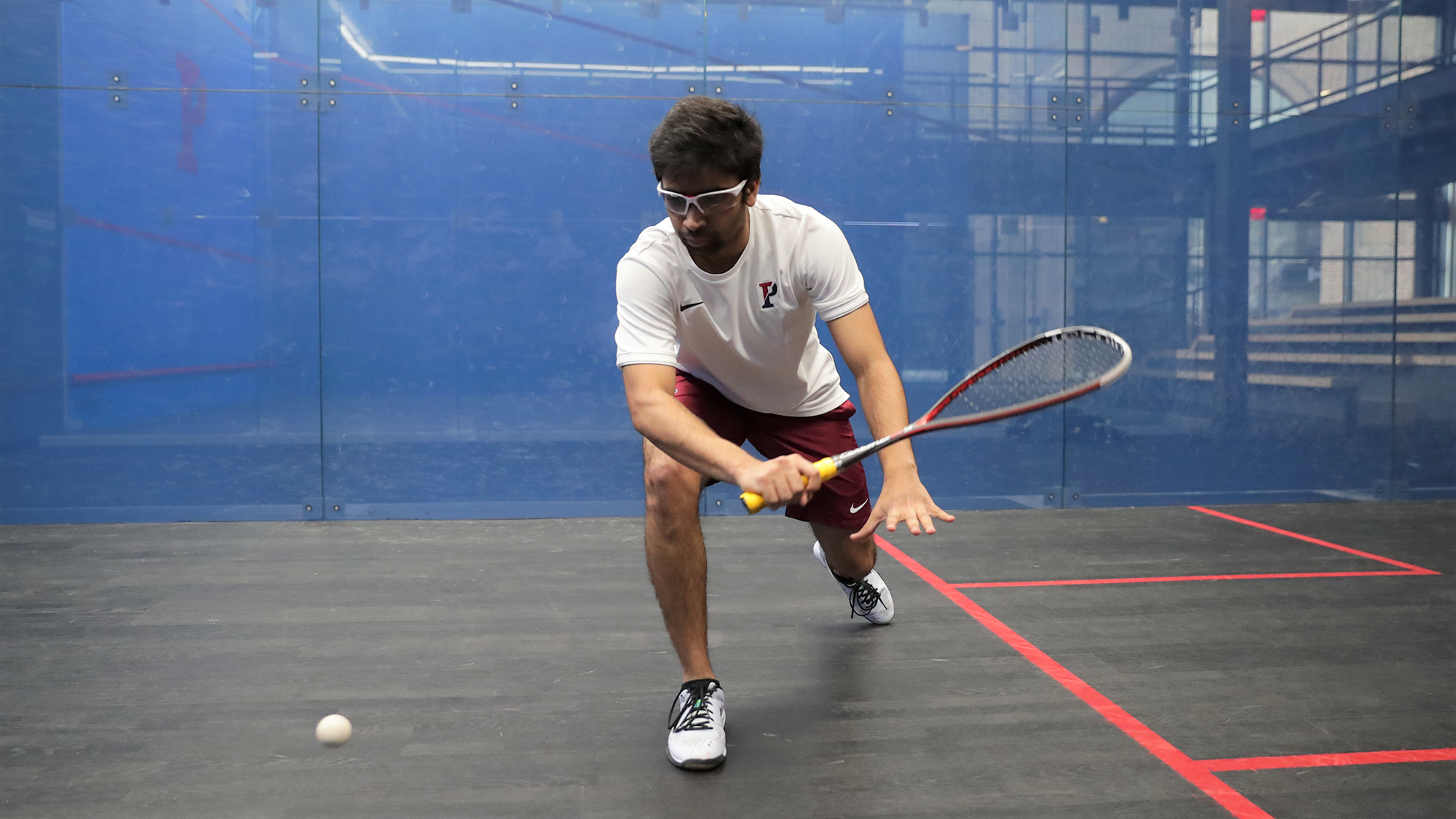 The country's No. 1-ranked men's squash team flexed their muscle on Saturday in upstate New York, swatting away a challenge from 10th-ranked Rochester.
Penn won eight of nine matches versus the Yellowjackets. It was a record-setting day for graduate student Yash Bhargava, who became the first player in the history of the program to win 50 matches.
Facing Rochester's Omar Zakaria, Bhargava won the first two games 11-3 and 11-9, then lost the next two 8-11 and 10-12. In the finale, Bhargava triumphed 11-5.
Graduate student Andrew Douglas, playing in the No. 1 slot, was victorious in all three hard-fought games against the Yellowjackets' Cesar Segundo Corona: 12-10, 12-10, 13-11.
At the No. 2 slot, senior Aly Abou Eleinen defeated Rochester's Abdelrahman Lasheen 8-11, 11-2, 11-5, 11-3.
The Quakers are off until Jan. 12, 2022, when the Red & Blue take on 18th-ranked Tufts University at 3 p.m. at the Penn Squash Center. Penn opens Ivy League play on Jan. 15, 2022, against No. 2-ranked Harvard at the Penn Squash Center.