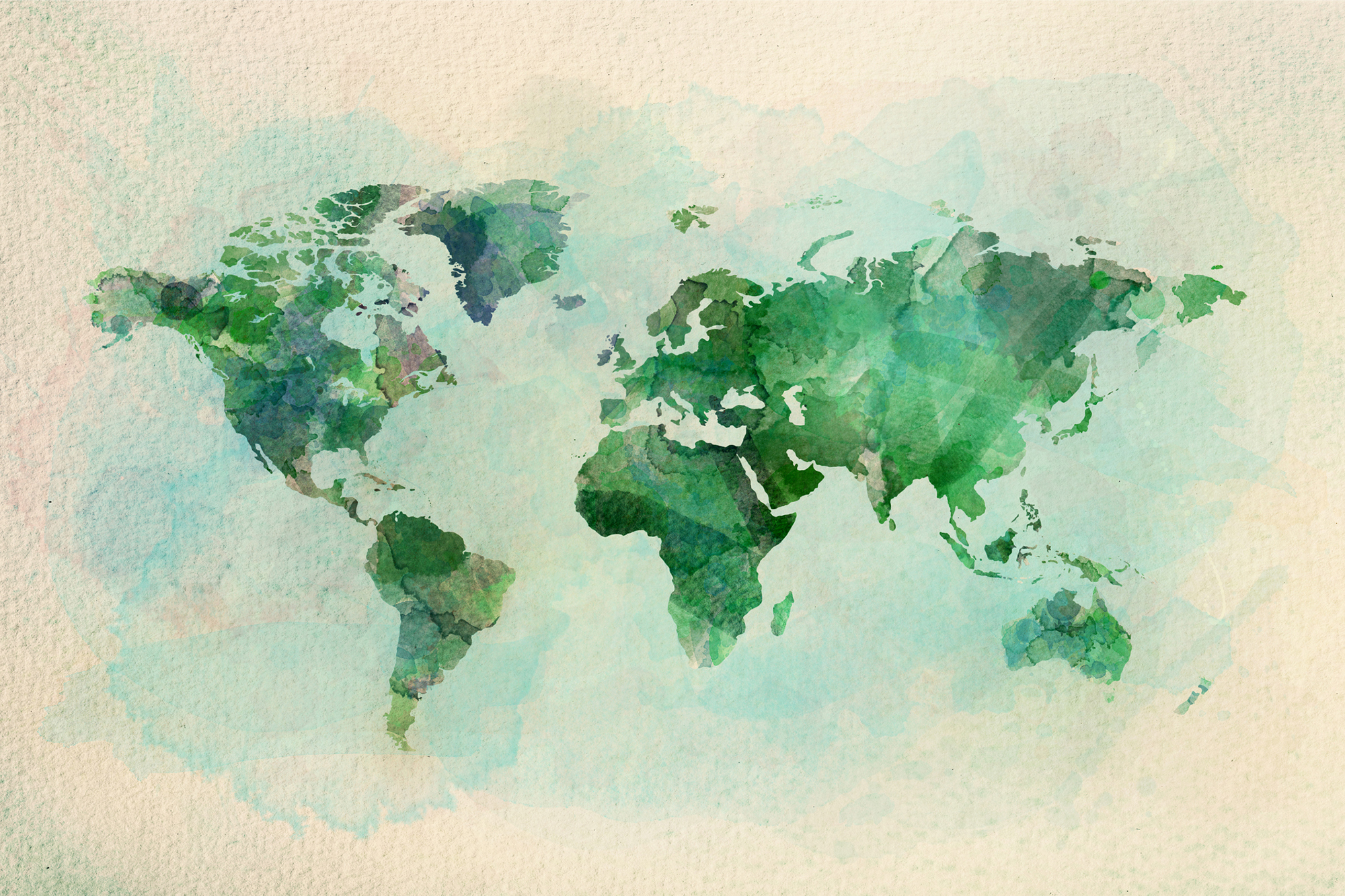 With his research at the intersection of economics and global health, before COVID-19, Harsha Thirumurthy was often lifting off.
In January, the Perelman School of Medicine associate professor was 8,000 miles away in South Africa, opening a first-of-its kind nudge unit focused on HIV prevention. Thirumurthy would land in Kenya just weeks later for a different research project. By the mid-March shutdown, he was back home in the U.S., navigating his work within a "new normal" that has kept his feet on the ground since.
As associate director of the Center for Health Incentives and Behavioral Economics, and co-director of the Penn Development Research Initiative, Thirumurthy says his worldwide projects' "saving grace" during these past eight months has rested on the ability to stay connected—to his research partners and study participants—even while physically apart.
"We have had regular phone calls, Zoom calls, and even several webinars," Thirumurthy says. "We found that in many cases we have been able to make progress and continue to move projects forward. But nonetheless it is still a challenge."
Indeed, it is a challenge—to stay true to a global mission, even during the most trying of times—that the entire Penn community hasn't taken lightly.
"We have not slowed at all," says Amy Gadsden, Penn Global's associate vice provost for global initiatives. "We continue to do everything we can to provide meaningful global experiences to our students and faculty, bringing the world to Penn and Penn to the world."
Pivoting already-established programs has been key. For instance, new Penn students and parents from 60-plus countries had the opportunity to participate online in July in Forerunner Global, a pre-departure orientation program that typically only takes place in Beijing and New Delhi. The fifth annual Penn in Latin America & the Caribbean Symposium moved to a virtual format too, as well as a slew of Perry World House events, including its annual Global Order Colloquium.
Penn Global Seminars, which typically boast a short-term travel component, have evolved into Collaborative Online International Learning, or COIL, courses—creating global opportunities for students while they still learn safely from home. Similarly, Penn Abroad morphed its Global Research & Internship Program (GRIP) into a virtual experience for many students.
"It was a pretty impressive undertaking," says Jeffrey Fishman, a sophomore in the College of Arts & Sciences planning to study communications, who served as a marketing intern for Buenos Aires-based clothing cooperative Matriarca this summer. "Penn Abroad really rapidly put this together."
Fishman, from Fort Washington, Pennsylvania, pointed to GRIP as one of the reasons he chose to attend Penn. Although his first study abroad program wasn't quite how he initially imagined, Fishman says he still got a lot out of it—much more than he ever expected.
Fortunately, a lot of the work he was doing with Matriarca, a startup that partners with indigenous women to help bring their products to market, was easily transferred to the online setting. And, also hugely beneficial, Fishman says, was that Penn partnered with Puentes Abroad, providing him the opportunity to network and learn with a cohort of virtual interns.
"We would meet as a group once or twice a week, and we had different career building workshops and leadership activities, and we'd also talk about the different cultural aspects of Argentina," Fishman says. "I was really looking forward to living in Argentina, learning about the culture, so I was glad to still get that aspect in some way."
While Fishman navigated his fast-changing summer plans and a workload entirely online from the Philadelphia suburbs, Justine de Jesus did, too—but from Singapore, where she's from. The cognitive neuroscience and visual studies major, now a senior in the College, was not only adapting to all of her virtual classes in different time zones from her professors, but also trying to stay socially connected with her peers who were suddenly dispersed across the world. On top of it all, she coped with misguided policies by the U.S. federal government that set unfair and different standards for international students—decisions that were strongly and outwardly opposed by Penn and President Amy Gutmann.
Back in Philadelphia now, living off campus, de Jesus continues her passionate work as board president of the Assembly of International Students. She's helped transform the student group's many forms of programming into online offerings this semester, including International Student Orientation, which took place during the days leading up to New Student Orientation.
"We had welcome sessions, casual check-in sessions, panels, and we even recorded virtual Philly tours," de Jesus says. "We wanted to make sure that international freshmen, whether they were adjusting to life in Philadelphia or studying from home, still felt connected to Penn."
Ensuring students feel welcome at the University, and in the nation as a whole, is especially important to Ezekiel Emanuel, Penn Global's vice provost for global initiatives. De Jesus noted a meeting—she called it a "pulse check"—that Emanuel hosted for international student leaders, encouraging them to share how they were feeling and ask any questions.
"Unfortunately, this current [U.S.] Administration has made global engagement by universities very difficult," says Emanuel, a Penn Integrates Knowledge professor. "Changing policy, changing immigration rules, first of all makes it hard to keep up with, some of them are not sensible and they've had to reverse their policies, and more importantly, it has made potential students coming to the U.S. think twice. …We run the risk of potentially alienating these students from coming here."
Also important to Penn Global, along with the Office of the Provost, Division of Public Safety, Office of Government and Community Affairs, Human Resources, and the Office of the President, has been supporting Asian and Asian American students who have been victims of bias and discrimination as a result of COVID-19.
Emanuel, who was recently tapped to serve on the Biden-Harris transition COVID-19 advisory board, also notes that global engagement—at the broadest level—couldn't be more important than it is right now.
"The pandemic is a worldwide event," he says. "You can't solve it in any one country until you solve it in all the countries, the countries where our citizens go to travel, where we import things. We need a solution that is not simply domestic but global."
In many ways, adds Gadsden, the pandemic has created countless new global research questions and opportunities for the Penn community, "underscoring the interconnectedness of our world and the interconnectedness of solutions to the challenges that we collectively face."
Staying connected, clearly, is inherent for Penn. Gadsden, who is also executive director of Penn China Initiatives, says the University has had a global focus since its earliest days. But Penn has also upped its emphasis on being intentionally global in recent years—"it's mission critical," Gadsden explains. And now more than ever these connections have life-changing impact.
Looking ahead, as a vaccine is developed and some normalcy is restored, Gadsden expects there will be a lot of "pent-up demand" to travel. Emanuel agrees.
"I think what we're going to see is a big return to all the things Penn Global does in terms of sponsoring overseas education, and simultaneously I am sure the feeling is the same in other countries, coming to Penn to learn and experience the educational system here," he explains. "If anything, this is going to catalyze more global education when we can finally travel."
Gadsden also says she hopes the Penn community works to capitalize on all of the virtual engagement and programming it has been ramping up over recent months.
"Now everybody is used to engaging virtually, and we know we can provide a really great experience," Gadsden says. "What I look forward to is having both the virtual and the in-person come together to ensure that Penn is fully global."