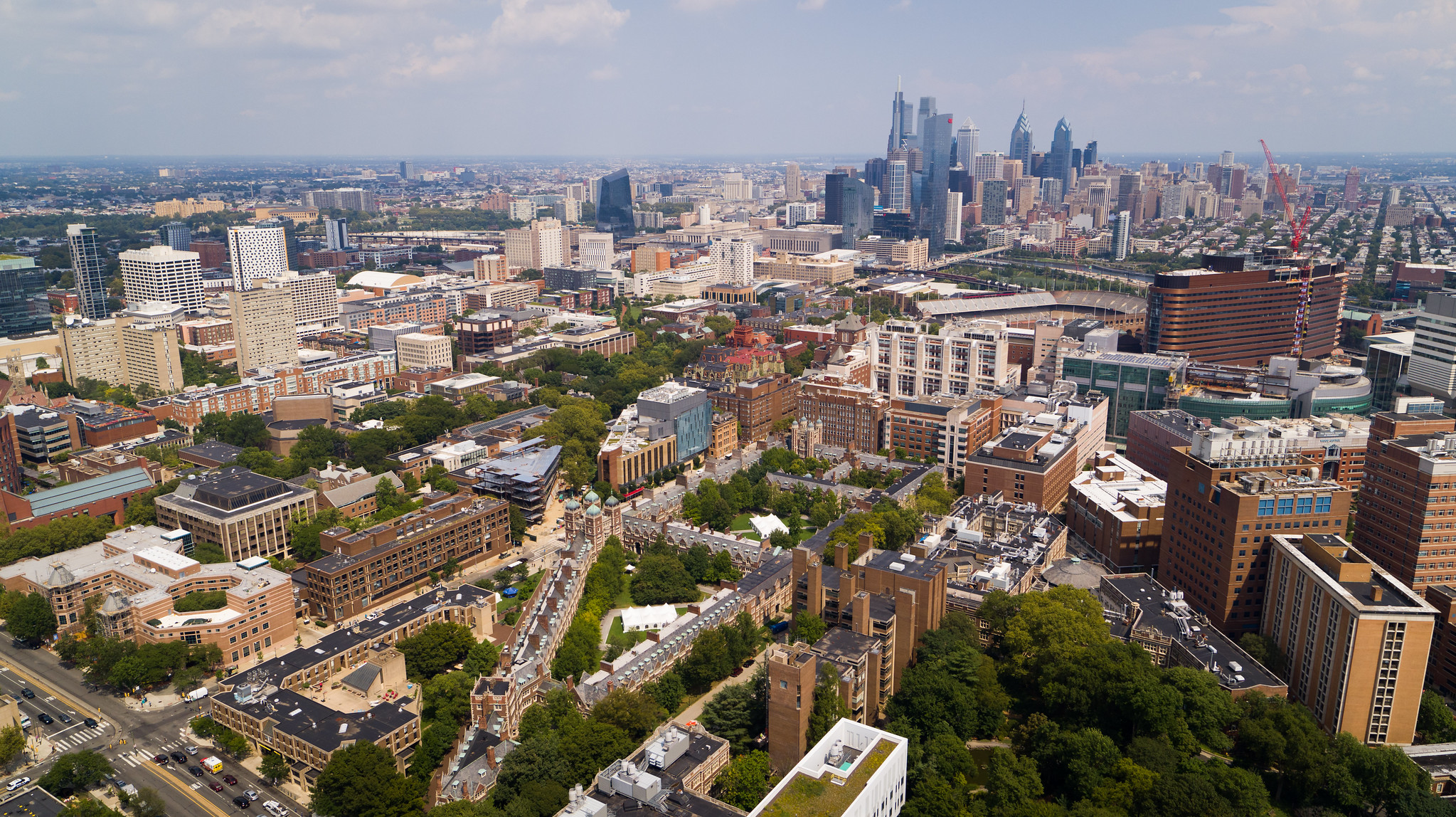 Twelve years ago, Penn's executive vice president and provost asked all the schools and centers to create plans to guide their business actions in event of a crisis. The Mission Continuity Program is meant to ensure the University is prepared to continue operations as efficiently as possible in the event of a disruption. The blueprints developed as part of this planning are now helping in managing the impact of the pandemic. 
The plans identify actions needed to continue business and who is responsible, as well as the critical assets and resources needed. From communications to information technology to security the plans now are helping speed and smooth the decision-making process.  
"When something happens, what do you do? What are the critical processes and functions? Who is responsible? How do you do what needs to be done?" says Janet Plantan, one of the "owners" of the program, along with Jeanne Curtis from Information Systems & Computing and Mark Dingfield from the Office of the Provost. 
Each year representatives from the schools and centers work through tabletop scenarios of mission continuity responses to disruptions like fires, floods, cyberattacks, and building access. More than 750 people at all University levels—from administrative assistants to deans—participate in the nearly 70 exercises each fall.  
"We haven't done a pandemic scenario directly, but we encourage our users across campus to make sure their plans are developed according to what happens in any kind of outage or emergency," says Anita Gelburd, mission continuity program manager. "Quite a few scenarios involved remote work as options. Plans for that were already put in place by many of our schools and centers." 
The tabletop exercises are facilitated by corporate partners brought in by Ben Evans, Penn's associate vice president of risk and insurance management. Other members of the leadership team include representatives from the Division of Public Safety and Information Systems & Computing. 
Plantan, executive director, special projects, in the Office of the Executive Vice President, and Gelburd, a program and portfolio manager in Information Systems & Computing, are responsible for the day-to-day operations of mission continuity along with a core team. 
A few weeks ago, their team sent guidance to the nearly 200 mission continuity representatives on how to create a pandemic plan, or how to update current plans for pandemic issues. These representatives enter and maintain plans in the program database. 
"We know people have been updating and activating their plans," Gelburd says. Each school and center is responsible for their plans, which differ depending on their mission.
As part of its mission continuity, Business Services moved the PennCard office to a mobile operation in 1920 Commons, currently operating from 10 a.m. to 3 p.m. PennCards are necessary for essential staff whose cards may have expired and for students and staff who remain on campus and might lose their cards, as they are needed for building access, as well as access to other services such as dining and transit. 
"The planning that went into mission continuity enabled us to transfer operation to another location seamlessly," said Christopher Bradie, associate vice president of business services. "The team had immediate knowledge of the steps to take and had spare equipment at the ready to be used to implement a remote operation without incurring downtime. All the exercises that helped us think through 'what if' scenarios proved invaluable."
For Environmental Health and Radiation Safety, planning focused on internal procedures to maintain critical activities, which "allowed us to be prepared and able to respond as conditions have changed daily during this pandemic," says Maureen Malachowski, acting associate director of industrial hygiene.
For example, when it became clear laboratories might shut down, the team implemented a plan to have the chemical waste vendor remove waste early from storage to provide space for an influx of lab waste pickups, she says, enabling them to "respond seamlessly" to the additional waste pickup requests.  
"We also implemented our communication plans and provided guidance on the temporary suspension of laboratory operations for researchers, uploaded guidance documents with cleaning recommendations and safety procedures for Penn groups such as security and housekeeping to our website, and provided back up plans for predicted shortages of personal protective equipment, including N95 masks," she says.  
In the past few weeks, schools and centers have updated contact lists and reviewed remote work options. 
"Departments started running fire drills to make sure they could go home and have everything they needed to work remotely," says Melissa Miller, senior director of information technology for the School of Dental Medicine. 
Critical to Penn Dental is access to the electronic patient health record environment, which includes medical images. As part of the mission continuity plan, IT has multiple backups in place. 
"If one data center goes down, another takes over and if operations completely go down on campus, we can operate many services from the cloud, or recover from backups to an offsite location," Miller says. 
The IT team also expanded Dental's emergency text alert system to include all faculty, staff, and students. "It can be a challenge to communicate effectively with only email, especially when many students and faculty are busy treating patients, dispersed within a few hundred operatories," Miller says. "The text messages will allow for more rapid delivery of urgent information."
In the first week of March, Penn Dental Dean Mark Wolff gave a presentation to mission continuity users about his experiences at New York University during Hurricane Sandy. 
Dental made sure that faculty have secure access to the health record system off-site, as well as "virtual desktops" for faculty and staff, providing cloud access to network file storage, and access to specialized applications for those who need them, Miller says. 
Faculty also have been trained on two video conferencing tools. "We held daily lunch-and-learns where members of IT trained faculty on how to remote lecture," Miller says, noting that faculty brought in their laptops to make sure they were ready. As an additional contingency, for the last two years the majority of lectures have been recorded and available as backup to be posted, she says. 
The communication process, "how we triage information and how we make sense of it," has been especially important during this crisis, says Matthew Hartley, associate dean for academic affairs of the Graduate School of Education.
Putting together the mission continuity plan, he says, helped GSE "identify people with broad range of expertise to bring together to puzzle through how school might respond" in operations, facilities, finance, and academics. 
The simulations allowed Development and Alumni Relations to sustain its business model in an online and remote environment, allowing the more than 600 staff to stay connected with several communications applications, says Sean Cusack, executive director of services. "While it is not business as usual, we are still operating and working with our campus partners as well as continuing to engage with our Penn friends, alumni, and donors," he says.
Years of planning have proven to have many advantages, Gelburd says. "Continuity of operations involves everything people have to think about to make sure business can continue regardless of what may be happening, and you can't do that the moment that something happens. You have to do that in advance," she says. "The fact that Penn as an entire institution has done so much advance planning has served to mitigate the risks of this type of event."
Two years ago, at the directive of the trustees and the Institutional Risk Committee, business impact analysis was added to the mission continuity program, led and sponsored by Tom Murphy, Penn's chief information officer. More than 90 organizations contributed more than 70,000 data points to a central spreadsheet which were uploaded to the program's software. 
Documentation and communication processes learned have been key during the crisis, GSE's Hartley says. "What we learned from mission continuity exercises is how important is to document your decisions and delegate actions. That's something I see very much alive in real time during this pandemic," he says. 
"We've been very good at having a lot of conversations around a lot of issues with a lot of moving parts. It is extremely important to be documenting decisions and be really clear who is responsible for executing the next step and then circle back to see how we are doing."
Plantan and Gelburd have asked representatives to document actions during the pandemic and will schedule a user group meeting to share best practices and lessons learned and enhance future planning.
"The nearly 200 representatives are the heart of the success of the mission continuity program," Plantan says. "Through their advance planning, they are helping to keep Penn's operations moving forward during this pandemic."