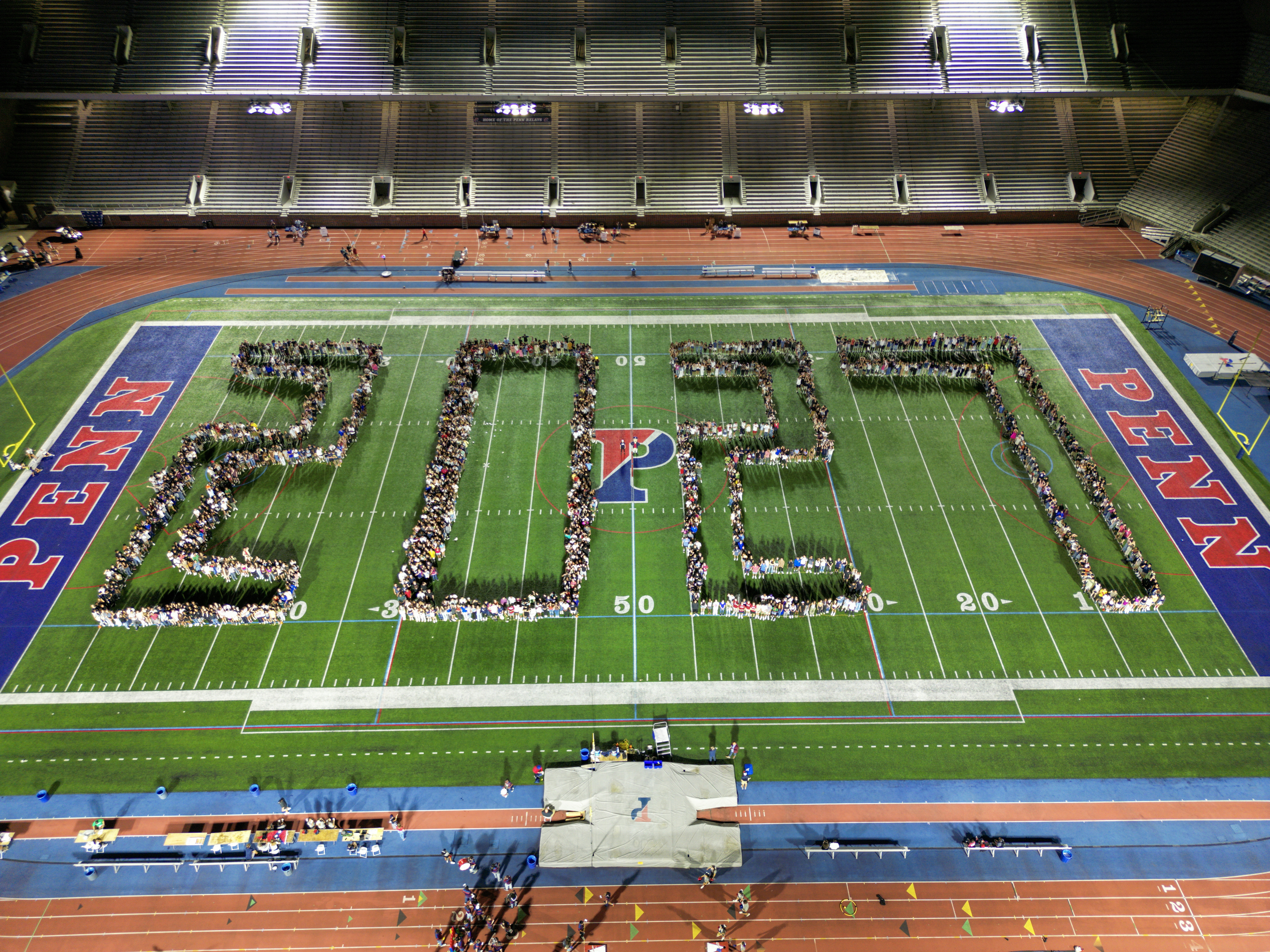 The Class of 2027 students kicked off their first year by getting to know each other—and the Penn campus—at New Student Orientation (NSO), held from Aug. 21 through Aug. 28. The weeklong program is a series of events to help students acclimatize to their new life at Penn, with special events for transfer students, international students, and first-generation and/or limited-income students, says Alex Yu, assistant director for communications and events at the Office of New Student Orientation & Academic Initiatives (NSOAI).
NSO is a quick, deep immersion, a comprehensive introduction to campus life, says David Fox, who directs NSO and serves as a lecturer in theatre arts. It has a different meaning to every community on campus, he says. "To the schools, it is about getting students started on their academic road … If you talk to the College Houses, it's about building community. If you talk to the students themselves … it's an overwhelming moment of discovering not only the campus, but Philadelphia."
This year, the orientation included Penn Celebrates the Arts, a program highlighting the vital role of the arts in academics, human flourishing, and to the city of Philadelphia, introducing new students to the city's cultural resources. The program included an Aug. 25 panel with alumni working in the arts, preceptorial courses on Aug. 26 and 27, and a walking tour of Mural Mile and Avenue of the Arts.
In addition, first-year students experienced an all-access evening at the Philadelphia Museum of Art with tours, dinner, and dancing, and second-year students had a dessert reception at the Pennsylvania Academy of the Fine Arts, the country's first museum and art school.
"It's always important to me that students understand Philadelphia and feel like Philadelphians, and I think there's no arena that's better for that than looking at the Arts," says Fox, himself a Philadelphia transplant.
Other signature events included the New Student Resource Fair (now open to graduate students), the President and Provost's First-Year Family Welcome, Penn Traditions from Highball to Hey Day, Convocation, and the class of 2027 photo on Franklin Field.
The Class of 2027 is comprised of 2,416 students, all of whom receive a primer in public safety as part of their orientation. Students go through training in small groups with Penn Violence Prevention and meet administrators from Public Safety, University Life, and Wellness, says Troy Majnerick, NSOAI's associate director. "It's trying to put some of the live faces and names to the resources."
Orientation continues throughout the first year and into the second year, says Majnerick. "A student's acclimation to Penn is always changing." Beyond the weeklong welcome, there are first-year and second-year experience grants designed to assist personal success in college, group tickets for students to engage in the arts, and continuing campus partnerships throughout the year, he says.
"Our office prides itself on helping students define their Penn experience," says Majnerick. "It's trying to make sure that we're getting the students excited and providing that type of programming that makes them always feel like they've made the right decision and developed a sense of home here on Penn's campus."